If Grammy pre-parties are any indication of what's to come, CBS is not going to be happy.
Miley Cyrus, for one, doesn't seem to be taking heed of the network's recent dress code announcement for the Grammy Awards broadcast -- you know, the one that requested that "buttocks and female breasts are adequately covered." Just last night, the singer opted for quite a fate-tempting look at Clive Davis & The Recording Academy's 2013 Pre-Grammy Gala.
It looked like the 20-year-old had a hard time keeping herself, er, adequately covered in her Emilio Pucci halter gown. The sheer number was so narrow at the top that Miley had to keep adjusting the thing so as not to show more than the gratuitous sideboob she was already flashing (it's been a problem before).
Maybe CBS had a point after all...
We'll have to wait and see what the former Disney star wears on the official red carpet tonight. Until then, check out Miley's risqué pre-Grammy look and tell us what you think!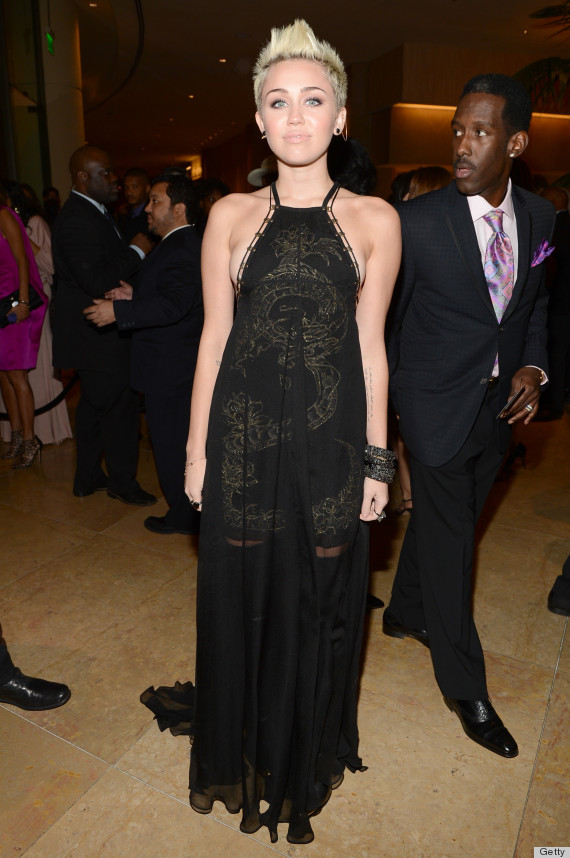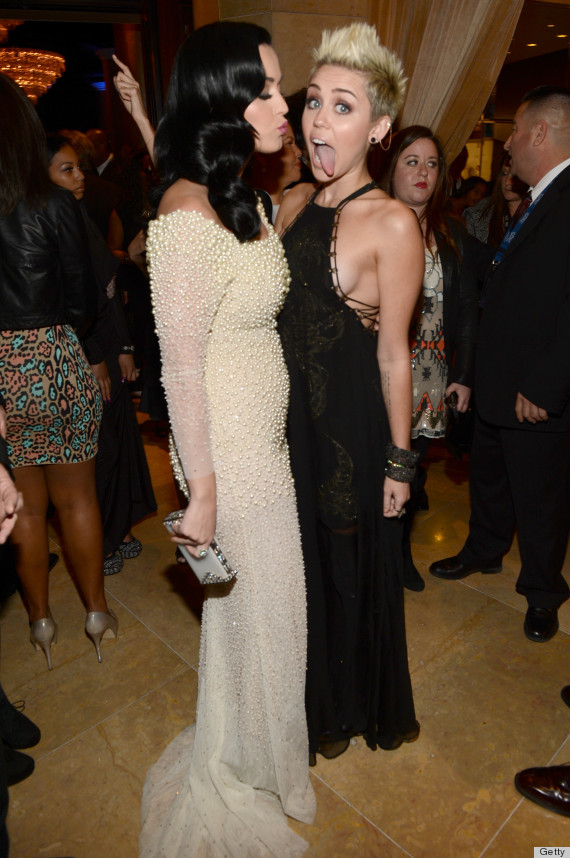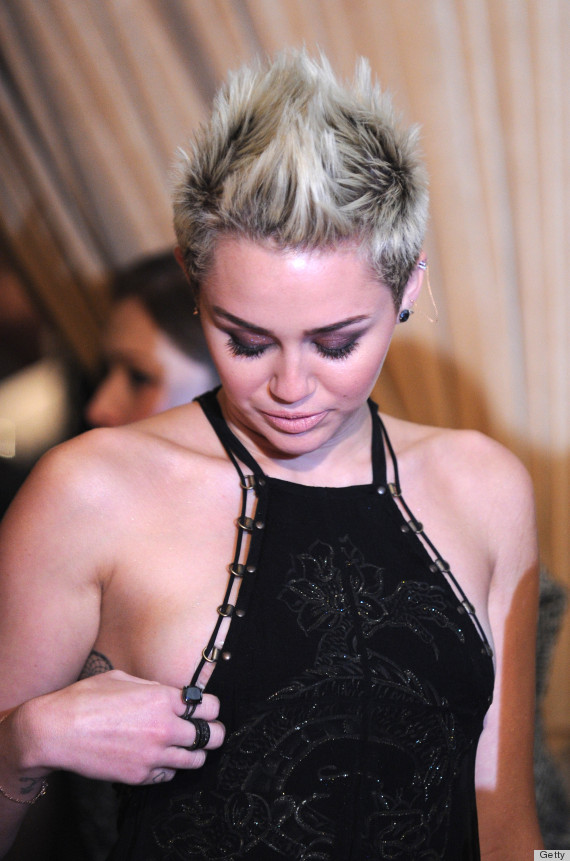 See more stars flashing sideboob!