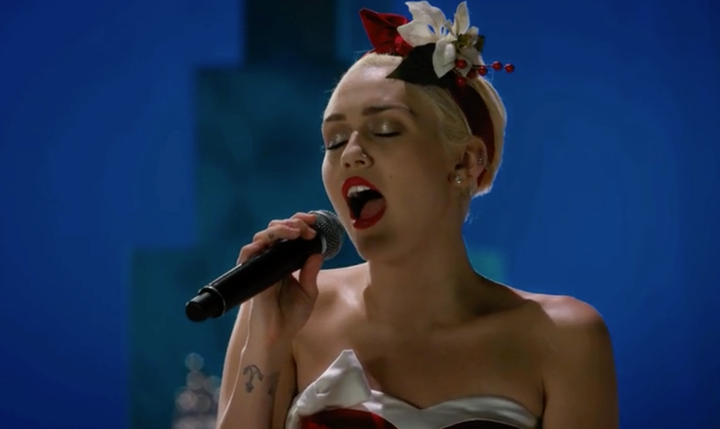 Say what you will about Miley Cyrus, but underneath all the glitter, beads and prosthetic penis outfits, there's a woman who can really sing.
Case in point: Her performance of the Christmas classic "Silent Night."
In a clip from "A Very Murray Christmas," Bill Murray's Netflix Christmas special, the 23-year-old sits atop Paul Schaffer's white piano, wearing a satin Santa-inspired corset, as she belts out the holiday tune. The performance is wonderfully understated ― something we're not used to seeing from the Happy Hippie founder.
Just watch below to see for yourself. We bet you'll be pleasantly surprised.
"A Very Murray Christmas" is available for streaming now on Netflix.
Popular in the Community