Miley Cyrus brought up marijuana so often during this year's VMAs, you'd think she was a freshman during orientation week at college. She's totally cool, guys. She's down with Mary Jane. She likes the ganja. The reefer. The chronic. What she's saying is that she knows what drugs are and isn't afraid to wear that knowledge on her sleeve.
We don't judge stars for their legal recreational drug use around here (Miley, you only smoke in Alaska, Oregon, Washington and Colorado, right?) but the emphasis on her affinity for fat Js was a little much. She brought up her little friend while trying to out-Ellen the 2014 Oscars host in her opening monologue.
Then she tried some of Snoop Dogg's feel-good brownies in a sketch, which made her think Snoop had transformed into her pig, "Pig." Look at her feelin' it.
Perhaps she should've just done it like Kanye West, who admitted in the middle of his long-winded yet powerful, crowd-pleasing speech that he did, in fact, roll one up before stepping on stage. Everyone loved that. No one rolled their eyes because he made the marijuana reference merely a side dish to his full, hearty speech meal. Not to be outdone, Miley came back on stage to ask why he hadn't shared. Because she smokes pot.
She closed out the night with a debut of her song, "Do It," during which she finally confirmed the one thing we were still in the dark about: "Yeah, I smoke pot / Yeah, I love peace." Well, at least she and her dancers looked pretty cool while doing it.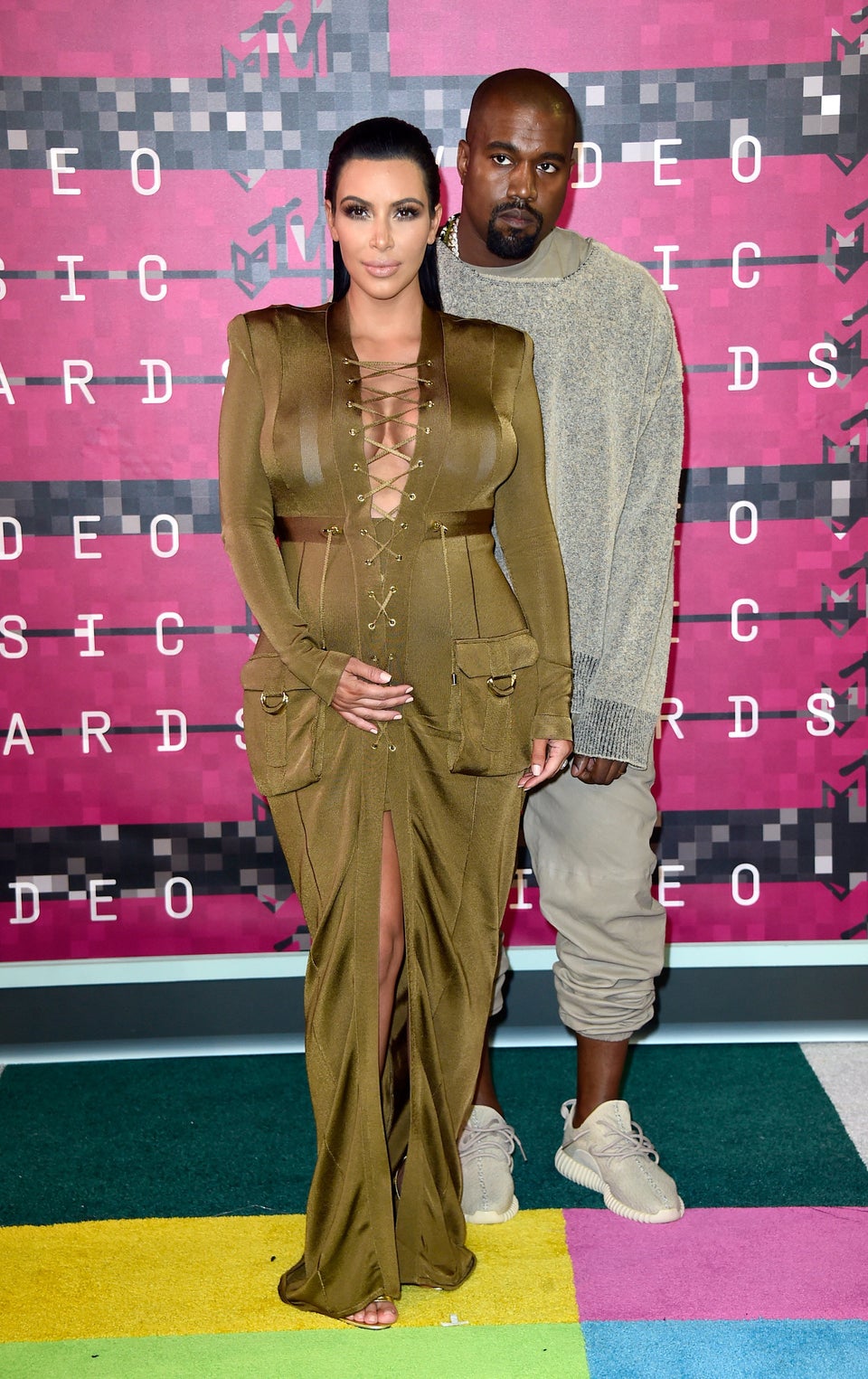 VMAs 2015 Red Carpet
For a constant stream of entertainment news and discussion, follow HuffPost Entertainment on Viber.
Popular in the Community