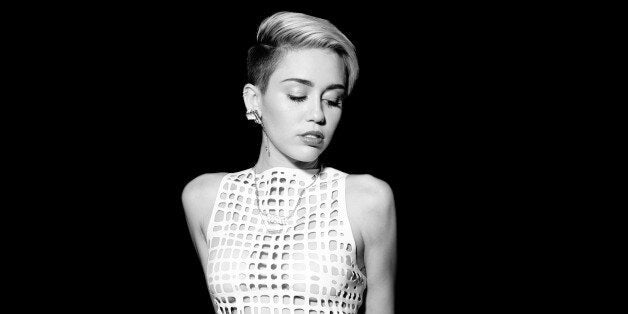 We know you've seen a lot of Miley Cyrus this week, but here's a little more just in time for the holiday weekend.
The 20-year-old poses in her underwear on the cover of Notion magazine and the photos only get racier inside the magazine, where she wears a mesh dress that looks more like a construction fence, leaving very little to the imagination.
The "We Can't Stop" singer didn't hold back in the accompanying interview either:
"People are like 'what's your advice to young people that want to be actors' and I'm like 'don't do it' because you need to enjoy being a kid. People don't realize but with so many responsibilities you hold an entire company on your back and you're a kid so you're supposed to f**k up," she told Notion. "Then when you do, it's the head of the company that ends up getting letters from a thousand different people and that all comes down on him which then comes down on me. I don't think any kid should be responsible for their personal life representing a company as big as that."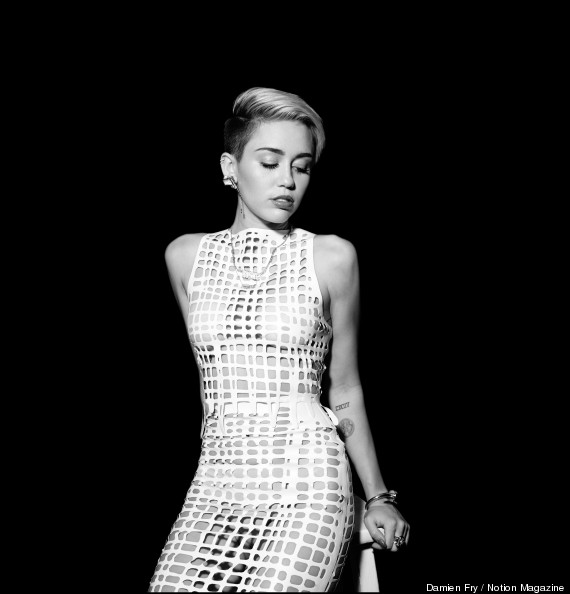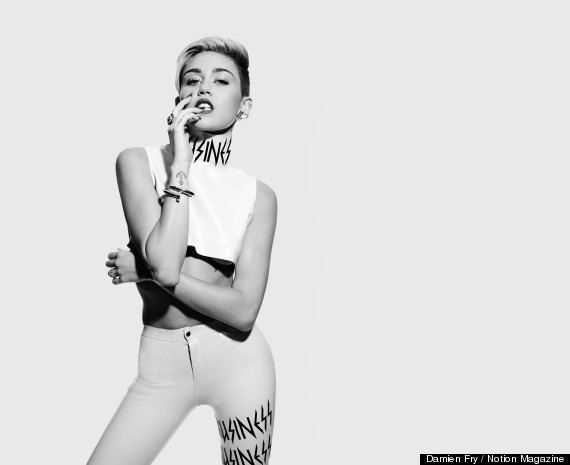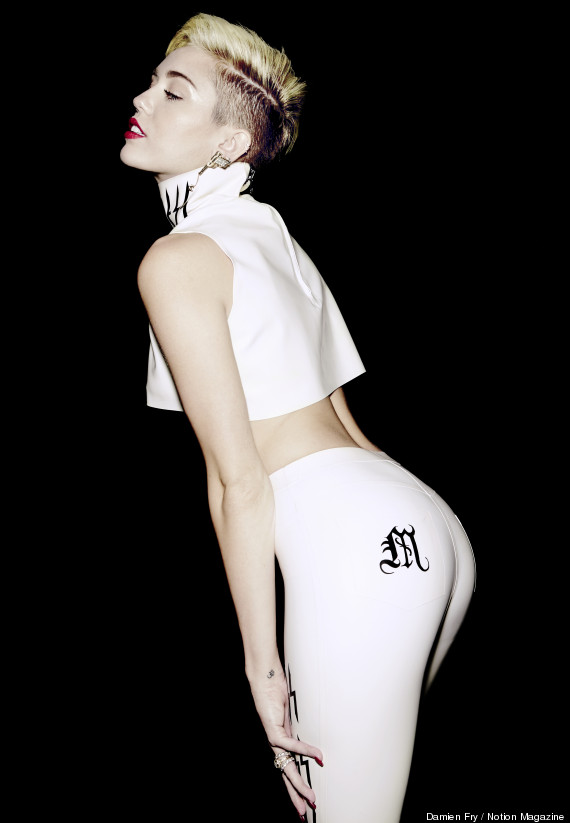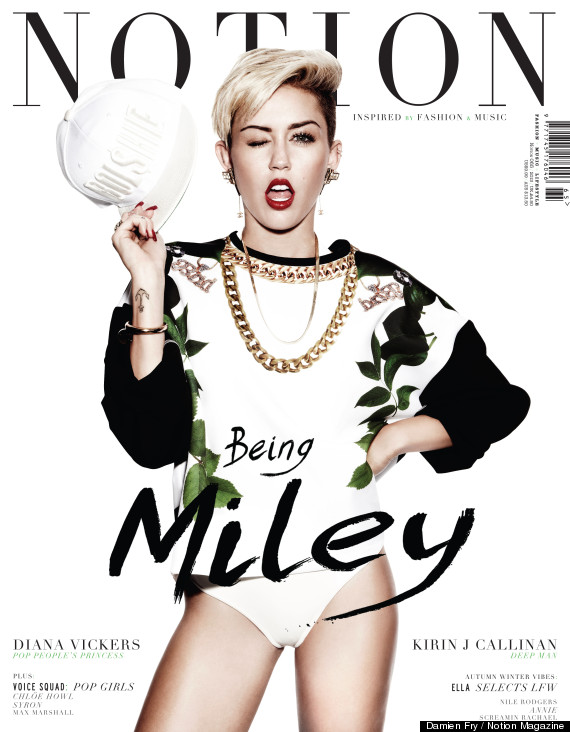 Related
Before You Go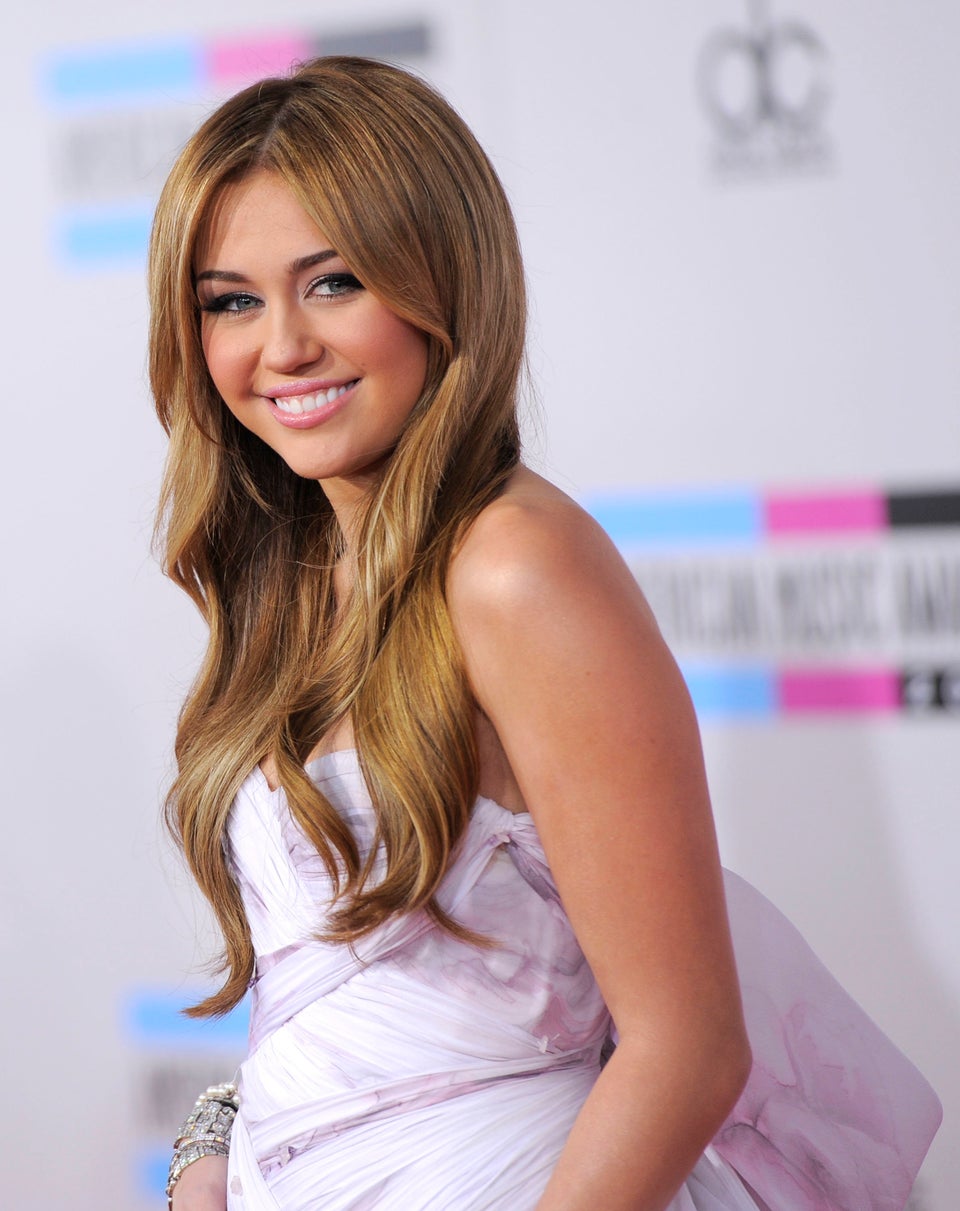 Miley Cyrus' Transformation
Popular in the Community