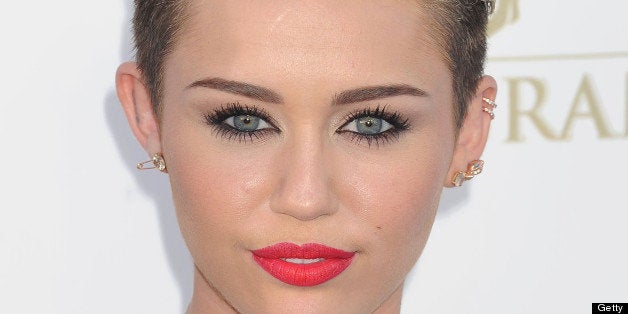 That's right, even though Cyrus has hung up her Hannah Montana wig, she's still known to give a shout out to the House of Mouse every once in awhile, so when After Ellen tweeted a story about a lesbian couple being featured in an episode of the upcoming final season of "Good Luck Charlie," Evan Rachel Wood (who came out as bisexual in 2011) retweeted the story, with Cyrus responding to the tweets:
Since Cyrus is so loud and open about her thoughts on gay rights and gay marriage, it's nice seeing her old employer Disney Channel taking cues from one of their biggest stars and embracing the modern family of today.
The "Good Luck Charlie" episode featuring the lesbian parents is expected to air in early 2014.
Correction: An earlier version of this story misidentified the name of Cyrus' new single. This has been corrected.