Miley Cyrus isn't afraid to be who she is -- which lately, tends to be an outspoken, racy outfit-wearing wild child.
But despite being only 20 years old, Cyrus has had quite the career and continues to sell millions of records year after year. She also happens to be engaged to "Hunger Games" hunk Liam Hemsworth (yes, that wedding is apparently still happening), travels the world promoting her upcoming album and breaks fashion boundaries with her hot pants and bleached blond pixie cut.
She's also the QUEEN of TMI. From going braless to pantless and dishing out secrets about her personal life, Cyrus "can't stop" sharing too much information.
Exhibit 1: Miley loves leaving her bra at home. And she's not afraid to admit she enjoys making out with dolls.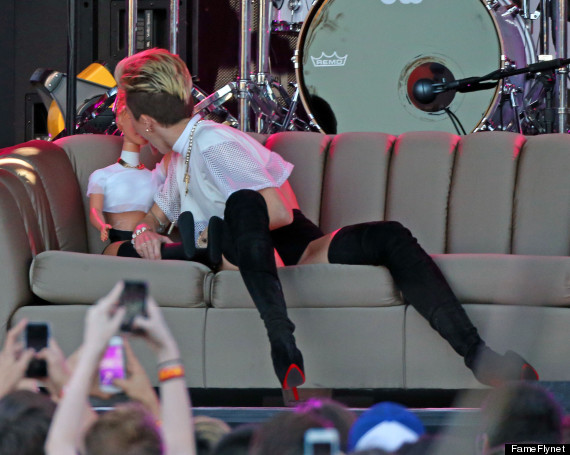 "As you can see my necklace says 'doll' -- so I'm a doll. So that's me making out with a doll version of myself," she told Jimmy Kimmel last month. "Doll-on-doll-on-doll. Me and my friends always say doll-on-doll-on-doll!"
Or that she smokes marijuana A LOT. "I did a song with Snoop Dogg called 'Ashtrays and Heartbreaks,' so people can put it together for themselves," Cyrus told Rolling Stone magazine. "I think alcohol is way more dangerous than marijuana. People can be mad at me for saying that, but I don't care. I've seen a lot of people spiral down with alcohol, but I've never seen that happen with weed."
She also loves to share her thoughts on celebrity culture.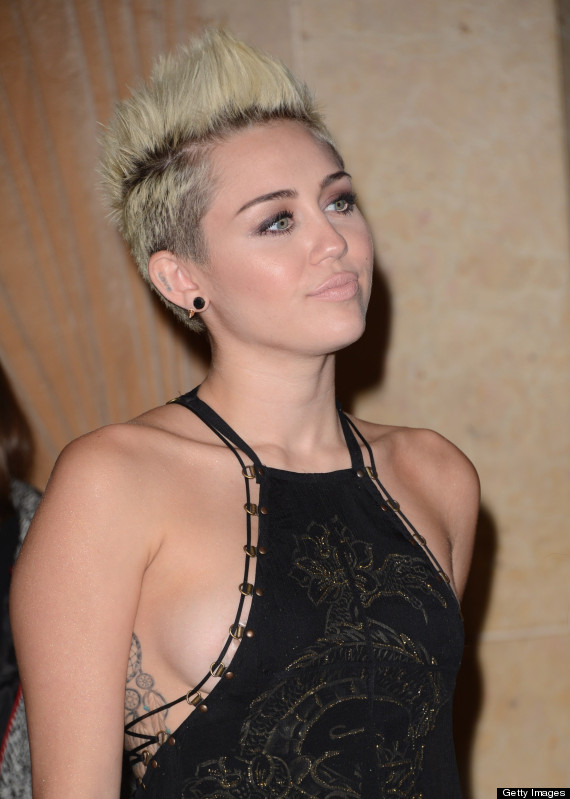 "A star is someone who doesn't have to take her clothes off to be sexy because you naturally have star power," she told Elle U.K.'s June 2013 issue. "Sex does sell, but you have to find a way that's not just showing your tits."
Miley doesn't care if we already know how sexy Liam Hemsworth is ... she likes to remind us.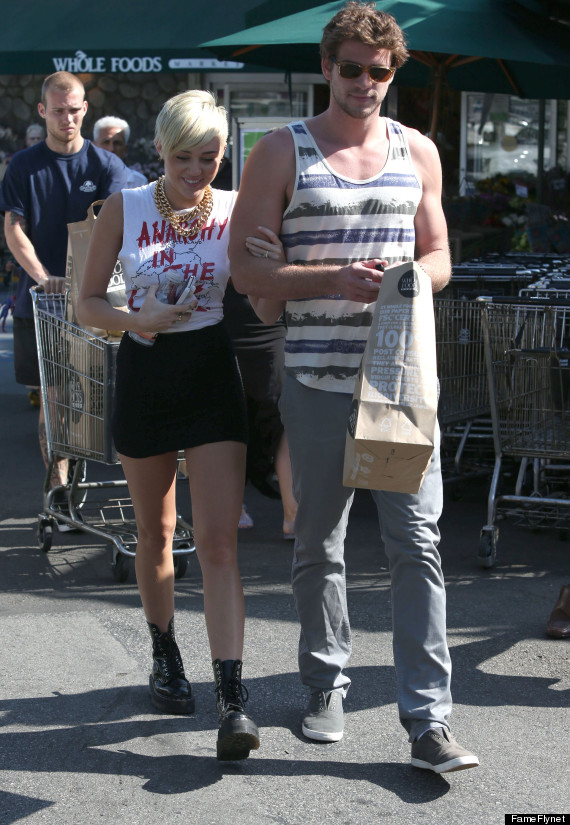 "I'll literally look at him and be like 'You are hot, dear God!,'" she told Cosmo's March issue. "The other day, I turned on the pool heater and it was steaming, and he walked outside and took off his clothes and jumped in the pool. I was like, 'I'm gonna faint--the hottest guy of my life is in a steaming pool. This looks like a Playgirl shoot.'"
This snap from Miley's "We Can't Stop" video says it all.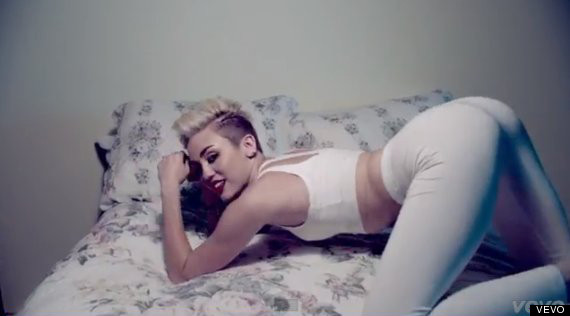 Plus, no one wants to see you twerk, Miley ... it's actually terrifying.
Actually, now that we think about it, A LOT of Miley's tweets and Instagram photos are TMI.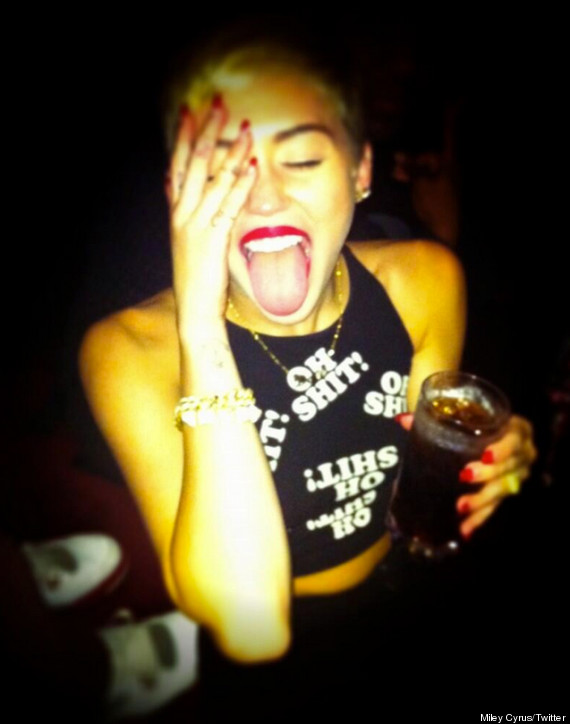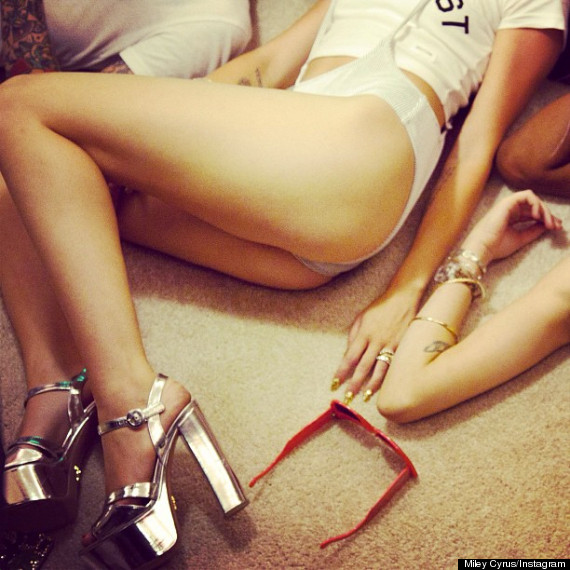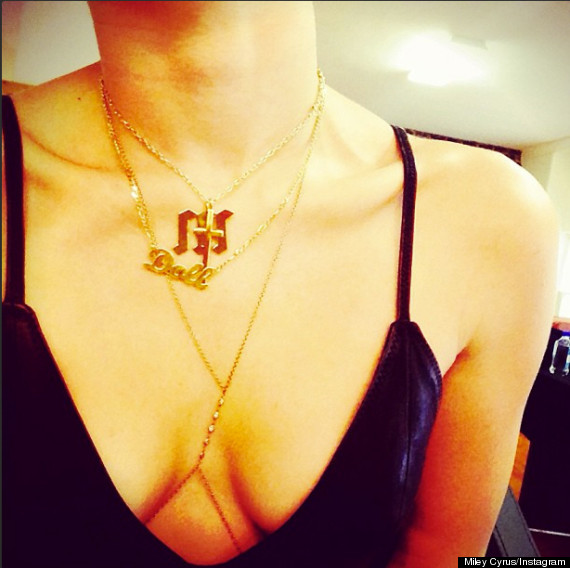 And who could forget when this video -- of Miley giving "The Last Song" producer Adam Shankman a lap dance -- went viral. T-M-I.
CORRECTION: A previous version of this article misidentified Adam Shankman as the director, rather then a producer, of the "The Last Song."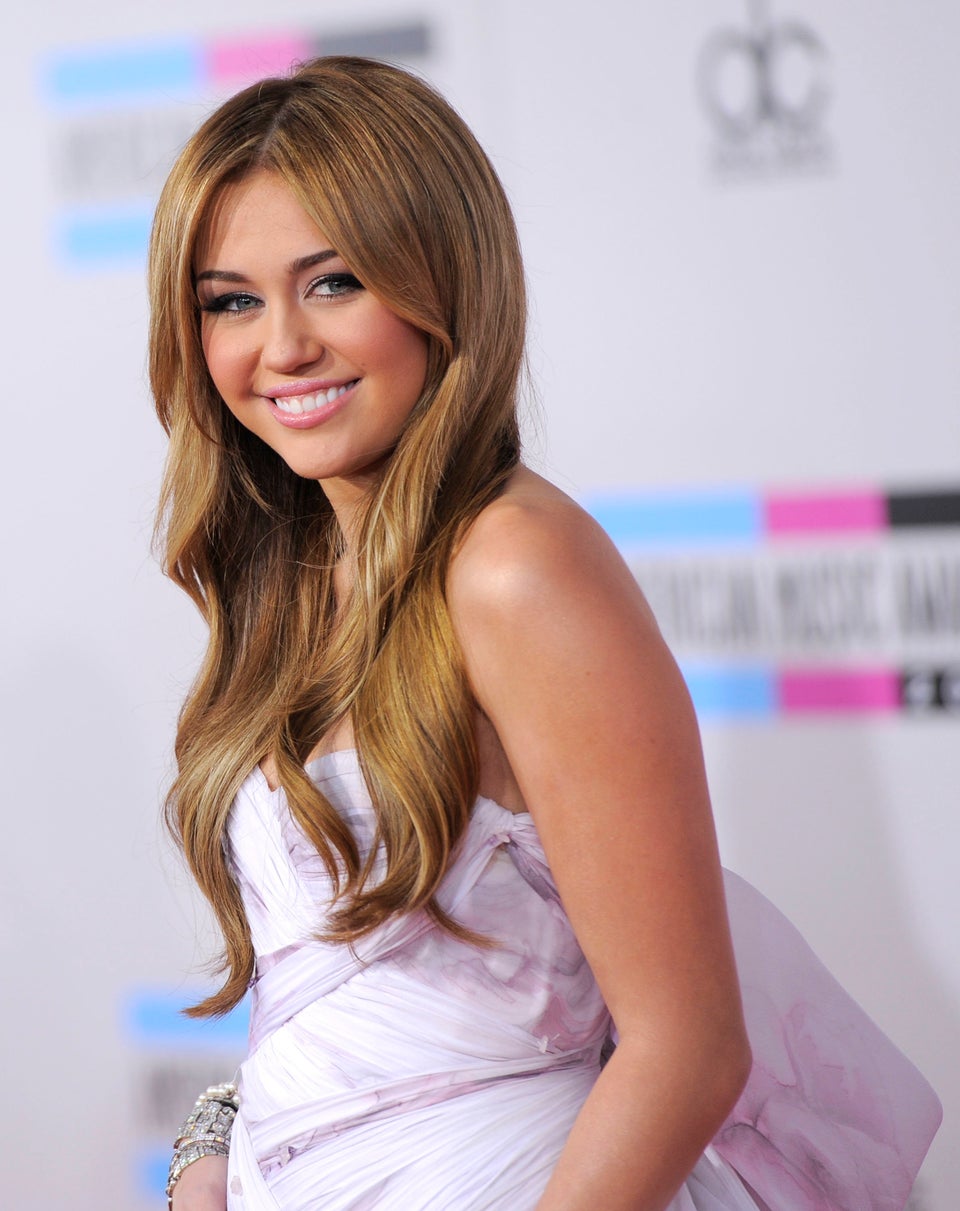 Miley Cyrus' Transformation