Cyrus' VMA performance featured a bunch of dancers in bear costumes, her reference to "molly" was notably absent. MTV bleeped out the "dancing with molly" line during Cyrus' "We Can't Stop" performance. (Kanye West was also muted by the MTV censors when he rapped "molly" on the "Yeezus" song "Blood on the Leaves.")
"It depends who's doing what. If you're aged 10, [the lyric is] 'Miley,' if you know what I'm talking about then you know. I just wanted it to be played on the radio and they've already had to edit it so much," the 20-year-old singer told The Daily Mail when asked about the controversial lyric this summer. (There had been some debate over whether Cyrus was referencing herself or name-checking ecstasy.) "I don't think people have a hard time understanding that I've grown up. You can Google me and you know what I'm up to -- you know what that lyric is saying."
Another thing Miley was up to: twerking. After "We Can't Stop," Cyrus and Robin Thicke performed "Blurred Lines" together, with Cyrus getting up close and personal with the 36-year-old singer. From MTV:
Miley embraced her role as the new twerk queen as she stripped off her bear-emblazoned leotard to cavort with Robin Thicke for a performance of the singer's Pharrell Williams-produced mega-hit "Blurred Lines," which is in the running for Video of the Year. With Thicke clad in a black-and-white-striped suit, Miley gave him an up close and personal private twerk show as the song climaxed.
Cyrus was tied with Thicke, Justin Timberlake and Bruno Mars for the second-most 2013 VMA nominations with four; Macklemore and Ryan Lewis led with six nods. She was among a parade of stars who appeared on the Barclays Center stage at this year's Video Music Awards, along with Justin Timberlake, Kanye West and Lady Gaga. (Katy Perry also performed, but underneath the Brooklyn Bridge.)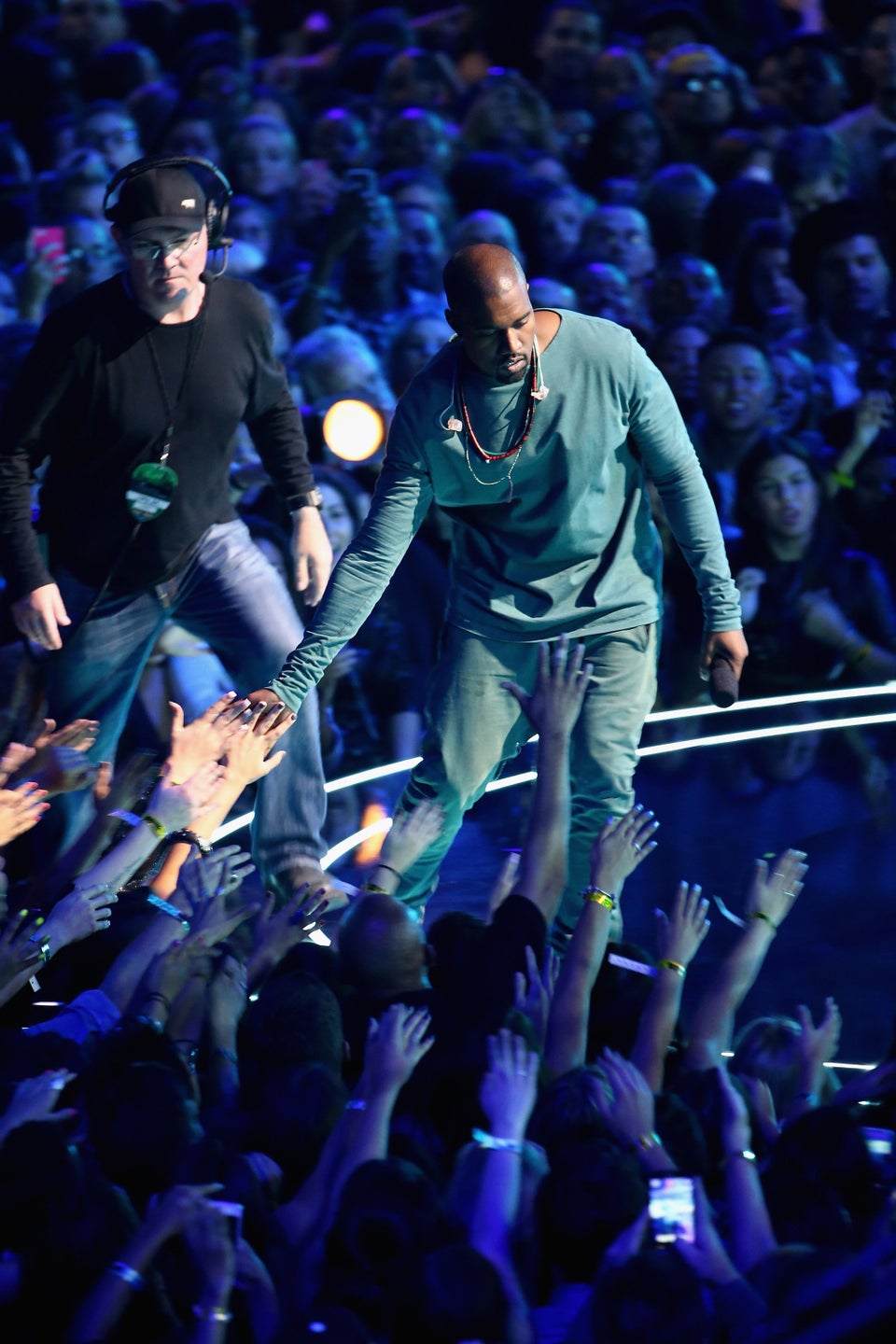 Video Music Awards 2013
Popular in the Community