One of those co-stars was James "Gypsy" Haake. The New Jersey native, 85, got his start working in the Manhattan cabaret scene, before moving to Hollywood in the 1980s. Shortly after relocating to the West Coast, Haake said he was discovered by Mel Brooks on the nightclub circuit. He's since racked up an impressive list of film and TV credits, including "The Morning After," "Troop Beverly Hills" and "Married... With Children."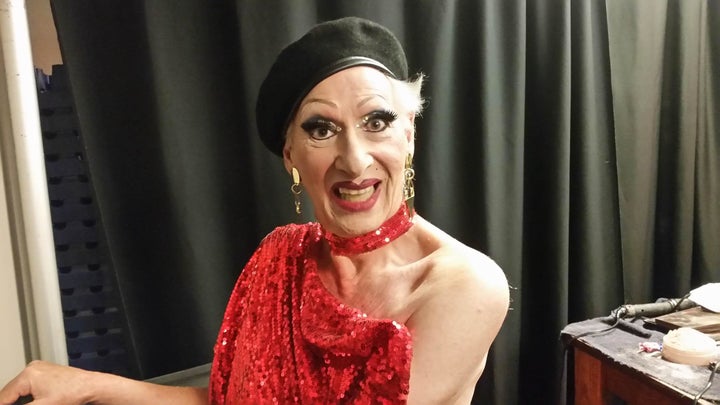 Haake's biggest claim to fame is as a drag performer, and his Twitter bio bills him as the world's oldest working drag queen. Though the title itself is questionable, it's clear the actor-comedian left his mark on the entertainment industry at a time when drag and other forms of queer performance art were not a part of mainstream culture.
Interestingly, Haake told HuffPost he didn't begin wearing drag until he was in his 50s and working as an emcee at a Beverly Hills nightclub. The new gig brought him out of a brief retirement.
Though Haake's last film role was 1994′s "Clifford," he's stayed active on the nightclub scene in Palm Springs, California. He recently applied to be on Steve Harvey's "Little Big Shots: Forever Young," on NBC, but was cut from the show.
It turned out to be a stroke of fate as Haake was tapped by Cyrus' team to appear in the "Younger Now" music video, which debuted Aug. 18, after "Little Big Shots" producers forwarded his info to them.
Working with Cyrus, Haake said, was an "excellent" experience.
"She's been in the business a long time, she's a veteran and she knows what she is doing," he explained. "She's a super power lady ― serious, fun and not to be effed with. She's not a rookie, and that's what I liked about her."
He had similar compliments for Diane Martel, who co-directed the "Younger Now" video with Cyrus.
"She and Miley make a dynamite team," he said. "She gets the shots, she directs the talent, and she creates an artistic force that moves Miley's music... she's a force in the music video industry."
Though Haake's interpretation of drag is different from what viewers see on "RuPaul's Drag Race," he said he "loves" the "new, artsy" styles showcased on the reality series, and doesn't see newer generations of queens as competition in any way.
"Lord knows the drag I do is way beyond what people really want to see," he said. "I am comedic value, not here for my looks, just to make you laugh." He then added, "Well, maybe my legs you will be jealous of ― but not my face."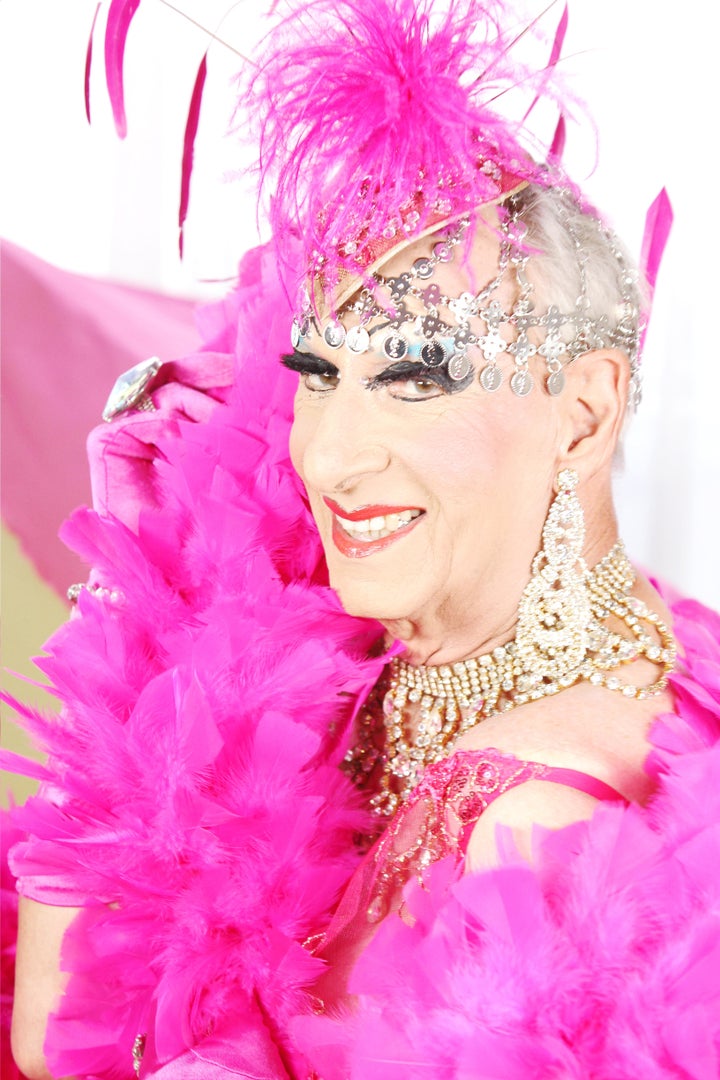 Correction: An earlier version of this story stated that Shirley Claire was chosen for Cyrus' "Younger Now" video after applying for "Little Big Shots: Forever Young" at the same time as Haake. She did not apply for that show, and, instead, secured her role in the video ― and the subsequent VMA live performance of it ― via one of the video's producers. This story has been updated accordingly.