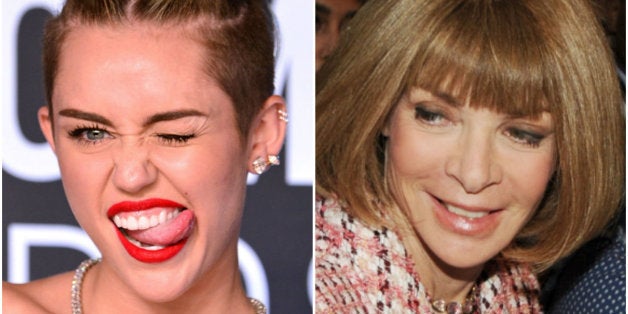 Did Miley Cyrus have a Vogue cover in the works? Dubious "sources" seem to think so, according to the Daily Mail -- but the same "sources" report that the Miley cover has been called off.
"Editor-in-chief Anna Wintour had been eager to champion [Miley] as a new fashion icon," the Mail writes in the most laughable sentence we've seen all week. (But hey, plenty of people thought Vogue would sooner fold than feature Sports Illustrated stunner Kate Upton on its cover... and that happened.)
Perhaps the idea isn't the wildest -- recall that Cyrus has covered Harper's Bazaar and Vanity Fair already. Yet in the wake of Miley's infamous VMAs twerkathon, Wintour may have reconsidered. Per the Mail:
"Anna found the whole thing distasteful," a source says. "She decided, based on Miley's performance, to take the cover in a different direction."
Well, we're certain the first half of that statement is true. Plus, we find it hard to believe that Miley would earn the glossy's acclaim before noted Vogue campaigner Kim Kardashian. What do you think will happen first: Miley covers Vogue, or Vogue folds?
It's her party, she'll do what she wants to: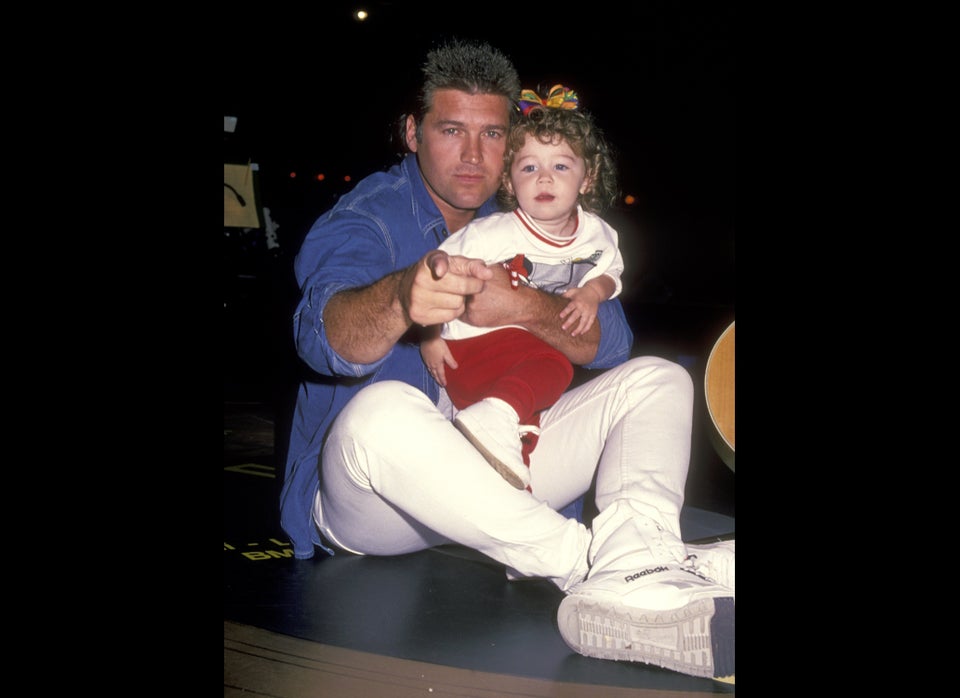 Miley Cyrus' Style Evolution