It's the dawn of a new era for Miley Cyrus, so it might be time to reevaluate what "she's just being Miley" actually means.
These days the former Disney star has a different approach to life and music (R.I.P. unicorn dildo outfit) with a new single, "Malibu," coming out on May 11 and a forthcoming album that will be released later this year.
In a revealing interview with Billboard, Cyrus gets candid about her new sound, rekindling her relationship with now-fiancé Liam Hemsworth, and why she quit smoking weed ... at least for the time being.
"I haven't smoked weed in three weeks, which is the longest I've ever [gone without it]," Cyrus told the magazine. "I'm not doing drugs, I'm not drinking, I'm completely clean right now! That was just something that I wanted to do."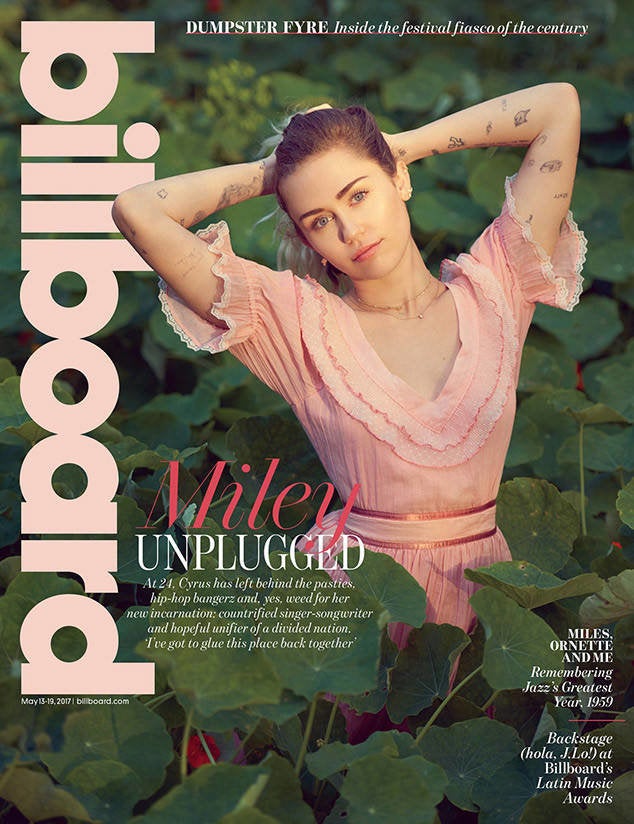 Cyrus said that a clearer head helped her focus on her new single, which directly addresses her on-and-off-again relationship with "Hunger Games" star Hemsworth. The couple got engaged in 2012 after meeting on the set of "The Last Song," but things fell apart. More than two years later, the pair recommitted to one another and Cyrus began sporting her massive engagement ring once again.
"I never would've believed you if three years ago you told me I'd be here writing this song," she said. "They're going to talk about me if I come out of a restaurant with Liam. So why not put the power back in my relationship and say, 'This is how I feel?'"
"I needed to change so much. And changing with someone else not changing like that is too hard. Suddenly you're like, 'I don't recognize you anymore.' We had to refall for each other."
"I was shocked that people gave a fuck about the [MTV Video Music Awards]—the twerking, the teddy bear," she recalled. "It's a totally different time, and I don't think that would freak people out anymore."
Now, Cyrus isn't letting anybody ― let alone herself ― get in the way of her maturation as an artist and an individual, even if it demands taking another wrecking ball to the image she's crafted over the last couple years.
"I don't think those people are going to listen to me when I'm sitting there in nipple pasties, you know?" Cyrus said.
"When I want something, it's fucking easy for me. But if anyone told me not to smoke, I would have not done it. It's because it was on my time," she continued. "I know exactly where I am right now. I know what I want this record to be."
To read the full interview with Cyrus, head over to Billboard.
Before You Go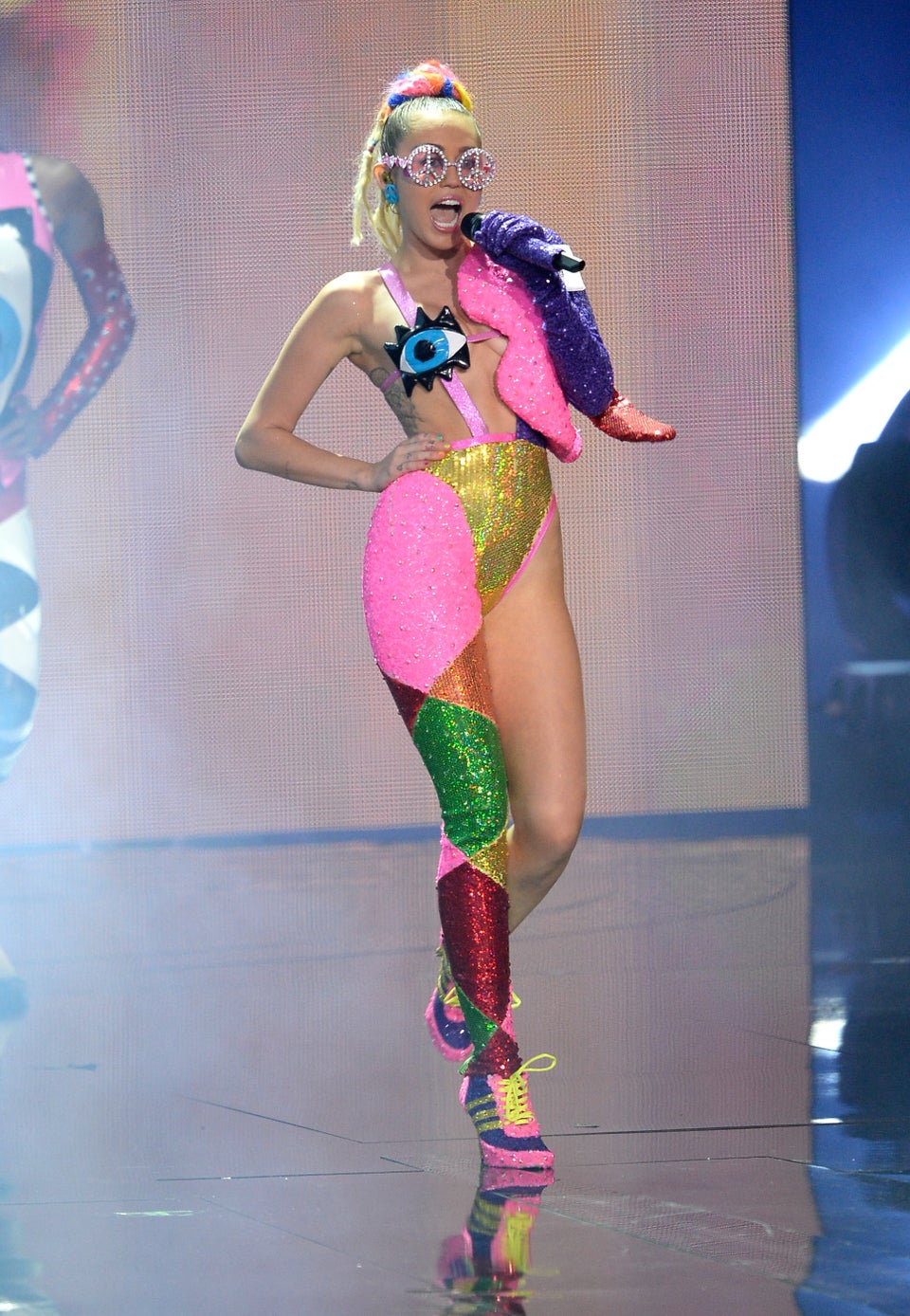 Miley Cyrus' Most Outrageous Outfits
Popular in the Community