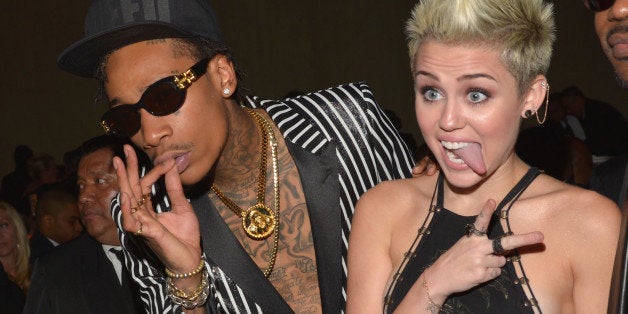 Wiz Khalifa has probably seen a lot in his day, but Miley Cyrus' weed smoking still managed to shock him.
"Insane!" Khalifa said of working with Cyrus, who is featured on his new album, "Black Hollywood," during an interview with Arsenio Hall on Monday, March 31. "But in a good way though. Like, she's just a ball of energy, you know what I mean? And she smokes a ton."
When Hall asked him to define what he meant by "a ton," the rapper responded, "I don't know. She's younger so it's different. Every five minutes she kept being like, 'Wiz, you don't have a joint rolled? What's up?'"
"And she's small," Hall added. "She's a tiny girl."
"I think weed is the best drug on earth," she said. "One time I smoked a joint with peyote in it, and I saw a wolf howling at the moon. Hollywood is a coke town, but weed is so much better. And molly, too. Those are happy drugs –- social drugs. They make you want to be with friends. You're out in the open. You're not in a bathroom. I really don't like coke. It's so gross and so dark. It's like what are you, from the Nineties? Ew."
Watch Wiz Khalifa's interview below.
Before You Go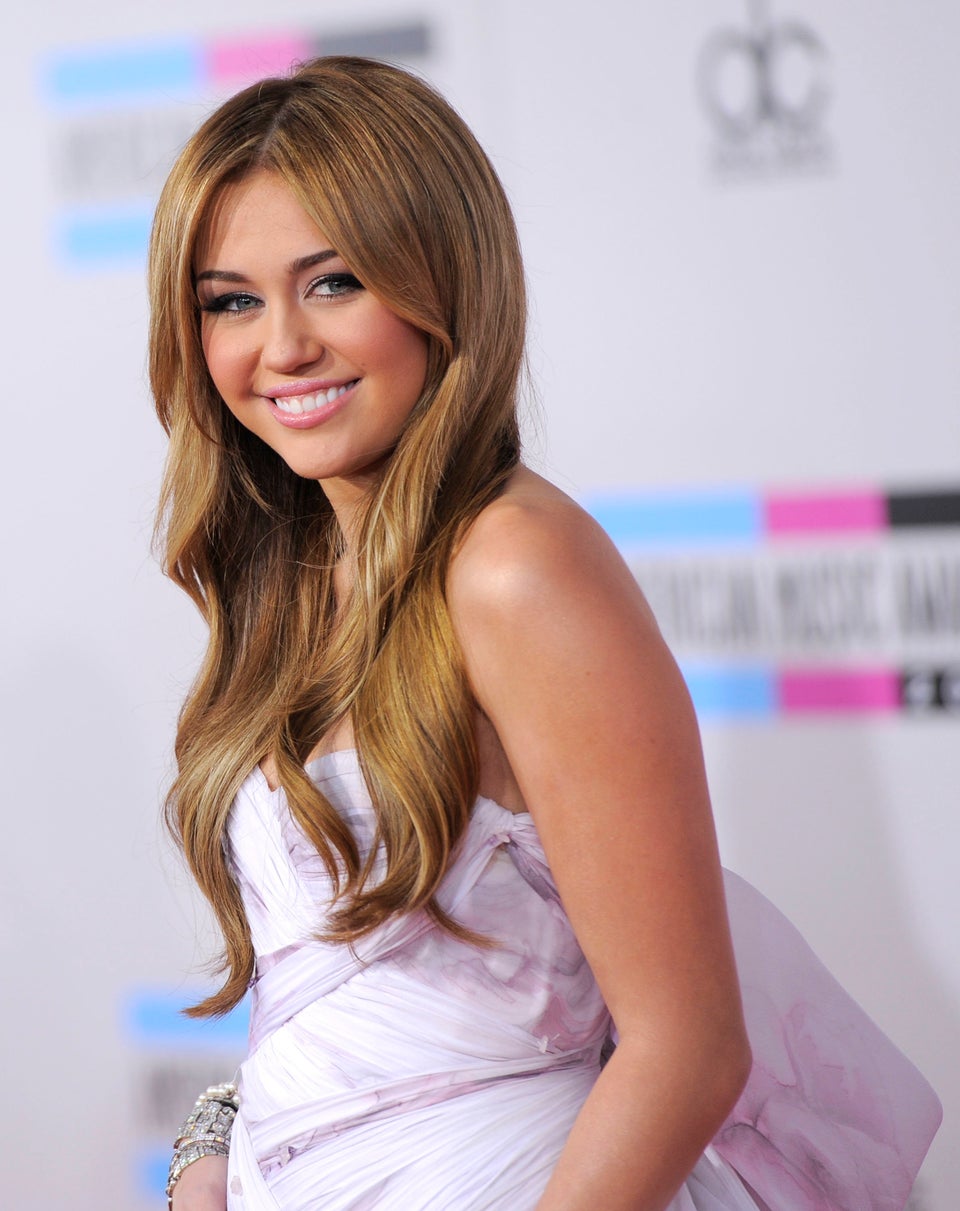 Miley Cyrus' Transformation
Popular in the Community