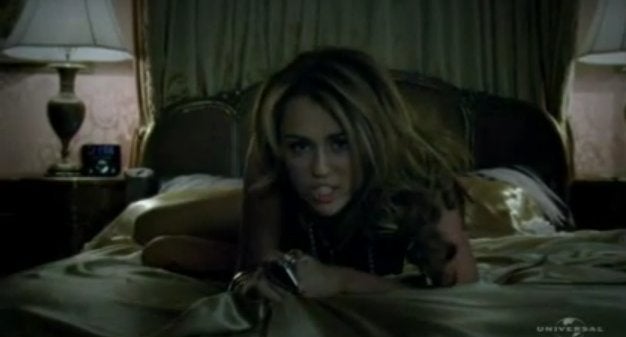 Miley Cyrus wears just a tank top and underwear and sings from a bed, bathtub and the back of a limo in her new video for 'Who Owns My Heart?'
The single comes from her latest album, 'Can't Be Tamed,' which Miley, 17, says is about female empowerment.
"It's just about freeing yourself from anything you think is holding you back," she told MTV News. "And I think that's really important, especially for girls, because so many people are told, 'No, you can't do something,' or, 'You need to be this because Mom and Dad say that, teachers say this.' "
WATCH:
Popular in the Community