The 19-year-old, who has become an activist for gay rights in recent months, has penned a piece for Glamour magazine that explains why she decided to tattoo the cause to her body.
Cyrus writes that the idea of not being able to marry the person you love more than anything in the world makes her "feel sick to her stomach." She explained that when she first shared a photo of her new tattoo on her Twitter page and wrote, "All LOVE is equal," she was mocked and inundated with comments asking: "What happened to you? You used to be a Christian girl!'"
Miley responded with grace to her critics writing, "If you were a true Christian you would have your facts straight. Christianity is about love." The debate resulted in threats and hate mail and eventually led her to asking everyone to just "lay off."
Miley explains in Glamour, "I believe every American should be allowed the same rights and civil liberties. Without legalized same-sex marriage, most of the time you cannot share the same health benefits, you are not considered next of kin and you are not granted the same securities as a heterosexual couple. How is this different than having someone sit in the back of the bus because of their skin color?"
"I was shocked and disappointed that a company with such diversity would exclude such a large group of people," she writes in the magazine. "I can no longer bring myself to shop there."
Miley, who also posed for the NOH8 campaign, notes that her even her father, country singer Billy Ray Cyrus, who is "as Southern and straight as they come," loves her gay friends and supports same-sex marriage, adding, "If my father can do it, anyone can."
It's true Cyrus has had her fair share of trivial scandals ranging from sexy photos to her alleged affinity for marijuana, but it's also clear that she's matured into a young woman who is passionate about equal rights for all people -- which makes it hard to deny her status as a positive role model.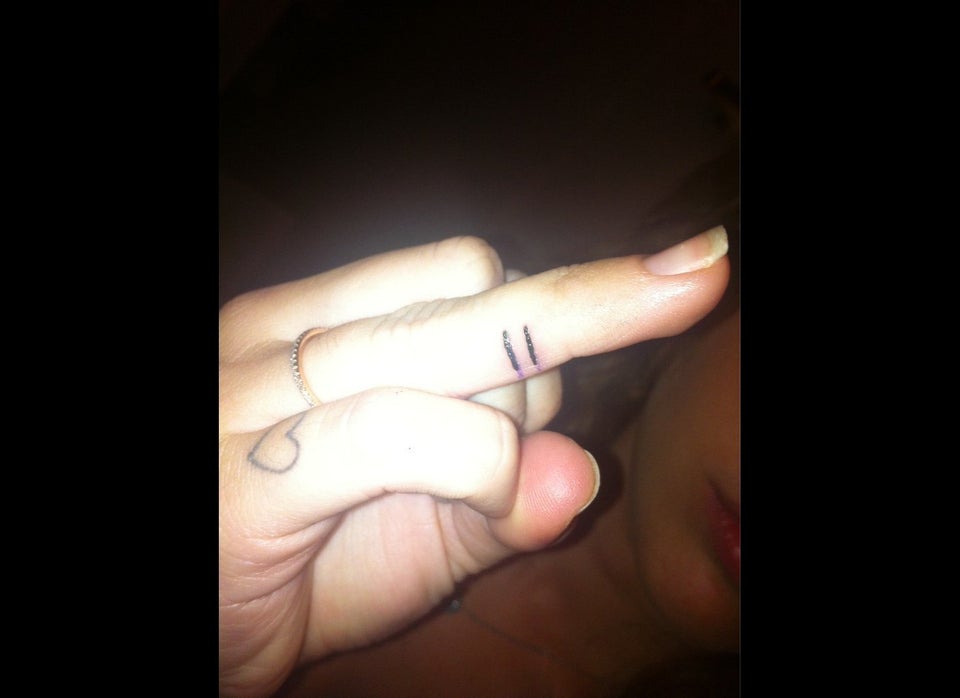 Miley Cyrus(CLONED)
CORRECTION: An earlier version of this article misstated that Cyrus' tattoo is on her her middle finger. It is in fact on her ring finger.
Popular in the Community