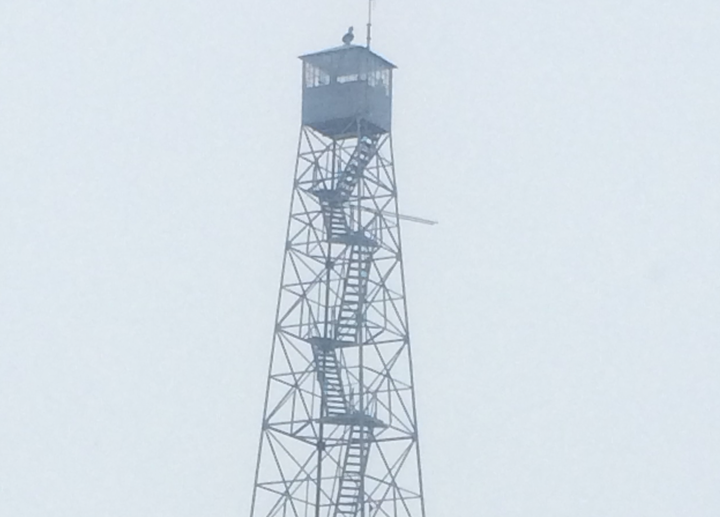 BURNS, Ore -- Militants have seized a remote federal property in Oregon and have made veiled threats, pushing the FBI to take charge of the law enforcement response. But on a chilly Tuesday, the occupiers hanging around the Malheur National Wildlife Refuge said they weren't worried about getting into trouble with the law.
"Absolutely not, because there's been no laws broken," said Grant, a young rancher from central Oregon who declined to give his last name. Grant said he might have to go home on Tuesday night to feed cows, but planned to return this weekend.
"There's been no trespassing signs, plus, anybody is allowed here -- this is public land," he added.
"We're beyond that," said a man standing outside a residential and maintenance building in a camouflage coat. He also declined to give his name, and claimed to have quit his job, and driven 24 hours to get here. "This land is Harney County citizens' land and the state of Oregon's land, and people who'd be concerned about that is the federal BLM [Bureau of Land Management], which we say has no claim upon this."
He added: "We think everything is just scare tactics."
For now, federal authorities seem determined to resolve the conflict peacefully, and avoid unnecessary confrontations with the armed protesters, who are led by the sons of Nevada rancher Cliven Bundy. The occupiers want two local ranchers freed from federal prison, and federal land given to county residents.
But even if the situation is resolved without violence, federal law and regulations provide a variety of ways for the federal government to go after the occupiers, legal experts told The Huffington Post.
Although a lack of "no trespassing" signs won't save those who've taken over the facility from potential charges, the measured law enforcement response does provide a slight potential complication for serious charges: With no law enforcement officials on location, there's no one to give the militants a lawful order that they could disobey.
Arizona rancher LaVoy Finicum said he's already past the point of no return. In 2014, when he participated in the Nevada confrontation with Cliven Bundy, he said the feds were pointing guns at him. "Then, when I got out of that, our illustrious leader, Harry Reid, says I'm a domestic terrorist. Under that statute as a domestic terrorist, I think they could do whatever they want to me," he said.
"I think I've already crossed that bridge, don't you?" he added.
The 2014 Bundy standoff set a bad precedent, Heidi Beirich, the director of intelligence for the Southern Poverty Law Center, told The New York Times. "A year and half later, there have been no prosecutions whatsoever," she said.
None of the Oregon group's reported conduct thus far would appear to trigger any federal terrorism statute. Instead, the most aggressive approach that federal prosecutors in Oregon could reasonably take would be to accuse them of essentially stealing federal property.
Federal law makes it a felony, with a sentence of up to 10 years, for anyone who "converts to his use" government property worth over $1,000 without authorization. The government buildings and off-road vehicles reportedly being used by the protesters without authorization would certainly be valuable enough to trigger the potential felony charge.
But experts said they anticipated a less aggressive approach from the federal government, expecting misdemeanor charges or so-called petty offenses that are used to enforce regulations on federal land. That's the same type of charge Black Lives Matter protesters faced outside a federal court building in St. Louis in August. Such charges could carry up to six months in prison, but typically result in probation.
"It's a fine balance for federal authorities, in that they want to deter conduct like this but they don't want to make these people into martyrs or heroes," said Laurie Levenson, a former federal prosecutor who is now a professor at Loyola Law School.
Potential petty offenses may include trespassing, obstruction, disorderly conduct, littering or destruction of property. (Occupiers denied that they've damaged the property, and nothing on the exterior of the buildings suggested otherwise.)
On Monday, at a press conference in Burns, Harney County Sheriff David Ward told reporters he had a message for the militants: "It's time for you to leave our community, go home to your families, and end this peacefully." But he didn't explain what, if any, charges the occupiers might face if they took him up on the offer.
Ward told Oregon Public Broadcasting on Tuesday that the FBI, "has assured me that those at the Malheur National Wildlife Refuge will at some point face charges." He added: "They have an opportunity right now to work towards a better solution, and not face further charges."
"I'm not going to do anything that is other than a peaceful, non-violent occupation," said Michael Stettler, from Christmas Valley, Oregon, who said people didn't seem to be concerned about any legal ramifications.
"When they turn the power off and people start shooting I will be leaving," he added.
This article has been updated to include the sheriff's comments to Oregon Public Broadcasting.
Dana Liebelson reported from Oregon. Ryan J. Reilly reported from Washington.
Popular in the Community