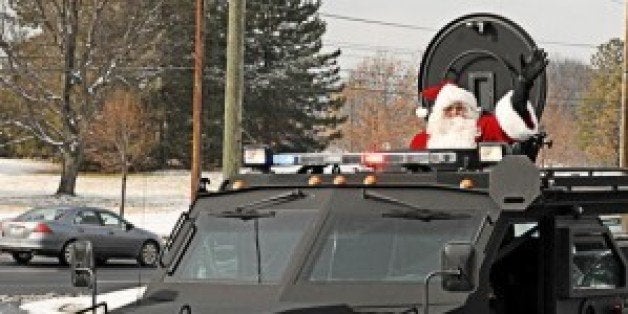 A couple years ago, I wrote a story about efforts by citizens in the town of Keane, New Hampshire, to block their city council from purchasing a DHS-funded BearCat armored personnel carrier from the Lenco company. One of the residents I interviewed was Dorrie O'Meara, who owns a laundromat, an apartment complex, and a Mexican restaurant in the town. O'Meara's reason for opposing the acquisition was simple, striking, and I thought pretty profound: "It's just not who we are."
Symbolism and imagery are important. It isn't just that the militarization of America's police forces often leads to the unnecessary use of force, such as violent no-knock raids, or aggressive crackdowns on protest. It's also a reflection of what type of society we are, and the type of society in which we want to live.
When Santa Claus rides through Silver Spring on Wednesday, Dec. 18, he'll be on a BearCat.

The BearCat—an acronym for Ballistic Engineered Armored Response Counter Attack Truck—is an armored police tactical vehicle. It's not commonly driven around Montgomery County, so when Santa rides the BearCat from Germantown to Bethesda, he'll be sure to be spotted.

Santa will be escorted on Wednesday by county police officers, according to a police department news release, and Santa and the officers will transport gift bags and donations raised by the police department to a party for children whose families are residents of The Children's Inn at NIH, according to the news release.
I doubt this was a conscious attempt to get kids accustomed to the sight of tanks and APVs rolling through the streets of Silver Spring. But that's certainly its effect. (For a less jolly image of the BearCat, watch this video, which Lenco has used to market it to police departments.)
It's also telling that no one in Montgomery County -- a wealthy suburb of Washington, D.C. -- thought there might be some image problems, here. (Or at least no one with the power to stop it.)
Smiling Walmart employees waited as law enforcement officers from all over Weber County pulled into the store parking lot with sirens blaring and lights flashing, accompanied by children the officers have dealt with through their line of work.

These kids wouldn't be getting a Christmas otherwise.

"It's fun to watch the kids," said Walmart training manager Kristen Love. She is always amazed by the generosity of the kids, who usually end up buying more gifts for their families than for themselves.

As the children piled out of the cars, Santa came rolling up in a Bearcat armored police vehicle with "Santa Claus is Coming to Town" ringing from the loud speaker.
These sorts of charity drives more commonly feature Santa pulling up in a fire truck -- a rescue vehicle. At least in Riverdale and Montgomery County, it's now done with a truck that's marketed with videos of the war machine crushing doors, injecting tear gas into buildings, and unloading teams of camouflage-clad SWAT cops toting and pointing guns more suited for use on a battlefield.
Sadly, and with apologies to Dorrie O'Meara, it appears that this is who we are, now.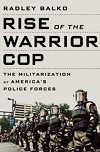 HuffPost writer and investigative reporter Radley Balko is also the author of the book, Rise of the Warrior Cop: The Militarization of America's Police Forces.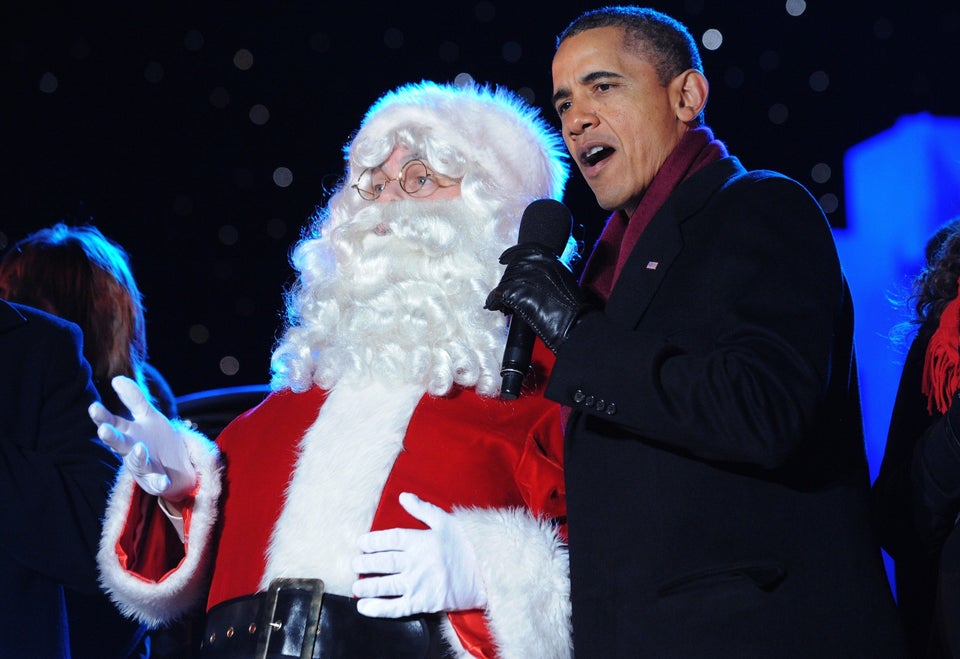 Santa Celebrates With Presidents, First Ladies