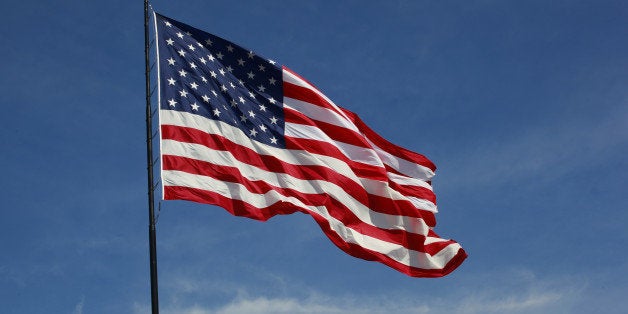 In each generation, our nation has witnessed the selfless few who step forward to answer the call to duty and defend freedom both at home and abroad. Every day while serving they can be subjected to risks and toils that result in lifelong impacts upon their health. Wounds, illnesses and injuries stemming from service require ongoing care for many military service members and veterans. More often than not, this type of care is given not only by professionals or in institutions, but right at home by millions of family members -- caregivers who are our hidden heroes.
Over 5.5 million caregivers support wounded, ill or injured military or veterans; 1.1 million (19.6 percent) of whom are caring for post-9/11 veterans. This selfless help promotes better quality lives and can result in improved rehabilitation and recovery. Yet playing this role can impose a substantial physical, emotional and financial toll on caregivers themselves. Many caregivers have to set aside their own career and life goals to provide the needed care and, unlike professionals, they usually provide this care without compensation and often without sufficient knowledge of, or access to, available resources or a support network.
A recent RAND Corporation report "Hidden Heroes, America's Military Caregivers" commissioned by the Elizabeth Dole Foundation detailed the stories of selfless duty and sacrifice performed by family members who are serving as the caregiver for those who served our country. The report revealed that while all caregivers experience decline in personal health outcomes, greater strains in family relationships and more workplace problems than non-caregivers, these statistics were even higher for post-9/11 caregivers. A high percentage of which (53 percent) have no caregiving network despite their younger age. The report recommended that social support to these hidden heroes is urgently needed.
TAPS will create the Network in partnership with groups such as the Wounded Warrior Project, the Military Officers Association of America, the Association of the United States Army, the American Legion and the American Legion Auxiliary, the National Military Family Association, Blue Star Families, Iraq and Afghanistan Veterans of America, Paralyzed Veterans of America, the National Guard Association of the United States and many others. The Network will also connect caregivers to public and private expertise and resources available through programs such as the Veterans Affairs Caregiver Helpline, the Warrior Care Program, Military OneSource, Vets4Warriors, the National Resource Directory, Veteran Caregivers, Easter Seals and the Caregiver Action Network.
For over 20 years, TAPS has successfully provided support to over 50,000 survivors whose loved ones have died during their military service. Using its best practices of peer mentoring, online peer communities and community-based peer support groups, TAPS brings resources, hope and healing to families of the fallen 24/7/365 worldwide. This peer connectedness works because it offers those in need the opportunity to walk with someone who has gone, and come through, a similar grief journey.
TAPS is proud to offer its expertise to the Network and to work closely with its sister organizations to ensure that those who care for those who serve are supported where it's most needed -- in their communities -- by those who know most what is needed -- their peers.
REAL LIFE. REAL NEWS. REAL VOICES.
Help us tell more of the stories that matter from voices that too often remain unheard.