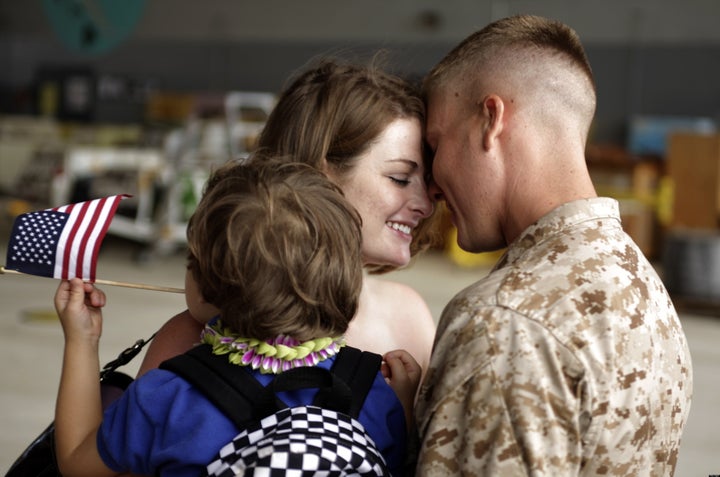 The Pentagon has shared some good news, for a change:
The military divorce rate increased from 2.6 percent in 2001 (the start of Operation Enduring Freedom) to 3.6 in 2009--a figure that has held steady throughout 2010.
The reason for the leveling off, say officials? Department of Defense programs designed to help military spouses deal with the stresses of deployment.
Is the plateau part of a downward trend? Probably not, says Benjamin Karney, a professor at UCLA who has studied marriage with the RAND Corporation for the Department of Defense:
Putting a further damper on the good news: the divorce rate in subgroups like Marines, and Airmen, and female servicemembers did increase by small measures, as in years past.