The push for gender equality in the military just moved one step closer. The House Armed Services Committee approved a measure Wednesday that would require women to register for the military draft.
The current law dictates that all men aged 18 through 25 are required to register for the draft with the Selective Service System. The decision to exclude women dates back to 1981, when the Supreme Court ruled that women would not take part in the draft since they were left out of combat roles as well.
In a strange twist of events, the author of the bill actually voted against the measure, The Associated Press reported. Rep. Duncan Hunter (R-Calif.) said he introduced the measure in February to prompt a more focused conversation in Congress about women in the military -- even though he also opposed the Defense Department's decision to open up combat roles to women.
But he wants Congress to decide these kinds of measures, not the executive branch.
"If this administration wants to send 18- to 20-year-old women into combat, to serve and fight on the front lines, then the American people deserve to have this discussion through their elected representatives," he said in a statement.
Hunter warned that he was considering voting against the bill.
"It's unfortunate that a bill like this even needs to be introduced," he added. "And it's legislation that I might very well vote against should it be considered during the annual defense authorization process."
Hunter used graphic war imagery on Wednesday in an effort to try and prove that combat roles are unfit for women.
"A draft is there to put bodies on the front lines to take the hill," he said. "The draft is there to get more people to rip the enemies' throats out and kill them."
While the bill is a step forward for military equality campaigners, this is only one committee vote.
In order for the measure to be signed into law, the entire House and then the Senate would have to approve the legislation. The House plans to vote on the measure, which now belongs to the annual defense authorization bill in May, according to The Washington Post.
Before You Go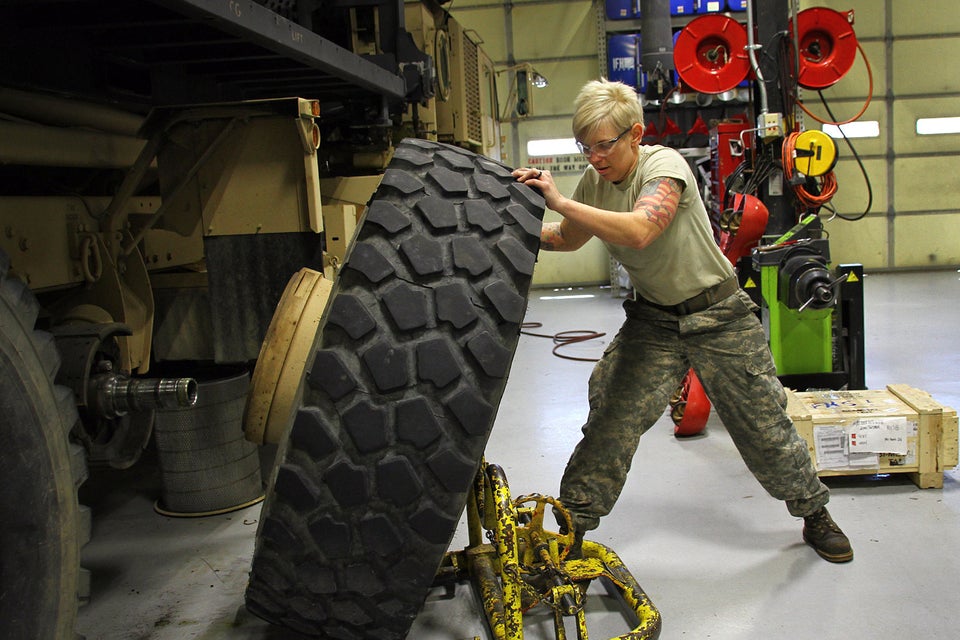 Military Women
Popular in the Community