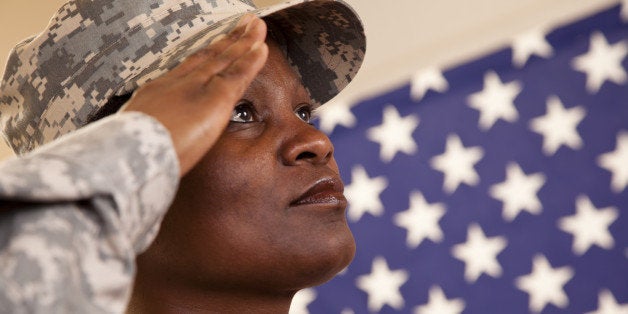 WASHINGTON -- Defense Secretary Chuck Hagel announced Tuesday that the military will allow female service members to have a wider range of hairstyles after the services came under fire for using derogatory language and banning many styles that are popular with African-American women.
The controversy started in March, when the Army released new rules regarding tattoos, hairstyles, grooming and uniforms for soldiers. One of the new regulations banned women from having twists, dreadlocks and multiple braids/cornrows that are bigger than a quarter of an inch.
Black service members quickly spoke out about the rules, arguing that they were racially insensitive and objected to language that called such styles "matted" and "unkempt." Sgt. Jasmine Jacobs of the Georgia National Guard started a petition about the matter on the White House website, writing, "These new changes are racially biased and the lack of regard for ethnic hair is apparent."
Hagel's review of the hairstyle rules came after the female members of the Congressional Black Caucus wrote to the defense secretary, saying the guidelines seemed to be "discriminatory" and targeted "soldiers who are women of color with little regard to what is needed to maintain their natural hair."
"At my direction, over the last three months, each Military Service reviewed its definitions of authorized and prohibited hairstyles, and eliminated offensive language, including the terms 'matted and unkempt' from both the Army and the Air Force grooming regulations," Hagel said in his letter to CBC Chairwoman Marcia Fudge (D-Ohio) Tuesday. "Additionally, each Service reviewed its hairstyle policies to ensure standards are fair and respectful while also meeting our military requirements."
CBC member Rep. Barbara Lee (D-Calif.) praised Hagel's announcement, saying that while, as the daughter of a veteran, she understands the need for uniformity in the military, it is important for the services to recognize that "natural hairstyles do not reflect or create a lack of professionalism or respect for the Armed Forces' high standards."
"The Army's use of words like 'unkempt' and 'matted' to describe the hairstyles of African-American women is an offensive stereotype," she said. "I am pleased that these terms will be removed from the regulation and urge the department to move swiftly and thoroughly in implementing and communicating the updates across all divisions."
According to the Army Times, the hairstyle rules were getting in the way of a promotion for at least one black service member. Navy Hospital Corpsman 2nd Class Jessica Sims, 32, told the paper that she wears her long hair in tightly twisted locks pulled into a bun when she's in uniform. Last year, when assigned as a teacher at the Navy's boot camp, she was "told to cut her hair or wear a wig, and when she refused, her commanders processed her for separation for 'serious misconduct.'"
A PowerPoint presentation from mid-March, before the regulations officially came out, shows the unauthorized hairstyles:
The changes made by the military to its grooming guidelines, as outlined in Hagel's letter Tuesday:
Army
Determined the terms "matted and unkempt" are offensive and will eliminate them
Authorized temporary two-strand twists
Increased size of authorized braids, cornrows and twists; removed spacing requirement
Authorized a ponytail during physical training
Air Force
Determined the terms "matted and unkempt" are offensive and will eliminate them
Changed the name "dreadlocks" to "locs"
Authorized two-strand twists, French Twists and Dutch braids
Navy
Determined no offensive language in the current policy governing hairstyles
Removed some dated terms and descriptions on the Navy's "Frequently Asked Questions" website, including "'Twist' hairstyles are not authorized because they fall within the guidelines of being faddish."
Authorized a two-strand twist and multiple braids may hang freely if above the collar and must encompass the whole head
Marine Corps
Determined no derogatory or discriminatory language in current uniform regulations
Convening a special uniform board this summer to consider the expansion of authorized hairstyles
Want more updates from Amanda? Sign up for her newsletter, Piping Hot Truth.
Before You Go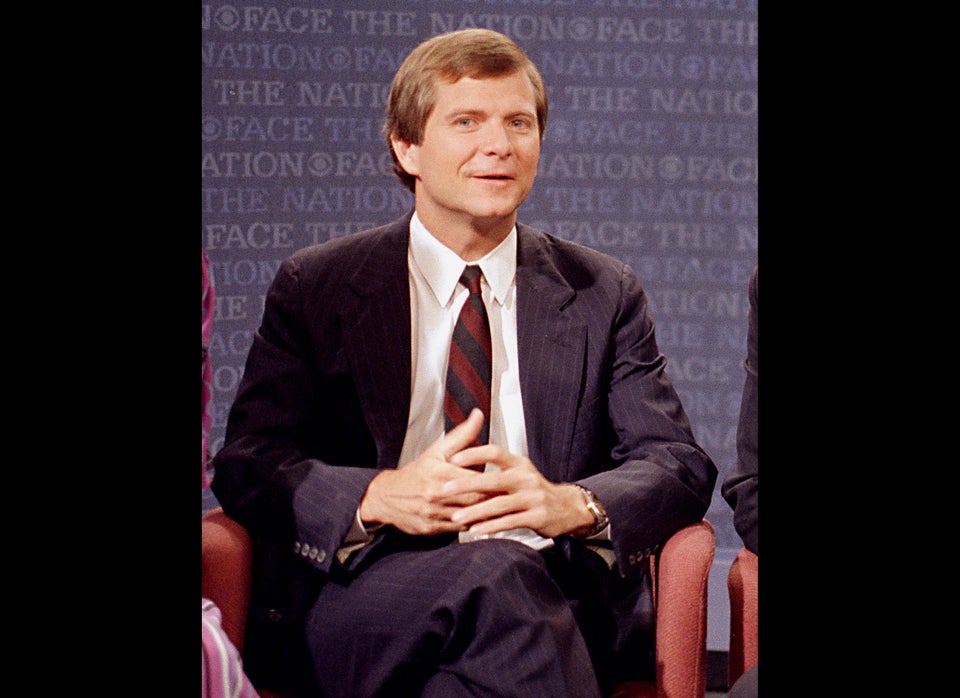 Below-The-Belt Political Attacks