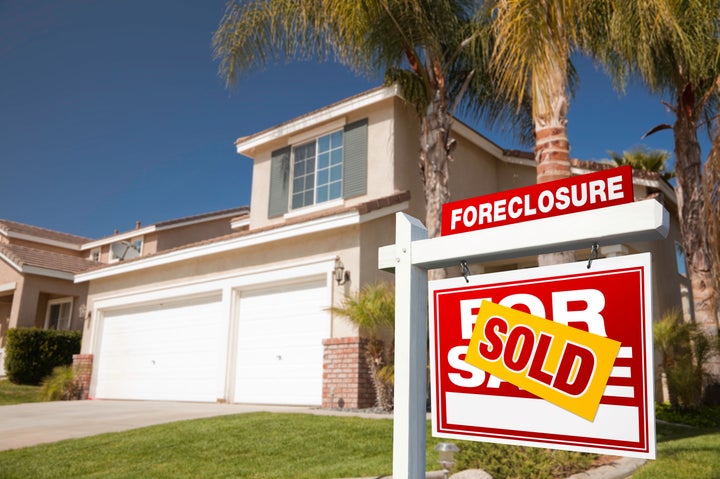 The agreement comes after months of negotiation and investigation into repeated violations of the Servicemembers Civil Relief Act by some of the country's biggest banks. JP Morgan Chase last April agreed to pay $56 million to settle claims that it overcharged active military members on their mortgages in violation of the SCRA, which insulates service members against foreclosure, excessive rate hikes and other financial obligations.
Now, Wells Fargo, Citigroup and Ally Financial will pay at least $116,785 plus additional costs to any military homeowner whose foreclosure violated the relief act. JP Morgan's earlier settlement requires the company to return an illegal foreclosure to the homeowner and sponge any debt or pay the cash equivalent of the home's value at the time of sale.
Additionally, Wells Fargo, Citigroup and Ally will scour internal records for violations of the SCRA's provisions regarding interest rate increases, which cap rates for credit obligations at 6 percent. Homeowners forced to pay rates above that threshold will receive a refund with interest of the amount charged above 6 percent plus triple the amount refunded, or $500, whichever is more.
"The men and women who serve our nation in the Armed Forces deserve, at the very least, to know that we will protect their rights while they are serving our country," Thomas E. Perez, assistant attorney general for the Civil Rights Division, said in a news release. "We appreciate that Wells Fargo, JP Morgan Chase, Citigroup and Ally agreed, through this settlement, to compensate servicemembers whose rights were violated."
The financial giants will also institute SCRA training programs for employees and correct any damage to a servicemember's credit report.
The deal also featured some additional protections for military members. Under this agreement, foreclosure protection extends to servicemembers regardless of when they obtained the mortgage, as long as they were receiving Imminent Danger Pay and were stationed away from home within nine months of foreclosure.
The four servicers, along with Bank of America, will be required to offer military members forced to move because of a Permanent Change of Station loan modifications or short sale agreements along with mandatory deficiency waivers.
Government regulators discovered the inappropriate foreclosures during an analysis of about 2,800 loans that went into foreclosure in 2010. Millions of foreclosures from the past few years have yet to be examined for irregularities. The GAO report didn't identify the two mortgage companies.
Chris Birk is director of communications for the VA Mortgage Center, which specializes in VA loans for veterans and active duty service members.
Popular in the Community