A military mom home from overseas had the most heartwarming surprise in store for her sons.
U.S. Air Force Master Sgt. Shania Porter recently returned from her seven-month deployment to surprise her two sons, 5-year-old Bryce and 4-year-old Blake, at school, according to ABC News.
To surprise Blake, Porter spoke over the intercom at Arizona's Primrose School at Palm Valley to let everyone know she had a "special announcement for a little boy that [she] flew so many miles to see."
She then headed to his classroom, and while he was turned around, she tapped him on the shoulder and hugged him.
Karen Verlardi, one of the owners of the school, told ABC News that "to just see them together was incredible."
For Bryce, Porter played a sweet trick. She used FaceTime to chat with her son, who was at Arizona's Crown Charter School, and then slowly revealed she was outside. Bryce quickly ran out to hug his mom for the first time in seven months.
"To leave your kids who are used to mommy taking care, fixing meals and stuff like that, it's completely different to not wake up and hear their voice," she said.
Before You Go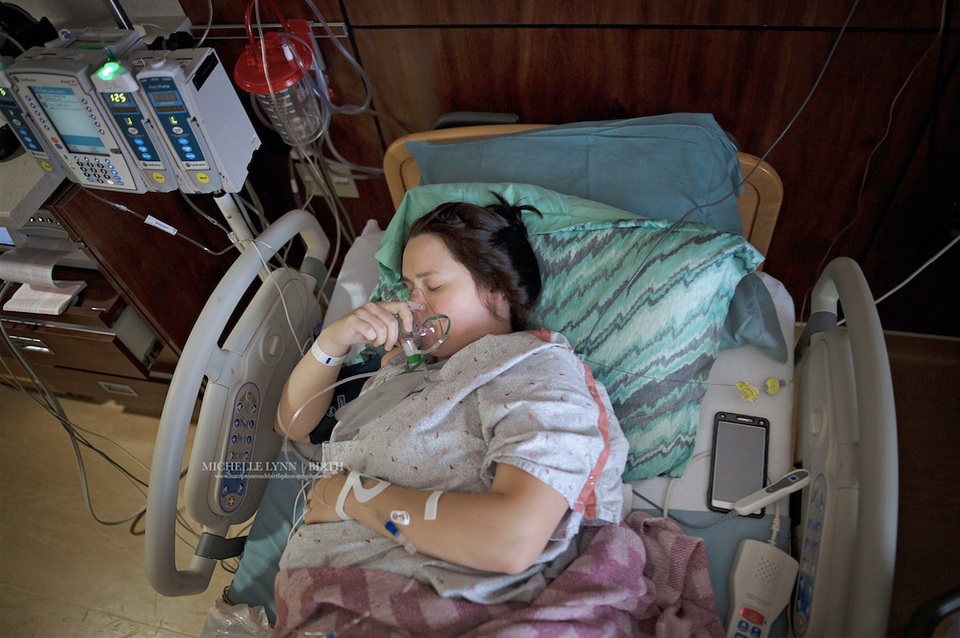 Emotional Military Birth Photos