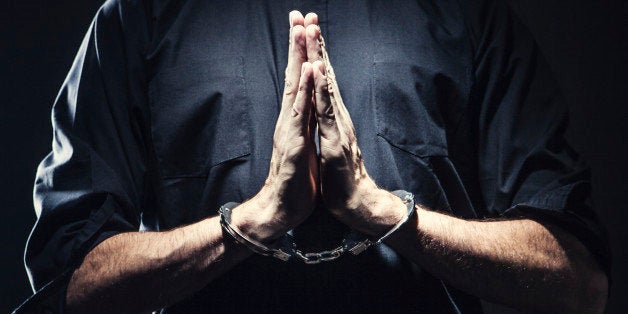 Is religious freedom the latest casualty of the government shutdown?
Some priests are being actively prevented from ministering to service members and their families, even on a volunteer basis, and they run the risk of arrest if they disobey. As a result, military families serving at home and abroad who depend on the government for their religious services, are now actively being denied communion on bases that are served by civilian priests. Active-duty priests are still holding services.
John Schlageter, General Counsel for the Archdiocese for the Military Services, wrote in an op-ed, "With the government shutdown, many GS and contract priests who minister to Catholics on military bases worldwide are not permitted to work – not even to volunteer. During the shutdown, it is illegal for them to minister on base and they risk being arrested if they attempt to do so. "
He told The Huffington Post that many civilian priests had contacted him to say that Mass had been cancelled on their local installations, because non-active-duty priests are deemed "non-essential personnel" under the terms of the shutdown. Schlageter wrote the op-ed in order to encourage members of the faithful to contact Congress and get their attention about the issue, which he called "a residual effect of the government shutdown that no one contemplated."
Schlageter went on to explain in his op-ed that the First Amendment guarantees the "free exercise" of faith, and because military personnel are considered a "captive audience," the laws requires the government to provide access to their faith. This particularly applies to military families stationed abroad who may not be able to attend services regularly, depending on the religious rules of their host country. Those that have active-duty chaplains will not be affected.
"Until the Federal Government resumes normal operations, or an exemption is granted to contract and GS priests, Catholic services are indefinitely suspended at many of those worldwide installations served by contract and GS priests," Schlageter wrote. He told the Huffington Post that some priests that contacted him had been informed that they could be arrested if they returned to base to administer services during the shutdown.
The government shutdown particularly affects Catholics in the military, because they face a shortage of active-duty priests in comparison to other faiths, according to Schlageter. Contract and GS priests, who are civilians, have been brought in to make up for the lack of active-duty priests, especially as roughly 25% of the military is Catholic. Schlageter said to the Huffington Post that he did not think that other faiths faced the same demographic issue.
The Antideficiency Act prevents those on furlough from volunteering their services, and violators may be subject to disciplinary action, suspension, fines, and imprisonment. It was passed in 1870 in order to stop the government from "incurring any monetary obligation for which Congress has not appropriated funds."
"The constitutional rights of those who put their lives on the line for this nation do not end with a government slowdown," Kansas Rep. Mike Pompeo, a graduate of West Point and an Army veteran, said in a Friday statement, according to the Daily Caller. "It is completely irresponsible for the president to turn his back on every American's First Amendment rights by furloughing military contract clergy."
Related
Before You Go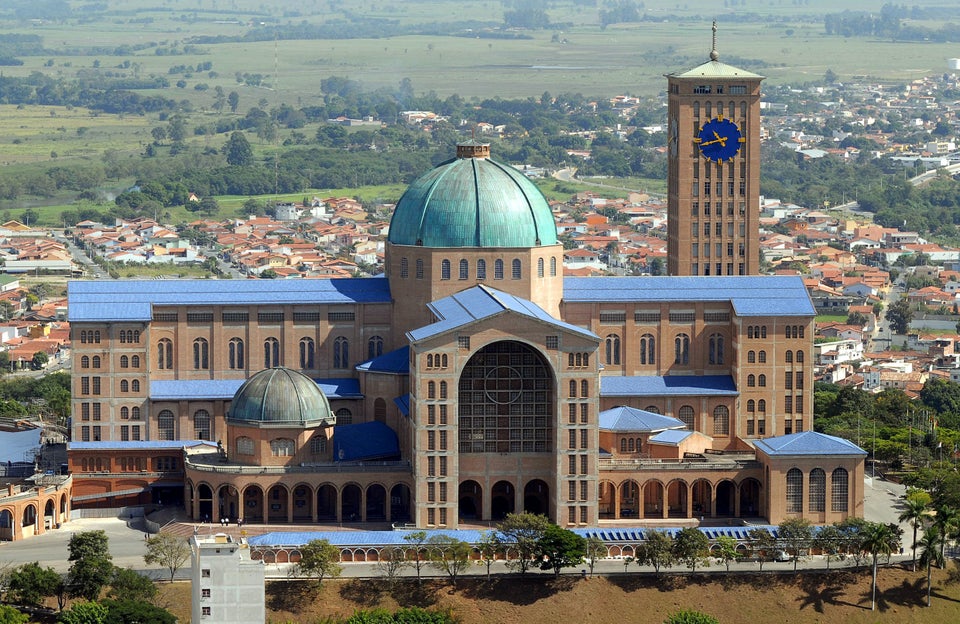 10 Countries with Largest Number of Catholics
Popular in the Community