 Top members of the military will hear testimony from victims of military sexual assault next Wednesday at the first Senate hearing to be held on the issue in a decade.
The Senate Armed Services Subcommittee on Personnel will first hear from several survivors, before a second panel with a number of military experts and personnel takes place. Participants in the second panel will include Acting General Counsel of the Defense Department Robert S. Taylor and Maj. Gen. Gary S. Patton, director of the Pentagon's Sexual Assault Prevention and Response Office. Patton is the top Defense official working to address the pervasive problem of military sexual assault, which is estimated to have claimed 19,000 victims in fiscal year 2011 -- more than 50 per day.
Sen. Kirsten Gillibrand (D-N.Y.) announced the hearing, the first held by the Senate on military sexual assault in nearly a decade, shortly after being appointed chairwoman of the Senate subcommittee on Feb. 19. Details of the hearing were made public Wednesday.
"I am proud of these brave victims who are willing to tell their painful stories and have their voices heard in Congress," Gillibrand said in a statement to The Huffington Post. "We need to get to the bottom of how to prevent and better prosecute these terrible crimes and I am very pleased that so many members of our military brass will be participating in this hearing as we look for the right answers."
The Senate subcommittee hearing on March 13 follows criticism of a recent House Armed Services hearing on the sexual abuse scandal at Lackland Air Force Base. Victims' advocates and members of Congress criticized the hearing after panelists Gen. Edward Rice, the Air Force commander for Air Education and Training Command, and Air Force Chief of Staff Gen. Mark Welsh III left the room before victims had given their testimony, as did many members of the military. A report issued on the Lackland scandal also received criticism, because it did not interview any of the victims, a discrepancy the Air Force attributed to ongoing litigation.
"Our best, brightest and bravest join our armed services for all the right reasons –- to serve our country, protect our freedom, and keep America safe," Gillibrand said Wednesday. "But too often, our service members find themselves in the fight of their lives not in combat, but in their own ranks, among their own brothers and sisters in an environment that enables sexual assault, and tangled in red tape to get the help they need."
Before You Go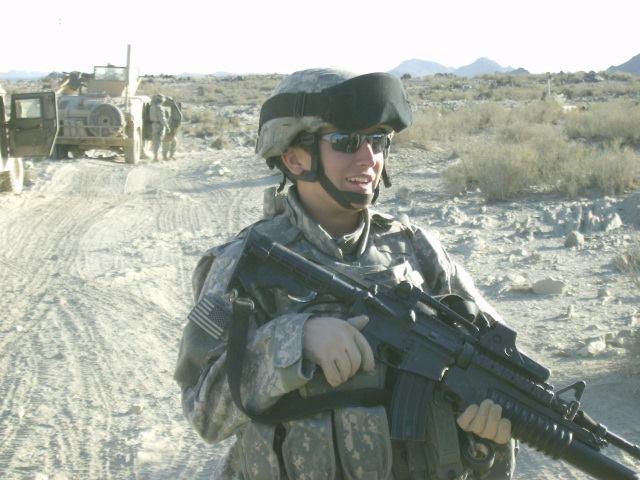 The Faces Of Military Sexual Assault
Popular in the Community