When Jennifer Stephens, an armed forces veteran and battalion commander in the Ohio National Guard, saw a sexual assault prevention poster at the Wright-Patterson Air Force Base that focused on the "duty" of the potential victim, she decided to take action.
According to Business Insider, Stephens was angered by a flyer headlined "Preventing Sexual Assault Is Everyone's Duty!" taped up in the women's restroom. It highlighted a number of actions that an individual should take to "avoid becoming a victim." And it was just one more way to blame the victim, Stephens concluded.
So she responded with her own advice on what people should do if they were sexually assaulted. Stephens' letter, which she pasted on top of the original, mentions vital resources for victims, including the local civilian hospital and websites by military sexual trauma advocates.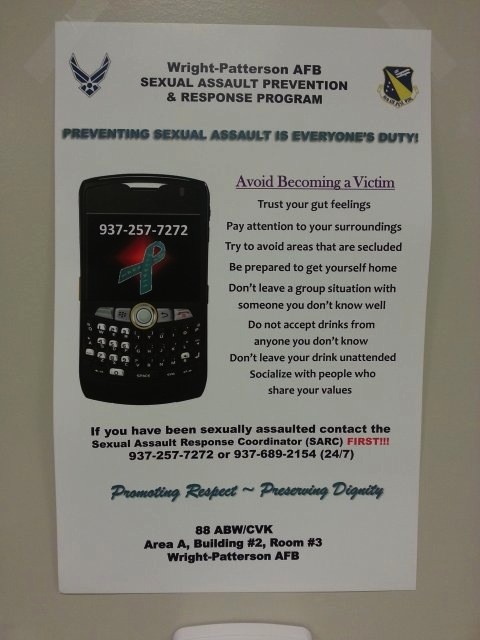 Stephens told Business Insider that "this is part of the reason victims are afraid to report incidents."
"If you're a victim and you've done one of the things on that list, you now feel like it's your fault that you were sexually assaulted," she said.
Sexual assault is a severely under-reported crime in the U.S. military. A Pentagon survey released earlier this year found that roughly 26,000 people in the armed forces were sexually assaulted last year. Yet CBS News reported that there were only 3,192 reported cases of sexual assault in 2011. Of those cases, only 1,516 were "considered actionable," and roughly 8 percent of those cases proceeded to trial.
Moreover, sexual assault is often not an isolated event. According to the Service Women's Action Network, 37 percent of female veterans say they were raped at least twice, and 14 percent say they were gang-raped.
Government officials have expressed shock over these figures and vowed reform. Sen. Kirsten Gillibrand (D-N.Y.) recently made headlines for leading an effort to change how the armed forces address sexual assault, arguing that theses cases should not be handled within the chain of command for the alleged perpetrator or victim.
Stephens told Business Insider that she thought the poster was indicative of broader problems with the military's response to sexual assault and shared an email she sent to the Wright-Patterson sexual assault response office.
"Please take a moment to think about how you would feel if you had been assaulted and you went to a [Sexual Assault Response Coordinator] or Victims Advocate and one of the first questions they asked you was what you were wearing or if you were alone or if you were drunk," Stephens wrote.
Before You Go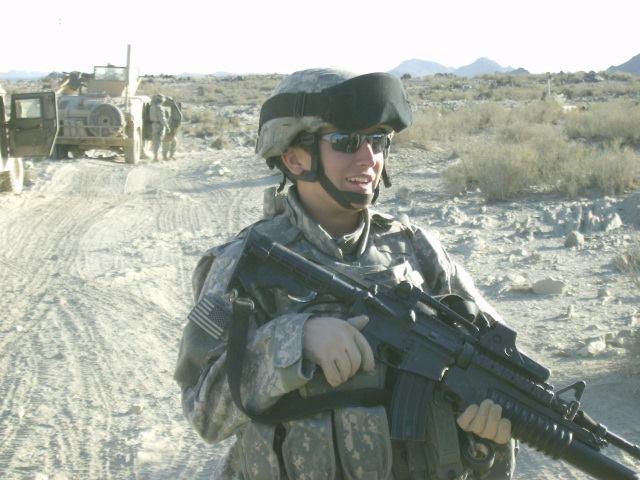 The Faces Of Military Sexual Assault
Popular in the Community