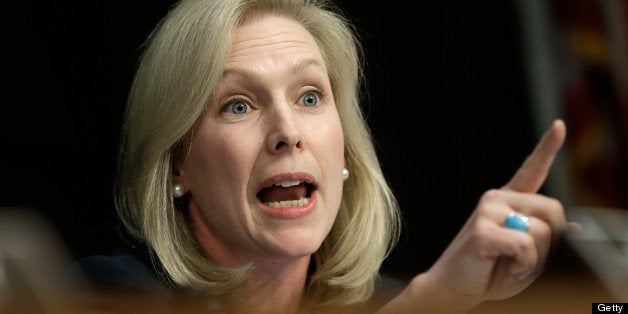 WASHINGTON -- As a string of high-profile sexual assault scandals continues to plague the military, leaders in the Department of Defense, Congress and the White House are in rare agreement: something must be done. But tensions have begun to emerge as they consider the critical questions of what should be done, and who should do it.

The answer, according to civilian and Defense Department legal experts, is that all three -- Congress, the Pentagon and the president -- are each endowed with powers to enact reforms that may curb military sexual assault. Yet constitutional protections and today's political realities complicate the necessity of joint effort.

On Tuesday, those tensions surfaced in tough questioning by members of the Senate Armed Services Committee of military brass during a hearing on sexual assault. The stakes are high: Every day, an average of 70 victims are sexually assaulted in the military, according to Defense estimates.
The Founding Fathers divvied up military oversight with the Constitution's separation of powers. They gave Congress broad authority to make the rules governing the military. According to a senior official in the Pentagon's Office of the General Counsel, these rules can be on military justice, sexual assault -- "whatever they want to write about."
Congress enacts reforms of military procedure primarily through legislation, either in standalone bills or in amendments to the annual National Defense Authorization Act, or NDAA. The NDAA funds the Pentagon's budget and outlines its requirements. Last year's bill had a record 19 provisions on women in the military and sexual assault. Since mid-March, senators have introduced at least seven pieces of legislation to further address the issue. The bills have more than 40 sponsors or co-sponsors from both parties, Senate Armed Services Committee Chairman Carl Levin (D-Mich.) noted Tuesday.
Measures included in the NDAA have sharp teeth because they are tied to funding. But as the House began markup of the 2014 NDAA Wednesday, divisions have deepened in Congress over how sharp the sexual assault reforms should be.
"It is of course vitally important to hear the [military's] plan for moving forward," Tsongas said in a statement. "The military has obviously been unable to solve this problem independently. Congress' role is to provide the tools needed and make sure they're being used properly. ... Even though some of us might be walking different roads."
Richard Kohn, professor emeritus and military historian at UNC Chapel Hill, said that legally, Congress has the "whip hand," but practically, it can't use it.
"Congress finds it almost impossible to exercise it because it's so divided -- not only along partisan lines, but in perspective, divisions of age, gender, race," Kohn said. "And it's usually in the grip of its very powerful military affairs committees, which tend to be extremely supportive of the military itself. Over time, it's very difficult to make substantial change in the military without it cooperating and agreeing."
Given the push-pull between the branches, reform is rarely smooth. Lawmakers have been critical of the insularity of the Pentagon, where change comes at a glacial pace. And historically, Defense has resisted what it sees as cumbersome overregulation by civilians who don't understand military structure or sacrifice.
Members of Congress "decide first if they want to legislate in some area we don't want them to," the Defense Office of General Counsel official said. "We go over and complain, try and explain to them why it'd be better if they didn't or allowed us to do it or the president to do it. … We'll submit what we think, they'll battle it out, and if things end up how they're supposed to end up, it all happens to work."
While expressing outrage at the assaults and openness to reforms, Secretary of Defense Chuck Hagel and other Pentagon leaders have resisted proposed legislation that would take certain jurisdiction over sexual assault cases out of the chain of command. One of the farthest-reaching of these, introduced by Sen. Kirsten Gillibrand (D-N.Y.), was at the center of debate during the Senate hearing Tuesday.
If military leaders believe there's a problem, "they have lots of power to change it on their own," said Peter Feaver, a professor of political science and public policy at Duke University who has worked for President Bill Clinton and President George W. Bush on national security.
And yet, the Pentagon also needs Congress. In April, Hagel had a rare response to a controversial case in which a three-star general overturned a sexual assault conviction: He called for the elimination of the centuries-old power of a commander to overturn a court-martial conviction, known as Article 60 under the Uniform Code of Military Justice. When the controversy emerged, Hagel said that no one could reverse the decision in the case because it would go against the UCMJ and reforming Article 60 required an act of Congress. After a military-wide review, Hagel asked Congress in his April announcement to consider legislation drafted by the service secretaries to reform Article 60. The legislation is expected to be included in the 2014 NDAA.
Experts also pointed out that Congress has created its own problems when it has acted independently on military reforms.
In 2007, Congress led efforts to rewrite the UCMJ language on sex crimes. "It was a complete disaster," the Office of General Counsel official said. "The appellate courts tore them apart." After extensive feedback, the statutes were amended again in 2010.
"Congress can make changes that might be in the interest of reform but create other problems," Feaver warned. "The cure can be worse than the disease."
"We have to do everything we can to root this out," Obama said in early May. "I want [victims] to hear directly from their commander in chief that I've got their backs."
Under his authority, the president may also enact reforms regarding "good order and discipline in the military." One way is by issuing executive orders. The president also signs off on rules that account for the "bulk of how we do military justice," the Office of General Counsel official said.
At the direction of the president, the defense secretary establishes a committee to draft these rules, according to the general counsel official. That committee consists of the criminal law chiefs of each military branch -- the same who were in attendance at the Armed Services hearing Tuesday. The rules make up the military's manual for courts martial, which includes guidance for trials, pre-court procedures, evidence, sentencing and non-judicial punishments. Each year, the rules get sent to the White House to receive the president's adjustments and his signature.
But it is not common for an administration to exercise its constitutional authority outside of routine actions in keeping military law up to date. Traditionally, it defers to military expertise. The president is also hesitant to interfere in "politically toxic" congressional efforts on military matters, said Kohn, the UNC professor.
"The president's usually loath to veto something that comes out of the chaos and compromise of Congress on military affairs at all," Kohn said.
The Office of General Counsel official said he did not believe a president would act independently on sexual assault unless "he got really excited about something" and decided to issue a stand-alone order. The official noted that even routine changes require a lot of waiting.
He cited an executive order signed by Obama on May 15, tweaking the rules of evidence and reducing the maximum sentence for rape in the military to bring it more in line with the civilian system. He said the order was just a step in the process begun in 2007 to clarify the military criminal code's language on sexual assault.

Big changes require even more patience. Jim Locher, a Defense official under President George H.W. Bush who now teaches at the Army War College, played a key role as a congressional staffer in the writing of the landmark 1986 Goldwater-Nichols DOD Reorganization Act. By his count, it took four years and 241 days for the legislation to get President Ronald Reagan's signature, and years more to be fully implemented.

Locher said the first step to leading substantive change is establishing urgency, which has been done on military sexual assault.

"You have to convince people, 'this is a change we have to make,'" he said. "'If we don't, the consequences will be severe in terms of our institution and what it stands for.'"
Before You Go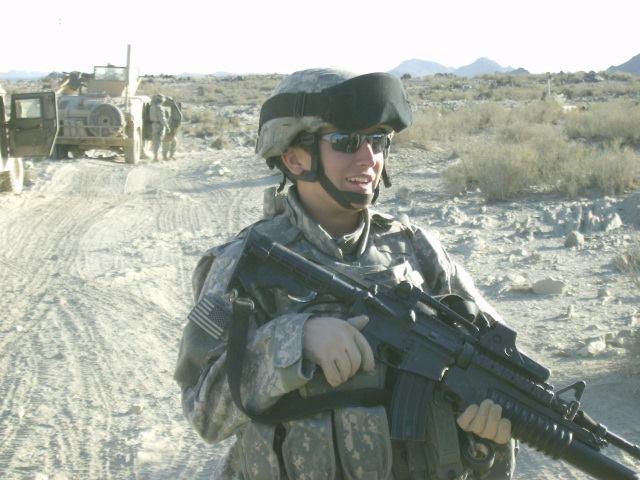 The Faces Of Military Sexual Assault
Popular in the Community