When a veteran submits a disability claim for post-traumatic stress disorder, a troubling factor can predict whether he or she will ever receive benefits: whether that claim is related to sexual assault.
A recent Government Accountability Office report found that while the Department of Veterans Affairs is approving an increasing number of veterans' PTSD claims, applications for PTSD related to sexual trauma are much more likely to be denied than those related to combat or other trauma.
Seven members of Congress, both Republicans and Democrats, requested the GAO report. Sen. Patty Murray (D-Wash.) told The Huffington Post that the Department of Veterans Affairs needs to work toward more consistent treatment of sexual trauma-related disability claims from veterans.
"These are deeply painful and personal issues, and veterans should not have to go through this process repeatedly because their claims were incorrectly denied," she said.
Murray has been actively trying to pass legislation related to sexual assault in the military. A bill she introduced introduced last year with Sen. Kelly Ayotte (R.-N.H.) did not move forward, but some of its main provisions, like providing trained lawyers to military victims of sexual assault, were included in the recently passed National Defense Authorization Act.
The VA defines "military sexual trauma," or MST, as "sexual assault or repeated, threatening sexual harassment that occurred while the Veteran was in the military."
All veterans can access counseling and medical care for issues related to MST, regardless of whether they have evidence of trauma sustained during service. But in order to file with the VA for monetary compensation, a veteran must prove they are suffering a disability related to MST, like PTSD or depression.
If a veteran is claiming disability for combat-related PTSD, the VA requires little more than their personal testimony and details of their service. Veterans with MST-related disability claims, however, need evidence corroborating their personal testimony. The VA requires them to show they've been diagnosed with PTSD, prove that the inciting incident occurred while they were in the military and prove a link between the incident and their current symptoms.
VA staff in regional offices who consider these claims look at a range of indicators, known as "markers," as evidence. Markers can include law enforcement records, rape crisis center records, pregnancy or sexually transmitted disease tests, and statements from family members, friends and fellow service members, according to the GAO report.
But VA regional office staff members interviewed by the GAO said it was difficult to standardize the process, and that even with guidance and training, it's difficult to identify what exactly qualifies as a marker.
If staff determine that there's enough evidence to support a claim, the case is passed on to a Veterans Health Administration medical examiner, who rules on whether an incident occurred and is related to current PTSD symptoms. Only then can a veteran's disability claim be approved.
The report found that medical examiners had varied opinions on how to evaluate MST-related cases -- some interviewed by the GAO said they relied heavily on evidence presented in the veteran's claim file, while others said they might simply base their decision on whether they believed the veteran.
Examination length also varied widely. Some veterans were seen for only a few minutes, while others spent more than an hour with an examiner, the report said.
Greg Jacob, the policy director for Service Women's Action Network (SWAN), said that since many sexual assaults are not reported, evidence has often been lost by the time a veteran files a claim. The Department of Defense has noted that underreporting is a problem in the military.
An anonymous survey by the Defense Department estimated that about 26,000 active duty service members had experienced sexual assault or other unwanted sexual contact in 2012. But according to the department's numbers, in 2012, only 3,374 sexual assaults were reported.
In an annual report on the topic, the Pentagon said that 5,061 service members reported being sexually assaulted in 2013 -- an increase it attributed to new efforts to encourage reporting.
But even if an assault gets reported, and a veteran later chooses to submit an MST-related disability claim, the GAO found that the person's location can significantly impact whether the claim is approved. A 2013 report from the American Civil Liberties Union and SWAN similarly found large regional differences in claim approvals.
Jacob said these regional differences point to inconsistencies in how claims are processed by VA staff and medical examiners. Approvals, he said, are "more a function of where you live than what your claim is."
According to Jacob, the VA should change the regulations on evidence for MST-related PTSD claims, giving more weight to the personal testimony of veterans seeking benefits. This would make the process more closely resemble that for other PTSD claims, he said.
The VA has taken steps to bring its treatment of sexual assault-related PTSD claims in line with that of other PTSD cases, including requiring more staff training, allowing denied claims to be resubmitted and allowing a wider range of evidence to corroborate veteran's claims. Murray called the changes "long overdue."
Recognizing that MST-related claims brought to the VA between 2010 and 2013 may have been erroneously denied due to a lack of staff training, the VA sent letters last year to 2,667 veterans whose claims were denied, notifying them that they could resubmit them. According to the GAO, an "undetermined number" of additional eligible veterans were not asked to resubmit claims.
But the effort didn't lead to many overturned decisions, the GAO found.
In its report, the agency recommended that the VA improve its training process for staff dealing with sexual assault cases and conduct more outreach to affected veterans to let them know they can resubmit denied claims. More formal training for VA medical examiners on conducting sexual assault-related exams will be implemented in September 2014, according to the report.
"Meeting the needs of Veterans who have experienced Military Sexual Trauma is of the highest importance to the Department of Veterans Affairs (VA). The department is working very hard to ensure that these claims are adjudicated compassionately and fairly, with sensitivity to the unique circumstances presented by each individual claim," the VA said in a statement.
This post has been updated with a statement from the VA and to include additional information on Murray's legislation on sexual assault in the military.
Before You Go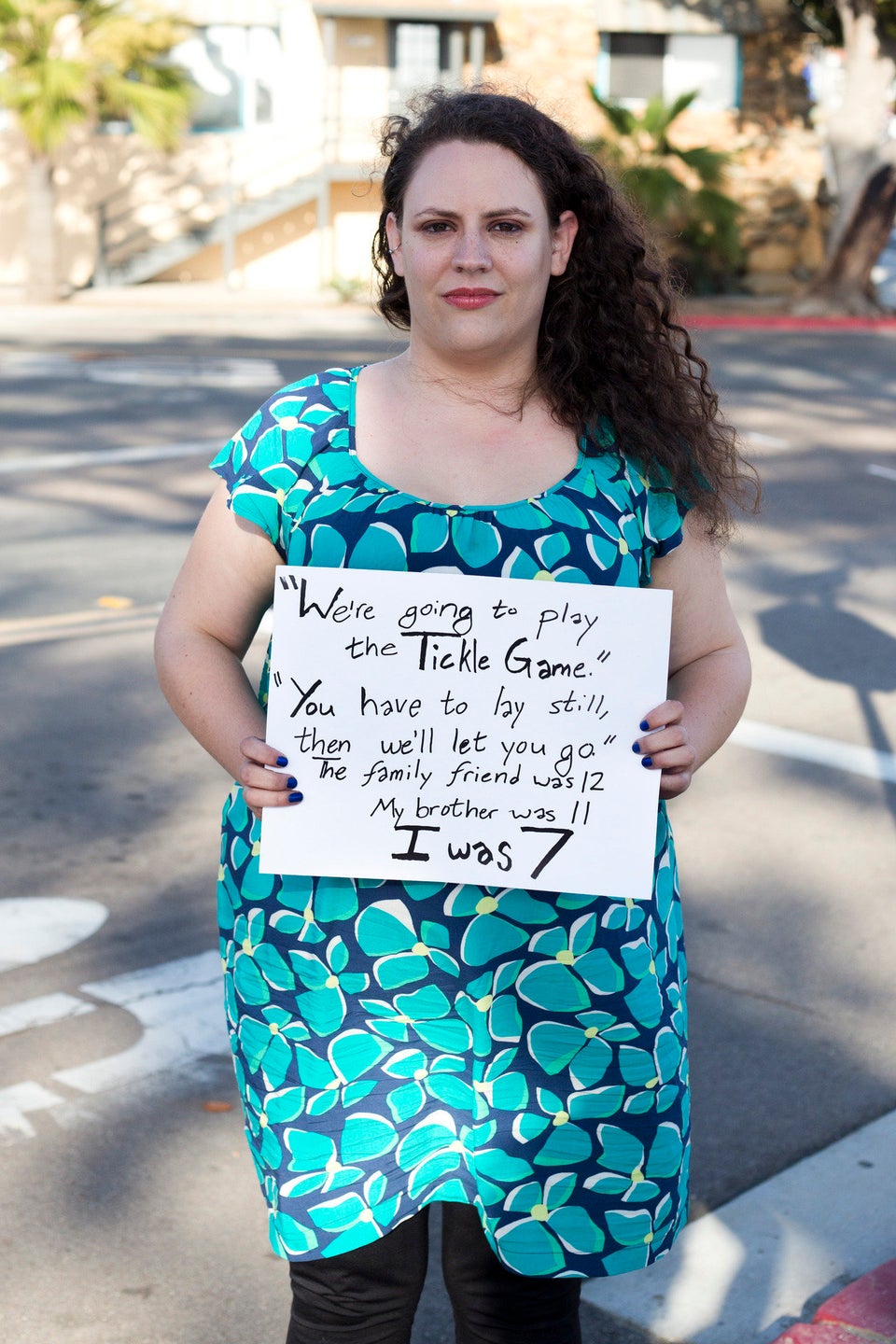 40 Powerful Images Of Surviving Sexual Assault
Popular in the Community