House and Senate leaders pre-negotiated a defense authorization bill on Monday that doesn't include Sen. Kirsten Gillibrand's (D-N.Y.) controversial amendment to remove military sexual assault cases from the chain of command.
The bill that will move forward does work to address the problem of military sexual assault, but several victim advocacy groups had considered Gillibrand's amendment to be the most essential proposed reform. Military sexual assault victims have said they are afraid to report their assaults because they don't trust the chain of command to handle their cases effectively. The Pentagon estimates that out of the 26,000 incidences of unwanted sexual contact that occurred in the military in 2012, only 3,000 were reported, and only 300 led to prosecutions.
"Congress has chosen to sidestep the most important military justice reform to come across its desk in history, once again leaving sexual assault victims devastated and betrayed by inaction," said Anu Bhagwati, executive director of the Service Women's Action Network and a former Marine Corps captain.
The agreed-upon bill would strip military commanders of the ability to overturn jury convictions, require a civilian review if a commander declines to prosecute a case, assign victims an independent legal counsel to protect their rights, mandate a dishonorable discharge for anyone convicted of sexual assault, criminalize retaliation against victims who report a sexual assault and eliminate the statute of limitations in rape and sexual assault cases.
Gillibrand's proposal, which goes further, has divided the Senate, though not along party lines. Senate Majority Leader Harry Reid (D-Nev.) supports it, along with nine Republicans. The bill currently has 53 public supporters, but it would likely need 60 to overcome a Republican-led filibuster.
Sens. Claire McCaskill (D-Mo.), Kelly Ayotte (R-N.H.) and Deb Fischer (R-Neb.), who strongly oppose Gillibrand's amendment, have proposed their own amendment that was also not included in the final bill. Their proposal would prevent the military from acquitting a defendant in a sexual assault case because he or she was a "good soldier" and allow victims to challenge their discharge from the military if they felt they were being retaliated against, among other provisions.
Before Thanksgiving break, Senate Republicans blocked a vote on the defense authorization bill three times because the Senate could not come to an agreement on some unrelated amendments. This week, the House and Senate decided to pre-negotiate a defense bill without any amendments in order to make sure the bill can be passed before the House recesses on Friday. Gillibrand's and McCaskill's amendments will not get votes in either chamber during this process, but both will now be considered as separate bills.
Anticipating that her amendment might not be included in the final defense bill, Gillibrand introduced it as a standalone measure before Thanksgiving under Rule 14, which enables it to bypass committee and go straight to the floor. Her office said that Reid has promised it will get a vote.
"The senator will not go away," said Gillibrand spokesman Glen Caplin. "She will keep fighting to protect our brave men and women in uniform and to strengthen our military."
McCaskill's bill, meanwhile, was added to the Senate calendar on Monday, possibly setting up another showdown between her more limited proposal and Gilibrand's. McCaskill said that although she is frustrated that her reforms were not included, the defense bill that negotiators agreed upon is a "huge win" for the Armed Forces.
Michael McAuliff contributed reporting.
Before You Go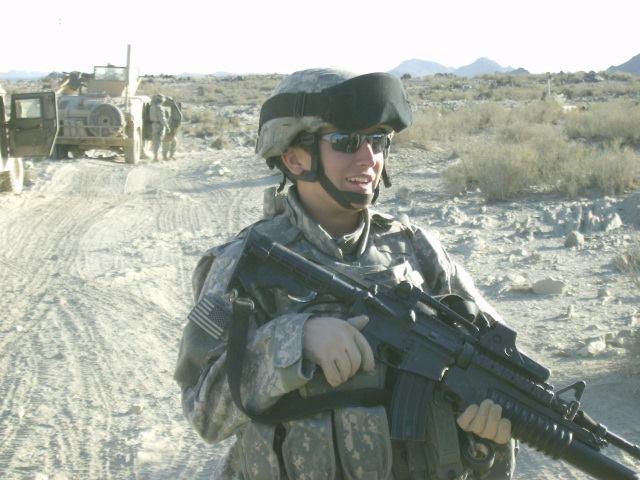 The Faces Of Military Sexual Assault
Popular in the Community