Sexual assaults occurred at an average of more than 70 per day in the United States military during 2012, according to an annual report released Tuesday by the U.S. Department of Defense.
Reports of sexual assault in the military rose during October 2011 through September 2012 by 6 percent from the prior year. A total of about 26,000 service members said they experienced unwanted sexual contact in 2012, nearly 7,000 more than in 2010, when about 19,300 members of the military reported inappropriate sexual contact.
The report released Tuesday by Defense's Sexual Assault Prevention and Response Office (SAPRO) follows the Sunday arrest of Lt. Col Jeffrey Krusinski, head of the Air Force SAPRO program, under allegations of sexual assault of a woman. Krusinski, arrested in Arlington, Va., has been officially removed from duty pending an investigation.
"We're all outraged and disgusted over these very troubling allegations," Hagel said in a Pentagon briefing Tuesday, announcing a SAPRO strategic plan for 2013 that aims to enhance commander accountability, improve response to victims, and assess the military justice system.
"We may very well be nearing a stage where the frequency of this crime and the perception there is tolerance of it could very well undermine [the mission]," Hagel warned. "That is unacceptable to me and the leaders of this institution, and it should be unacceptable to anyone associated with the U.S. military."
The incident also coincides with the Pentagon's high-profile effort to "reduce -- with a goal to eliminate -- sexual assault in the military," according to a congressional briefing on the sexual assault report early Tuesday.
The annual report -- SAPRO's ninth -- compiles findings from the DOD FY12 Annual Report on Sexual Assault, the DOD Workplace & Gender Relations Surveys and the Centers for Disease Control's national sexual violence survey. The military defines unwanted sexual contact as sexual crimes prohibited by military law, from rape to abusive sexual contact.
Of the unrestricted reports of sexual assault in fiscal year 2012, 35 percent were for abusive and wrongful sexual contact, 28 percent were for aggravated sexual assault and sexual assault, and 27 percent were for rape. Unrestricted reports can be investigated under the military justice process.
According to Tuesday's report, of 1,714 alleged military offenders, commanders took action on 1,124, or 66 percent. This includes 594 cases in which the military initiated court martial proceedings, barely more than the 590 cases in which it was determined that command action was not possible or was declined altogether. For 388 of these, the DOD found "insufficient evidence of a crime to prosecute or unfounded;" for 196 cases, "victims declined to participate in justice system."
Commanders determined sufficient evidence to take action against 66 percent, an increase from 57 percent in fiscal year 2009, according to the DOD. Of those whose court-martials wrapped up in FY 2012, 79 percent were convicted on at least one charge, while 25 percent were allowed a discharge or resignation instead of court-martial.
Only 3,374 cases of the estimated 26,000 sexual assaults were reported -- a reporting rate of just under 13 percent for fiscal year 2012 for offenses ranging from rape to abusive sexual contact. In fiscal year 2011, the military received 3,192 such reports.
While Hagel noted that increased reports could indicate greater confidence in the military justice system, Maj. Gen. Gary Patton, director of SAPRO, said in the announcement of the report Tuesday afternoon that underreporting remains a major impediment to addressing the issue.
"It's very clear that we have more work to do," he said. "We have to eliminate this threat to the safety of our men and women in uniform."
Rep. Mike Turner (R-Ohio), co-chair of the House Military Sexual Assault Prevention Caucus, said the startling statistics from the report, in conjunction with Krusinski's arrest, indicate that there has been no progress on the issue of military sexual assault.
"The numbers show that sexual assaults are actually increasing, not decreasing, at a time when the leadership in Congress has made it a significant issue," Turner told The Huffington Post Tuesday. "The arrest of the SAPRO officer is an absolute personal failure as well as a professional failure, and raises concerns about, is this irony, or just reflective of a significant cultural issue?"
Of the victims who did report an assault in FY 2012, Turner noted, some 62 percent felt they were revictimized or retaliated against for reporting their assault.
"When you have a culture that tries to hide the crime, it absolutely encourages it," he said.
Sen. Patty Murray (D-Wash.) and Kelly Ayotte (R-N.H.) introduced the Combating Military Sexual Assault Act of 2013 Tuesday afternoon. The bill aims to provide victims of sexual assault with a Special Victims' Counsel, expand the authority of SAPRO so that it can provide better oversight, and refer sexual assault cases to the general court martial level.
"When our best and our brightest put on a uniform and join the United States Armed Forces, they do so with the understanding that they will sacrifice much in the name of defending our country and its people," Murray said in a statement sent to The Huffington Post. "However, it's unconscionable to think that entertaining unwanted sexual contact from within the ranks is now part of that equation."
UPDATE: 4:36 p.m. -- This story has been updated to reflect further details from the report and its release Tuesday.
Before You Go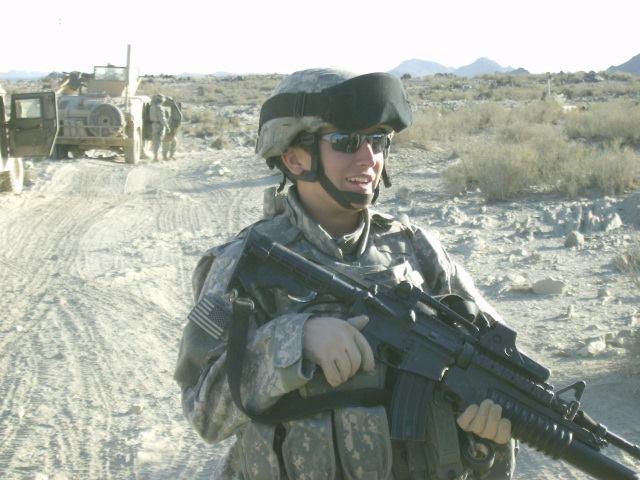 The Faces Of Military Sexual Assault
Popular in the Community