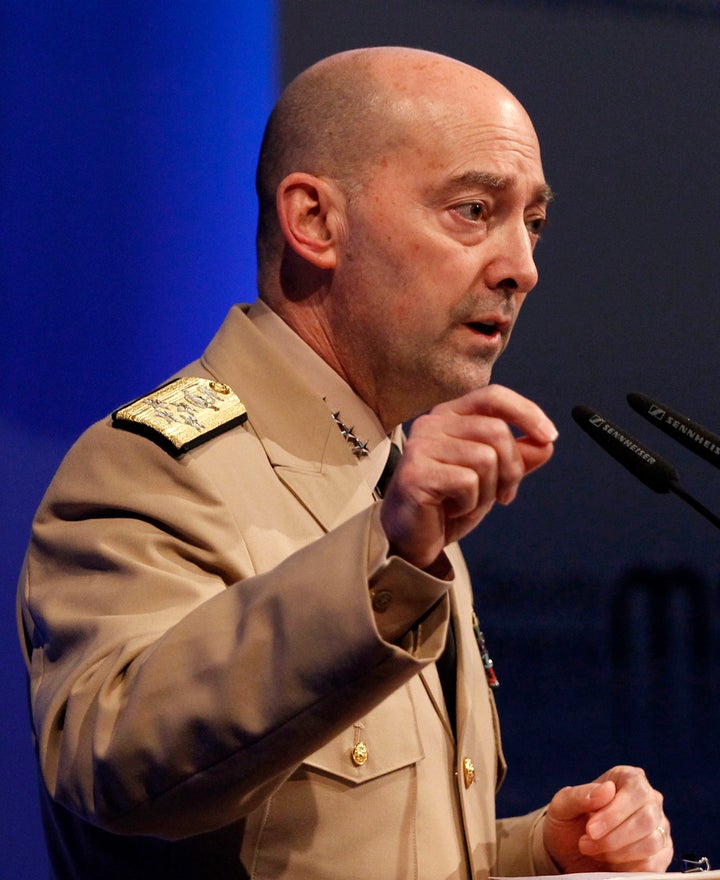 On a March evening in 2002, the USS Oscar Austin began a nighttime transit through the Skagerrak, a busy shipping lane connecting Norway, Denmark and Sweden, when disaster nearly struck.
Retired U.S. Navy Capt. John Cordle was on the bridge navigating the ship. "It was a very narrow, confusing transit at night," Cordle told The Huffington Post. Three Navy ships were following.
It had been a long day. Cordle had pulled an all-nighter, working various shifts. That's when he nearly caused a drowsy driving catastrophe that could have caused several naval vessels to collide.
"I just sort of fell asleep standing up," he admitted.
Retired Adm. James G. Stavridis says these situations are unacceptable ― and all too common.
"Sleep is a key part of the requirements for resilience and good decision-making," Stavridis said in an interview.
"As people become more and more exhausted from a lack of sleep, they are prone to making the most costly mistakes imaginable," he wrote in a Huffington Post blog post. "When a military officer makes a bad decision in combat, terrible consequences often unfold. People die, and they are often innocent civilians who die as a result of collateral damage from an attack of some kind, or they are the men and women working for the exhausted military officer whose judgment is impaired."
Stavridis served four years as a NATO commander and was a top adviser to the Secretary of the Navy and the Secretary of Defense. He led Deep Blue, the strategic and tactical think tank the Navy created after Sept. 11. He has won dozens of military medals and awards, and even had one named after him.
Suffice it to say, Stavridis is not afraid of questioning military status quo ― especially when it's not working. And when it comes to sleep, he fears the worst.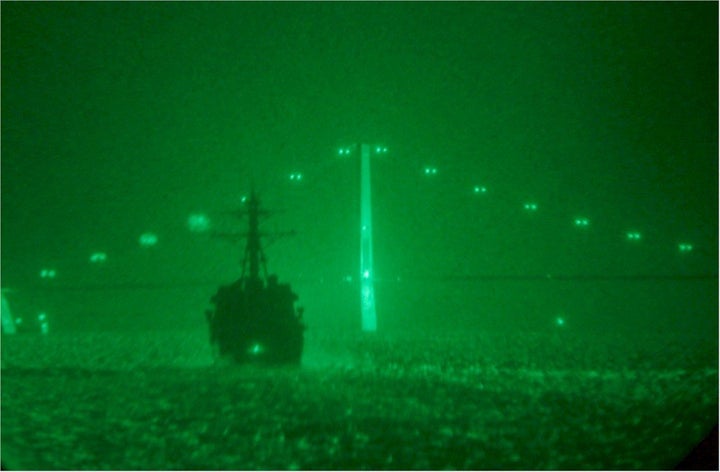 Sleep As A 'Weapon'
Cordle's brush with disaster was a wake-up call. He opened his eyes as the panicked crew scrambled to figure out what was going on.
"For a moment there everybody lost track of where we were," Cordle said.
One of your natural reactions is to take charge when things aren't going so well, he explained. He gave the order to stop the ship.
"And then I realized that I had no idea what was going on. I was so tired that I didn't think it through," he said.
"I could have driven us into shallow water," he explained. "I forgot there were ships following me that could have run into me."
Everything turned out OK. "But in retrospect," he said, "I let myself get so tired that I basically had a near miss."
Waking up to the dangers of sleep deprivation for the military is a big part of the reason Stavridis said he's been speaking up about the issue.
"For young officers facing the challenges of watchstanding or flying or combat maneuvers, it is imperative that their superiors ensure real balance in the sleep-waking cycle," he said.
Hitting Rock Bottom
Sleep played a role in the USS Port Royal becoming grounded in 14-to-22 feet of water off the coast of Oahu, Hawaii, in February 2009. The Navy estimated damage to the 567-foot cruiser cost around $25 million to $40 million.
Capt. John Carroll, who was in charge of the ship at the time of the grounding, was relieved of his command and reassigned after the incident. The Navy gave him nonjudicial punishment for dereliction of duty and improper hazarding of a vessel, The Honolulu Advertiser reported.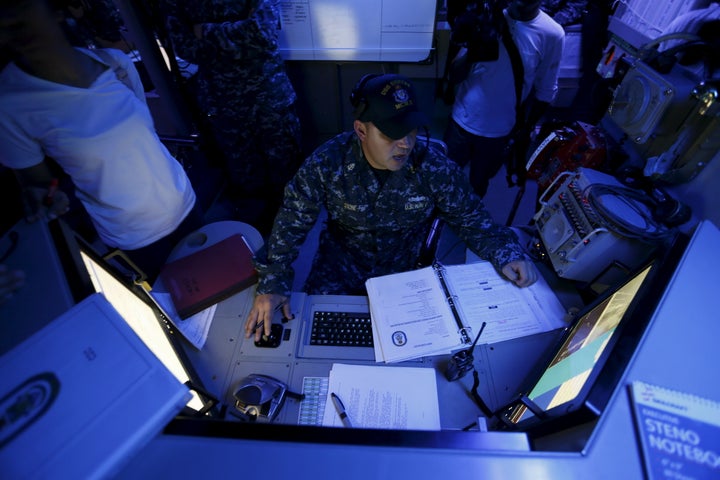 A report from the Navy Safety Investigation Board cited the misinterpretation of a navigation system, faulty equipment, an inexperienced crew and a sleep-deprived Carroll as causes that contributed to the incident.
Carroll had had just four and a half hours of sleep in the 24 hours before the ship grounded ― and just 15 hours of sleep in the three days leading up to the incident. Carroll admitted he was tired and fatigued at the time, according to the Navy report.
A Navy officer's schedule is inherently high-tempo and always-changing, making good, consistent sleep difficult. "By nature we have to be able to do everything 24/7," Cordle said. "When a ship is at sea, somebody has to be up running the engines and driving the ship around the clock."
Everyone on board a Navy vessel works on rotational shift and rest patterns ― but it's up to the ship's officers to figure out that schedule. It's typical for those shifts to rotate every day.
"You never worked at the same time and you never slept at the same time," Cordle said.
There's a culture of toughness on a ship and not admitting when you're tired, according to Cordle.
Staying awake for a long time is "almost a badge of honor sometimes," Cordle added. "There's the expectation to get the job done."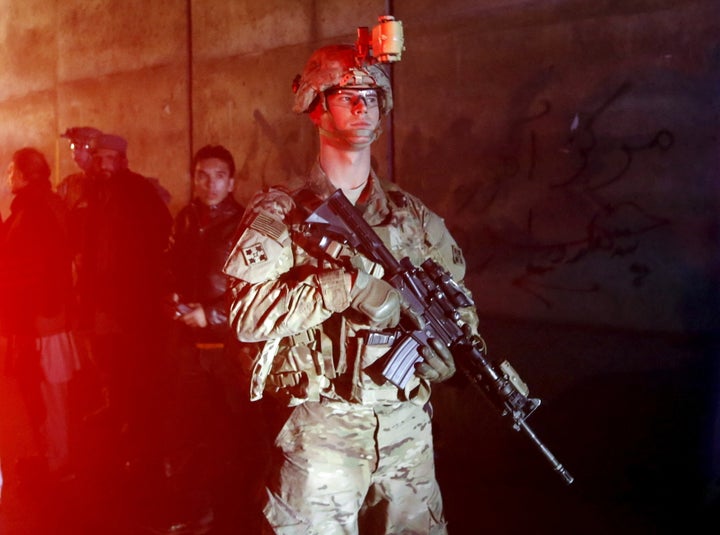 A Cultural Problem With Sleep
Each branch of the military has its own policies around rest, but the "sleep comes later" attitude is evident on land, air and sea.
Jordan Thornburg, a physician's assistant at Fort Riley, told HuffPost in April that 27-hour shifts were the norm when he served as an engineer officer in both Iraq and Kuwait. Lt. Col. Ingrid Lim, the lead sleep expert at the office of the Army Surgeon General said in the same article that sleep can be problematic for soldiers. "Whenever fighting happens, sleep is the first thing to go," he said.
A 2015 Army report found that 10 percent of active duty Army soldiers have a diagnosed sleep disorder ― and almost half have a "clinically significant sleep problem." Fatigue contributed to 628 Army accidents and 32 soldier deaths between 2011 and 2014, according to the study.
A 2006 report cited "acute and cumulative fatigue, circadian disruptions and sleep inertia" all as factors that contributed to the near crash of a 247-foot U.S. Air Force C-5 Galaxy cargo aircraft as it attempted a remote island landing.
"Analysis of the crew work/rest cycles and transmeridian travel confirmed that fatigue was one of the more significant human performance factors in this mishap," according to the Aviation, Space, and Environmental Medicine journal article.
General guidelines in Air Force medical policies suggest air personnel get seven to eight hours of sleep every 24 hours. The Air Force also requires a 12-hour off-duty shift before an airman goes on duty.
But Stavridis said there is still a culture that allows these standards to be pushed aside when needed and overridden in combat operations, and they're not always as rigorously enforced as they should be.
"Too often, commanders want to show their subordinates that they are somehow super-human," he wrote. "The leaders feel that saying they will lay down for an hour nap, or need six hours of sleep will undermine the confidence of their subordinates."
"We would never allow an intoxicated soldier in our formations. ... Why would we let a soldier in our formations with sleep deprivation?"
For Cordle, his own near miss drove him to find ways to avoid putting himself and his crews in those situations again.
"When you're the guy in charge, if you're tired, a lot of times there's nobody else to tell you what to do," he said. "You have to have your wits about you."
He's worked with a team of sleep researchers and naval operations experts to help create navy watch schedules that align sailors' natural circadian rhythms ― rather than schedules than those that go against our natural sleep-wake schedules. The team is working with the Naval Postgraduate School to help distribute more information about the sleep-optimized schedules for other Navy officers to use.
"Everything takes time, but I see the conversations happening," he said. "And having folks like Adm. Stavridis talk about it is very encouraging. I think a lot of the senior leaders are talking about it."
The Army began rolling out a new force-wide wellness campaign in 2013 called the Performance Triad. The science-based program provides soldiers and their families resources to optimize three pillars of good health: nutrition, exercise and sleep.
Lt. Gen. Patricia Horoho, the Army's surgeon general, said sleep patterns may be the most challenging behavior to change, but she's committed to it.
"This is a culture change that we need to make," she told Federal News Radio. "It's going to take a while to get away from the idea that sleep is something we can give up, and start critically asking ourselves whether it's worth the health consequences."
"We would never allow an intoxicated soldier in our formations," she added. "Why would we let a soldier in our formations with sleep deprivation?"
Sarah DiGiulio is The Huffington Post's sleep reporter. You can contact her at sarah.digiulio@huffingtonpost.com.
Before You Go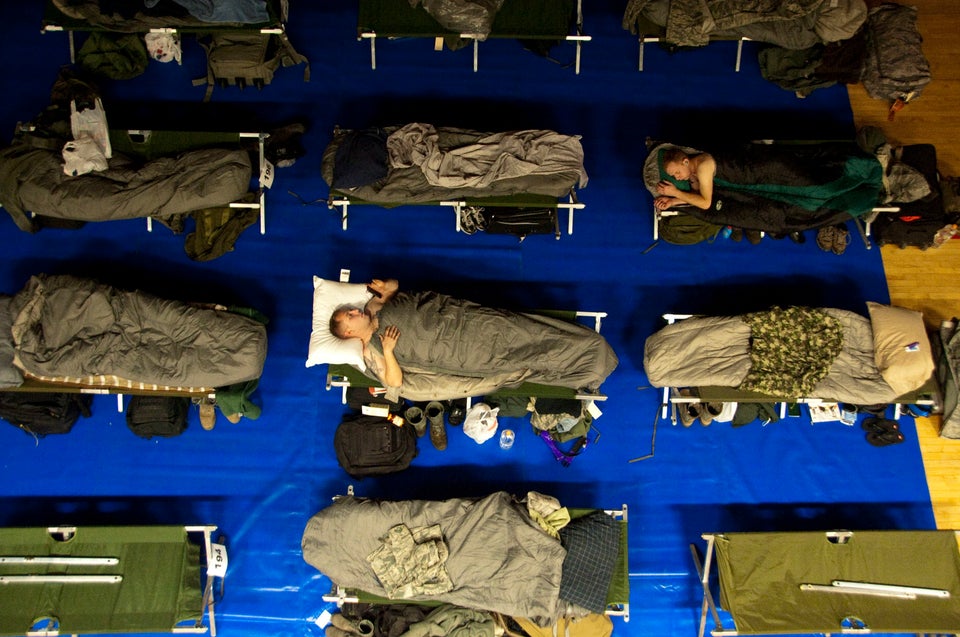 The U.S. Military Sleeps