The U.S. military launched its first direct assault on the Syrian government on Thursday.

The strike was retaliation for the chemical weapons attack allegedly carried out by the Syrian government against an opposition-held area on Tuesday.

American allies have expressed support for the U.S. strike, while Syria and Russia have condemned the action as an "aggression."
The U.S. military launched its first direct attack at the Syrian government on Thursday, marking an escalation of American involvement in the country's six-year civil war and increasing tensions with Russia, a key Syrian ally.
President Donald Trump said that the strike was retaliation for a brutal chemical weapons attack in the opposition-held town of Khan Sheikhoun on Tuesday, allegedly carried out by Syrian President Bashar Assad's regime. At least 70 civilians were killed in the chemical attack on Khan Sheikhoun.
"Assad choked out the lives of helpless men, women and children," Trump said Thursday at his Mar-a-Lago resort in Florida while announcing the missile strike. "Even beautiful babies were cruelly murdered at this very barbaric attack. No child of God should ever suffer such horror."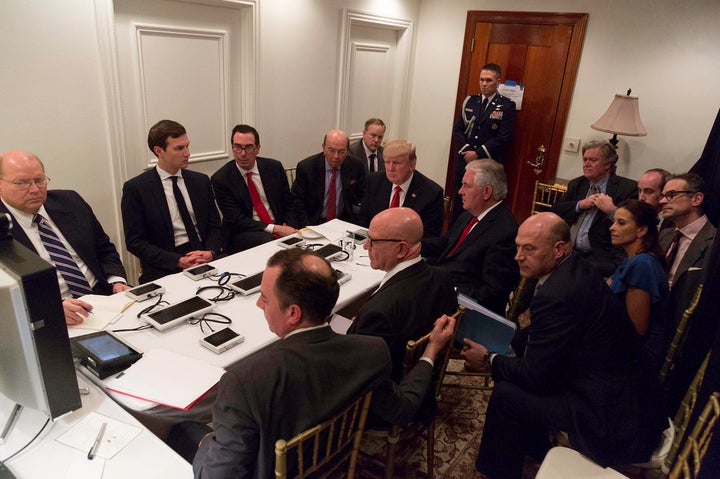 Both U.S. officials and allies have indicated that the action was a "one-off" and not an indication of a major policy shift, but the unilateral strike against the Assad regime will undoubtedly strain the already tense relationship between the U.S. and Russia. Moscow has supported Syria both politically and militarily for years and launched an air campaign to support Assad in September 2015.
On Friday, the AP reported that Pentagon officials are looking into whether Russia was involved in the chemical attack.
The Syrian military claimed that the U.S. strike killed at least seven people and caused extensive damage. However, Reuters reported later Friday that warplanes were able to take off from the air base, indicating the runways weren't seriously damaged:
Assad condemned the action as "reckless" and "irresponsible," and said that it only "increased Syria's resolve" to fight back against opposition groups.
Russia on Friday criticized the U.S. strike as "an act of aggression" and indicated it would help the Syrian military strengthen its air defenses in response.
While U.S. Secretary of State Rex Tillerson said the military did not coordinate with Russian President Vladimir Putin prior to Thursday's strike, a Pentagon spokesperson did say Russian forces were notified in advance of the strike using an established "deconfliction line." Russia agreed to continue communication over the channel in the wake of the strike, despite earlier reports that it would cut off the hotline.
"President Putin views the U.S. strikes on Syria as aggression against a sovereign state in violation of the norms of international law and on a made-up up pretext," a Kremlin spokesperson said in a statement. "This step by Washington will inflict major damage on U.S.-Russia ties."
Just hours after the U.S. attack, a warplane bombarded the opposition-held town where Tuesday's chemical attack occurred, activists said. It wasn't immediately clear if the plane belonged to Syria or to Russia, or whether there were any casualties as a result.
After two days of deliberation, Trump authorized the military to launch 59 cruise missiles at the Shayrat Air Base in Syria. The Tomahawk Land Attack Missiles were launched at 8:40 p.m. EDT Thursday from destroyers in the eastern Mediterranean Sea, allowing the U.S. to strike targets without putting piloted aircraft in danger in Syrian airspace. The missiles targeted aircraft, hardened aircraft shelters, petroleum and logistical storage, ammunition supply bunkers, air defense systems, and radar, Davis said. "Initial indications are that this strike has severely damaged or destroyed Syrian aircraft and support infrastructure and equipment ... reducing the Syrian government's ability to deliver chemical weapons."
Rep. Adam Schiff (D-Calif.) told MSNBC, "There are no current plans for additional strikes." Schiff, ranking member of the House Intelligence Committee, was briefed Thursday night by Director of National Intelligence Dan Coats.
While the Syrian government has denied responsibility for this week's chemical attack, Tillerson said Thursday the Trump administration had "no doubt" that the regime controlled by Assad was behind it. When asked by The New York Times if the U.S. would support efforts to remove Assad from power, Tillerson said "those steps are underway" ― a stark departure from the administration's previous position.
Trump, meanwhile, said Thursday that "something should happen" in response to the attack, but he did not explicitly call for Assad's removal.
"I think what Assad did is terrible," Trump told reporters earlier this week. "I think what happened in Syria is a disgrace to humanity, and he's there, and I guess he's running things, so something should happen."
Trump's decision to intervene militarily in Syria is a stark departure from his campaign promise to work with Russia, Assad's main backer, to fight the Islamic State and negotiate an end to the civil war in Syria. Although the Assad regime has been accused of carrying out several chemical weapons attacks throughout the war, Trump previously described the dictator as an unsavory but stable ruler. Photos of the victims of the most recent attack, including many children, appeared to alter Trump's position on the U.S. role in the conflict.
It is not clear what ― if any ― legal authority Trump is claiming to strike the Assad regime. The U.S. has claimed authority to bomb ISIS in Syria under the 2001 Authorization for the Use of Military Force by claiming that ISIS is an offshoot of al Qaeda. But there is no war authorization from Congress that could be interpreted to allow military action against the Syrian government, nor can the U.S. claim it is defending itself. When former President Barack Obama considered a similar retaliatory strike against the Assad regime in 2013, he made it clear he would first seek approval from Congress.
While Trump staunchly opposed intervention in Syria before he became president, and has tried to bar Syrian refugees from entering the U.S. since taking office, the president appeared to reverse course this week.
"Years of previous attempts at changing Assad's behavior have all failed and failed dramatically," Trump said Thursday. "As a result, the refugee crisis continues to deepen and the region continues to destabilize, threatening the United States and its allies." The president did not indicate whether he would adjust his stance on banning Syrian refugees.
Since the start of the conflict in March 2011, more than 207,000 civilians have died in the fighting, including 24,000 children. A sarin gas attack by the Syrian army on the Damascus suburb of Eastern Ghouta in 2013 left more than 1,000 people dead, and human rights organizations have documented several smaller chemical attack since then.
U.S. policy in Syria has for years primarily focused on attacking the self-described Islamic State (also called ISIS) and offering military support to Kurdish militias that are taking territory away from the extremist group. Hundreds of U.S. troops are currently in Syria to support an upcoming advance on the ISIS-held city of Raqqa. Last month, The Washington Post reported that the U.S. would deploy up to 1,000 more troops in northern Syria.
Prior to the attack, the Trump White House said it would not focus on removing Assad from power. But the use of chemical weapons against civilians shifted Trump's attitude on U.S. policy, the president said Wednesday.
"That attack on children yesterday had a big impact on me. Big impact. That was a horrible, horrible thing," he said Wednesday. "And I've been watching it and seeing it, and it doesn't get any worse than that. And I have that flexibility, and it's very, very possible, and I will tell you, it's already happened, that my attitude toward Syria and Assad has changed very much."
A spokesman from the Syrian National Coalition of opposition fighters said it hopes the U.S. will continue strikes against the Assad regime, Reuters reported.
Given the rapid reversal of the Trump administration's policy this week, it is not clear what direction it will take going forward. After the strikes, Tillerson offered a confusing statement on the future of U.S. policy: "I would not in any way attempt to extrapolate that to a change in our policy or posture relative to our military activities in Syria today. There has been no change in that status."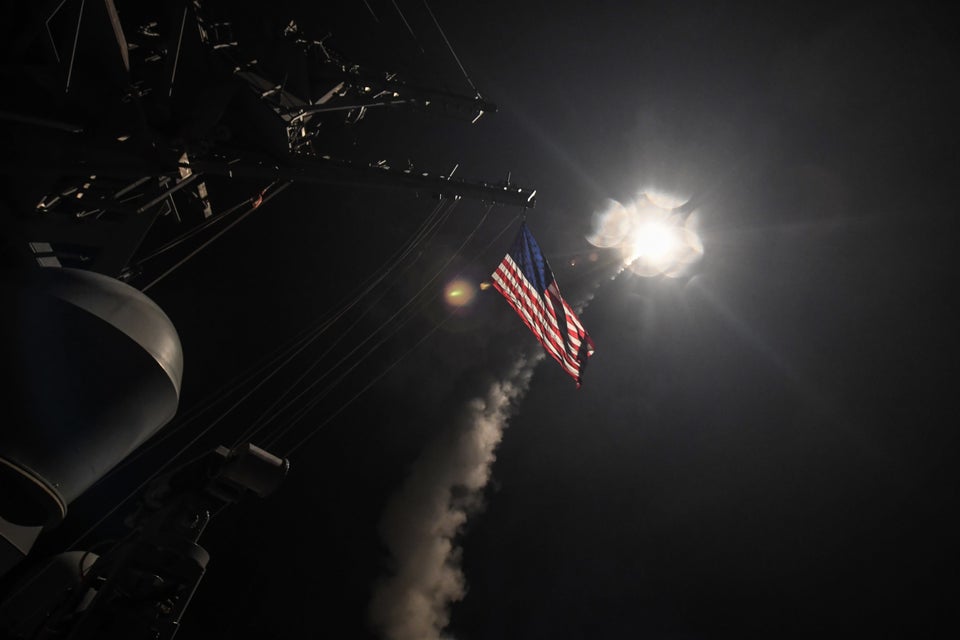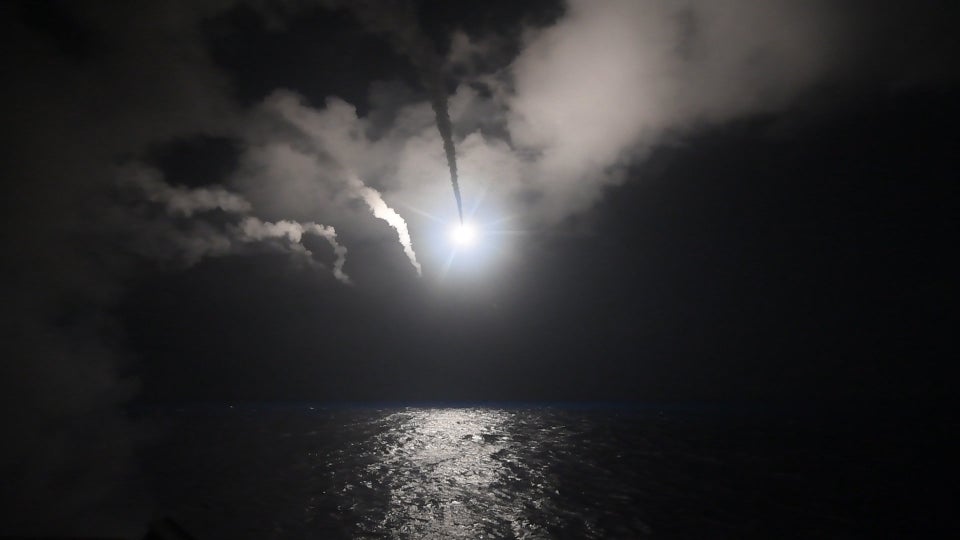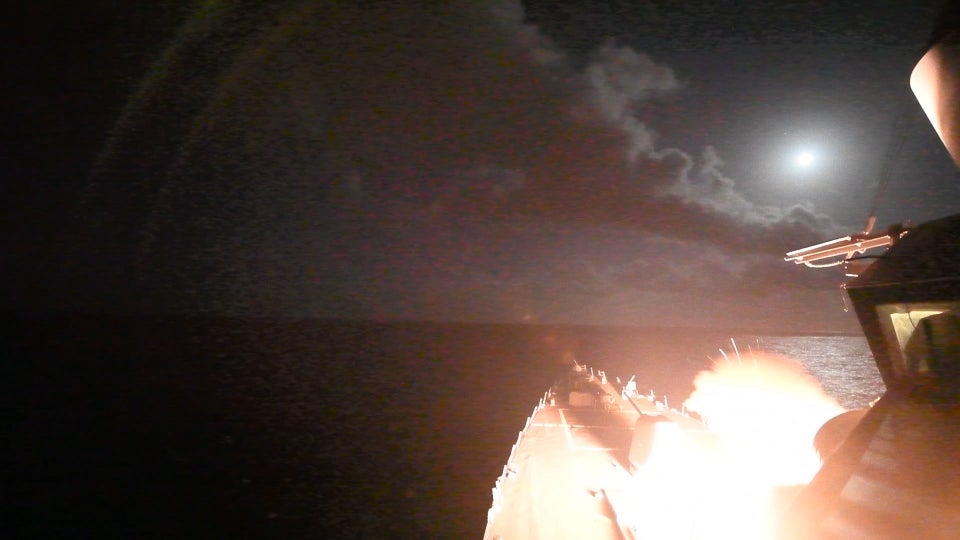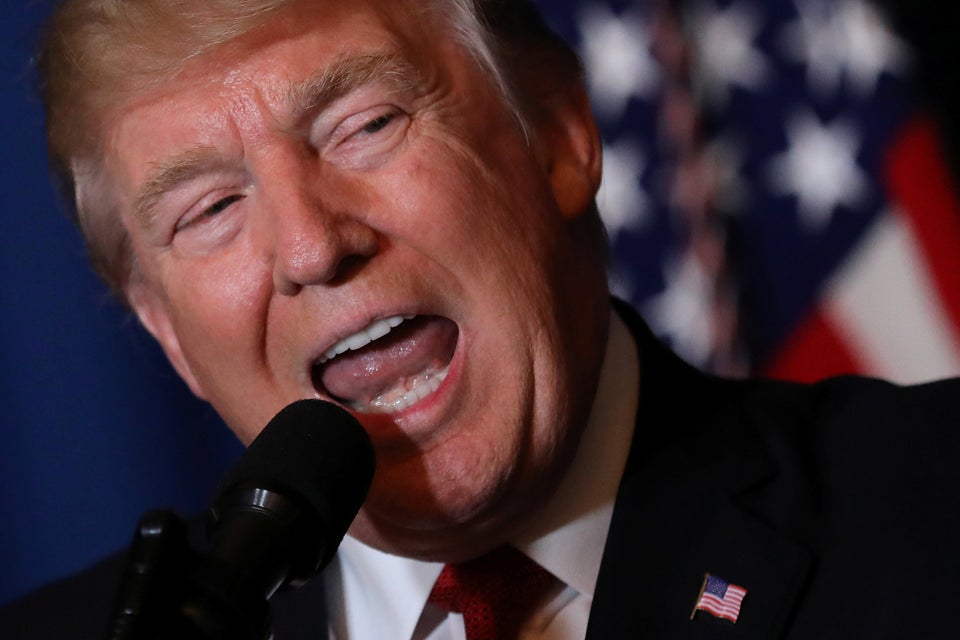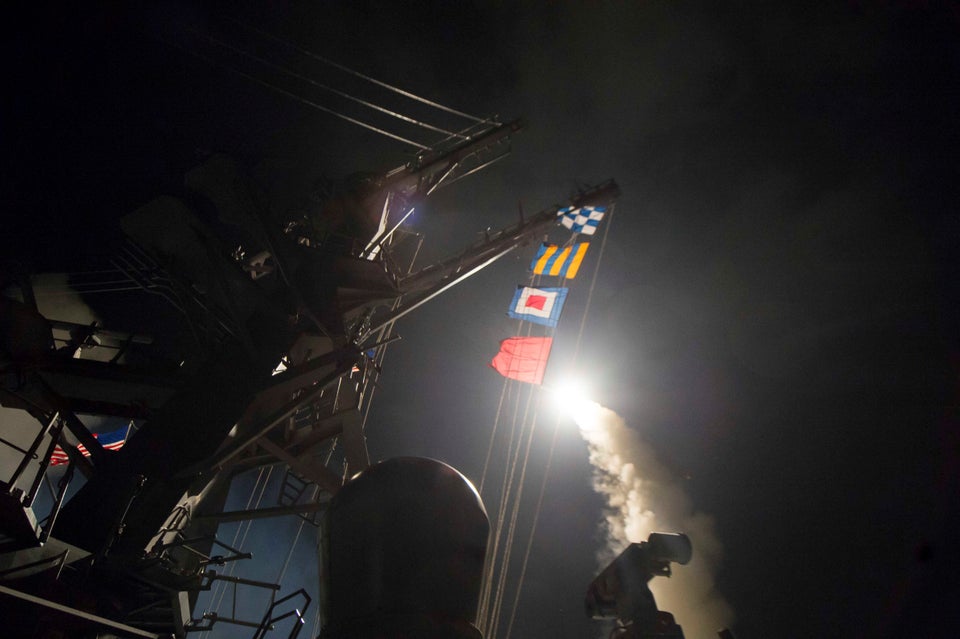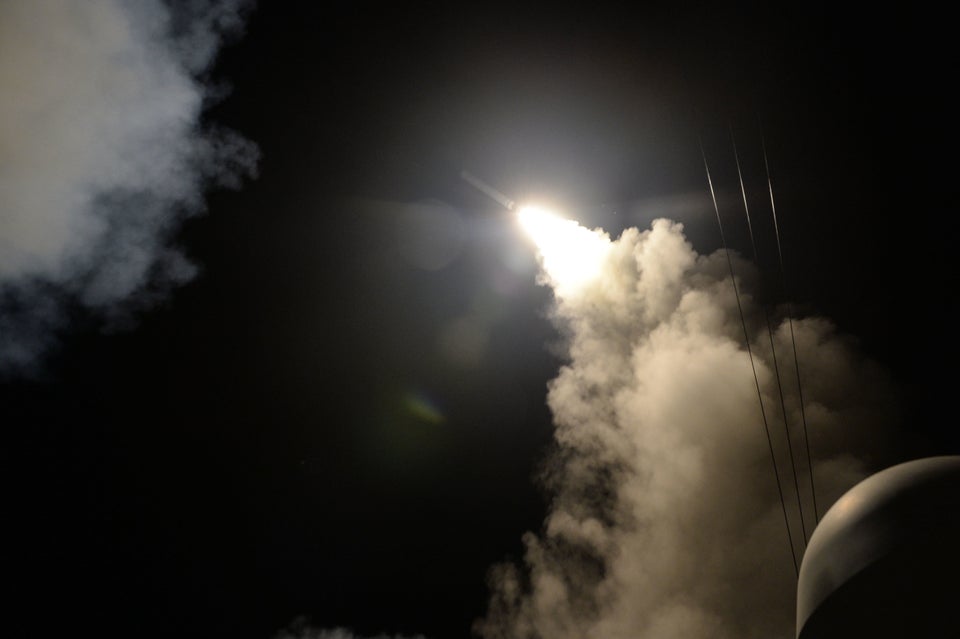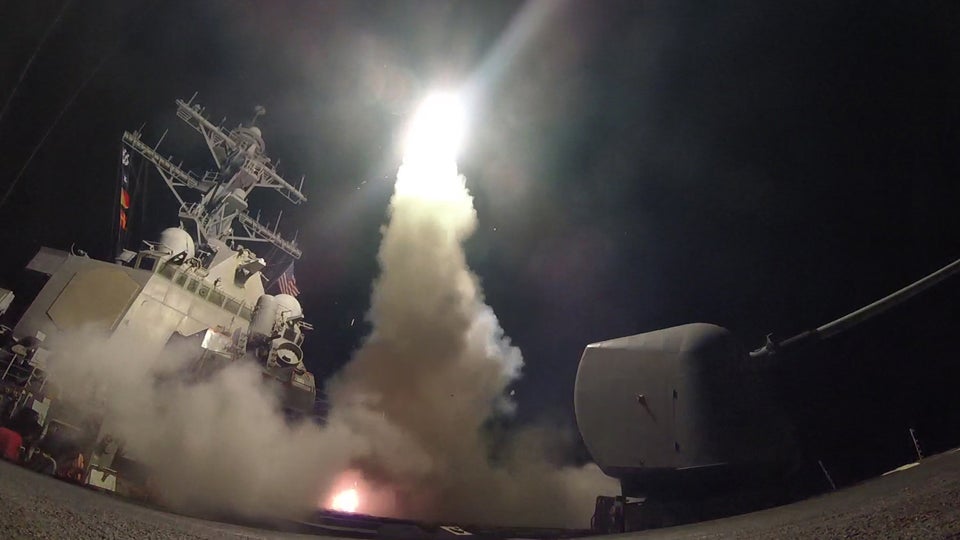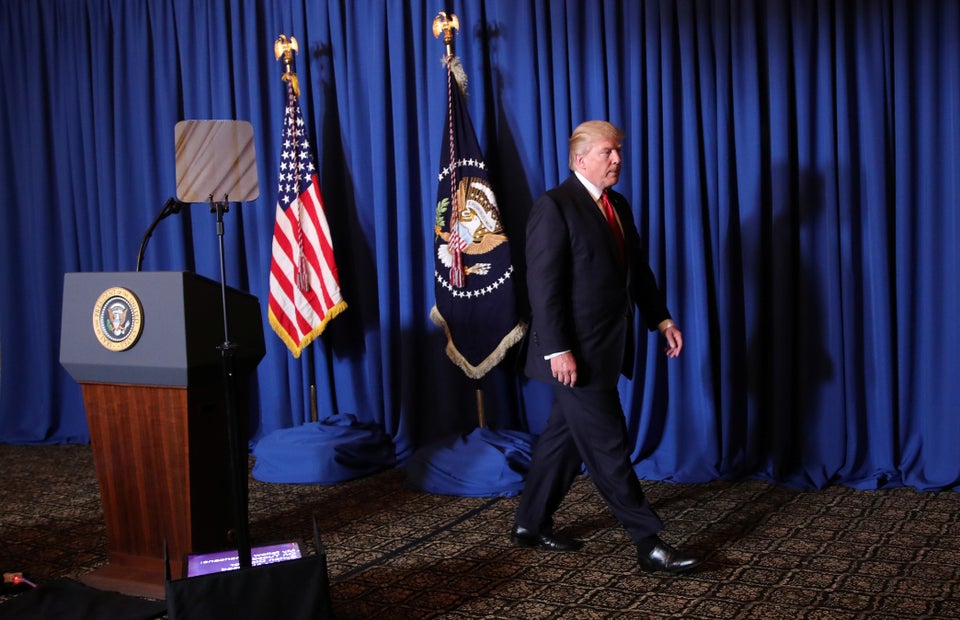 Before You Go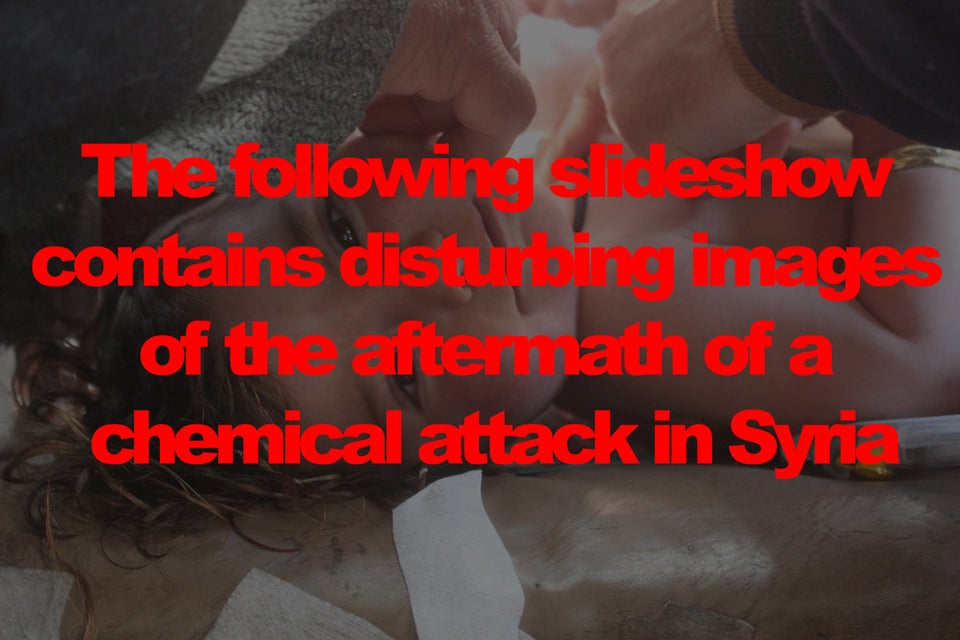 Dozens Dead After Gas Attack In Rebel-Held Syrian Town
Popular in the Community