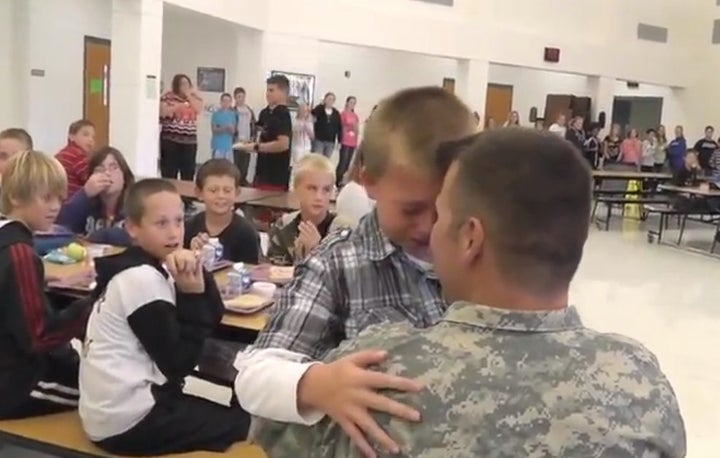 Most young kids wouldn't be thrilled about their parents dropping unexpectedly by at school. But one elementary student was moved to tears by his dad's surprise visit.
Specialist Matthew Peters from Owensville, Mo., popped into the cafeteria of Washington West Elementary School to give his son, Blake, a long overdue hug. Peters had been deployed in Kuwait and Iraq for a year and hadn't seen his son since February.
To bolster the surprise, Peters had told Blake on the phone that he'd be home 10 days later than when he actually showed up.
Blake hugged his dad tightly, dissolving into tears, while his classmates clapped and cheered.
Popular in the Community