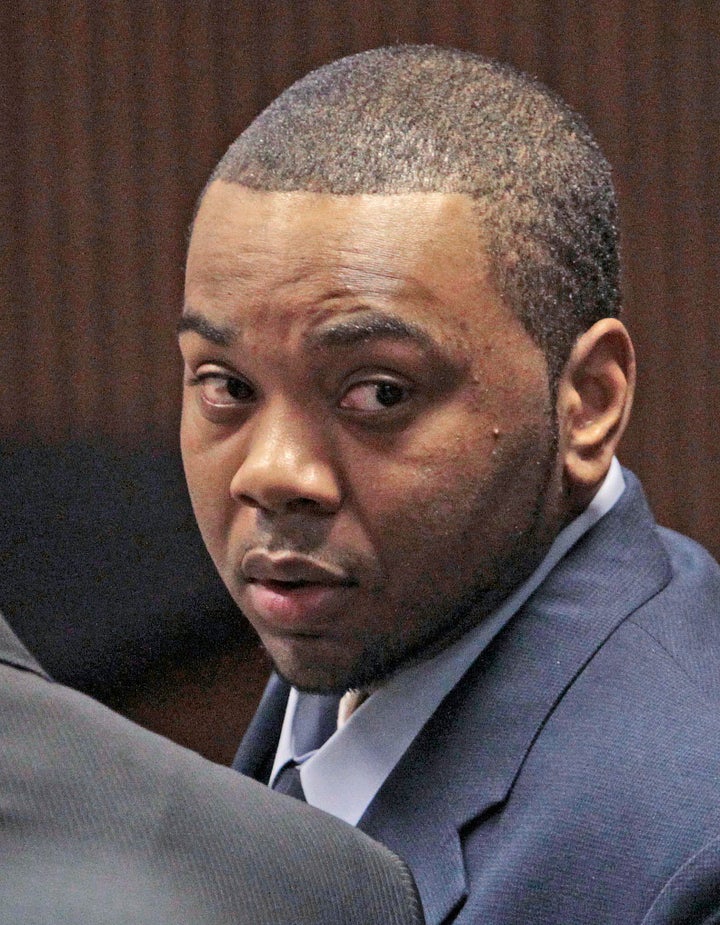 In the Vietnam War, Larry Webster was a medal-winning hero who survived two tours of duty that left him addicted to drugs and alcohol and suffering from post-traumatic stress disorder.
Flash forward to 1983, and Webster was on trial as a homeless drifter who, along with several transients, fatally stabbed another man 25 times to steal his car near Sacramento, California.
The judge and jury heard all about the ghastly details of the crime, but very little about Webster's traumatic duty in Vietnam and his impoverished childhood in an abusive home. Perhaps it's not a surprise that he was sentenced to death.
After 30 years on death row, Webster, who'd been awarded a Bronze Star for bravery, caught a break. A federal judge vacated his death sentence, agreeing that his original attorney was ineffective for not presenting evidence about Webster's troubled upbringing and harrowing military service during the trial's sentencing phase. Webster is now serving life without parole.
"Had this evidence been presented, the jury would have understood exactly what Larry went through and how it was psychologically devastating, whether it was called PTSD or not," said James Thomson, Webster's current attorney."I was stunned that defense counsel failed to present the wealth of information available. Larry was a war hero."
Compared with some military veterans facing capital punishment, Webster was lucky. A new report, released the day before Veterans Day by the Death Penalty Information Center, estimates there are 300 vets among the roughly 3,000 inmates on death row in the U.S. An exact count was impossible because not all states record whether inmates served in the armed forces.
"The government wants to take their lives, but maybe it's partly responsible for what happened to them," said Richard Dieter, executive director of the Death Penalty Information Center. "There's almost a direct connection between the illness and the crime. That's not an excuse, but it's even more of a factor to consider."
 The normal human fight-or-flight response has been scrambled in people with post-traumatic stress disorder. Something as simple as the sound of a car backfiring or a helicopter overhead can push a vet with PTSD into a charged state with adrenaline flooding their systems, said UCLA psychiatrist Bruce Kagan, who has worked with veterans for 30 years. In a small minority of cases, people with PTSD can lash out violently.
"The fight-or-flight response gets put on a hair trigger. Instead of it happening when there's something scary in your environment, it could be caused by something neutral," said Kagan. "Veterans [with PTSD] become more hyper-alert and hyper-vigilant sometimes to the point of paranoia, and it can reach psychotic proportions in a very small proportion of veterans."
There were 364,894 vets receiving treatment for PTSD through the Department of Veterans Affairs earlier this year. Rates of PTSD among troops who fought in Iraq and Afghanistan range from 11 percent to 20 percent, according to VA data. For Gulf War vets, about 12 percent have it in a given year. An estimate says 30 percent of Vietnam vets have PTSD at some point in their lives.
Clearly, only a very small number wind up accused of a capital crime.
The case of Courtney Lockhart shows what some people like Dieter say is the criminal justice system's unfair treatment of veterans with PTSD.
Lockhart spent 16 months in Ramadi, Iraq, where he witnessed many fellow soldiers get killed. In his brigade, 64 soldiers died. Lockhart returned home with PTSD.
In 2008, he carjacked and murdered an Auburn University freshman. A jury convicted him in 2010 and unanimously recommended life without parole. But the judge overrode the jury's decision and sentenced Lockhart to be executed.  (Alabama, Delaware and Florida are the only states that permit judges to override a jury's recommended sentence, according to NPR.)
Circuit Court Judge Jacob Walker declined to answer questions about Lockhart's sentence.
"With all we know in this day and age about combat trauma, that we would still be putting veterans to death is unbelievable," said Brock Hunter, a Minnesota lawyer who works with the Veterans Defense Project. "Their service should be taken into account."
Some of the vets on death row were sentenced  decades ago, at a time when PTSD was not well understood or discussed. The Supreme Court offered some hope to them in 2009, when it reviewed the conviction of George Porter, a decorated Korean War veteran with PTSD.
Porter had been on death row for the 1986 drunken shootings of his ex-girlfriend and her boyfriend in Florida. The Supreme Court justices unanimously threw out his sentence, faulting his defense for not investigating Porter's military record and finding evidence of battle-induced psychological trauma.
The intellectually disabled and insane are ineligible for the death penalty, but PTSD is a mental illness. The Porter ruling signaled that jurors ought to hear that a defendant has PTSD before deciding a sentence.
Even with greater awareness about traumatic military experiences, it appears some authorities are impervious to appeals for mercy for vets. Since 1976, when the Supreme Court reinstated the death penalty, governors have granted clemency to inmates 280 times. Not one ever mentioned a vet's service or injuries as a factor in sparing an inmate, Dieter found.
Younger veterans appear to be more open to admitting that combat left them psychologically wounded, even if they're physically fine, according to Ross Meglathery, director of VetsFirst, an organization that directs troops to medical care and other services. The military leadership also encourages vets to seek mental health care. But Meglathery, a Marine, was concerned about about linking military service to criminal behavior years later.
"There are people who have PTSD and they need a lot of help," he said, "but the military isn't a gateway to crime."
CORRECTION: VetsFirst Director Ross Meglathery's last name was misspelled in an earlier version of this article. We regret the mistake. 
Calling all HuffPost superfans!
Sign up for membership to become a founding member and help shape HuffPost's next chapter