Cereal is a cheap, satisfying breakfast option. But some mornings are just too hurried to sit down to a bowl. Luckily, that's no longer a requirement for this breakfast staple because you can turn your morning serving into a popsicle and grab it with you on the go. Seriously.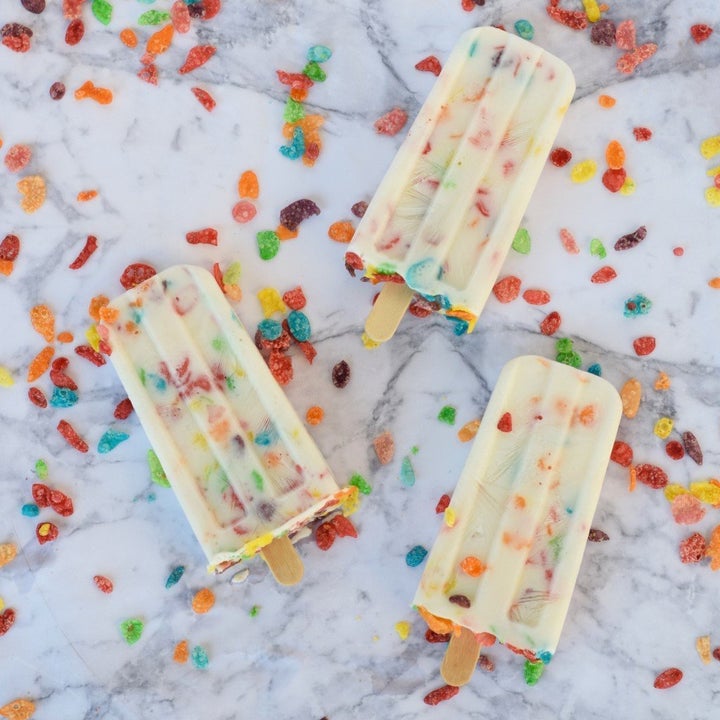 Milk and cereal popsicles have changed the breakfast game.
We're partial to the recipe food blogger Public Lives, Secret Recipes made with Fruity Pebbles -- there's yogurt mixed in too, if you're worried about nutrition -- but you can make these with any of your favorite cereals. Grape-Nuts would be a good choice -- a play on the New England classic ice cream flavor. Granola would be a healthy option. And really, any kids cereal will be a hit.