The milk industry is in crisis.
Dairy farmers, milk processors and grocery chains are fretting as fewer and fewer Americans drink milk, the Wall Street Journal reports. Falling consumer perception of milk's nutritional value, the gain in popularity of other "health" drinks and a rising retail price of the long-touted staple are fueling the decline.
U.S. milk consumption has fallen almost 30 percent since 1975. However, now the pace of the decline is speeding up up. According to USDA data cited by the Journal, milk consumption declined 3.3 percent in 2012 from 2011--the biggest drop since 1975. The industry "is coming to recognize this as a crisis," the CEO of Dairy Management Inc., a farmer-funded trade group tells the WSJ.
This isn't the first time the milk industry has fretted over lagging sales. In 1993, the California Milk Processor Board launched the 'got milk?' campaign with a marketing budget of $23 million per year, putting milk in the same category as the largest auto, beer and pharmaceutical brands, according to a study by the Advertising Educational Foundation.
The Got Milk? ad campaign followed the "Milk Does a Body Good" campaign, run by the California Milk Advisory Board, which lauded milk as a key way to maintain one's health, the study reports.
Skeptics have also taken to the big screen to investigate milk's health benefits: A 2008 documentary entitled, "Got the Facts on Milk?" questions long-held assumptions about milk's qualities. In the trailer, serious-looking experts attack these assumptions and the millions of dollars spent on advertising.
LOOK: Our favorite got milk? ads from the '90s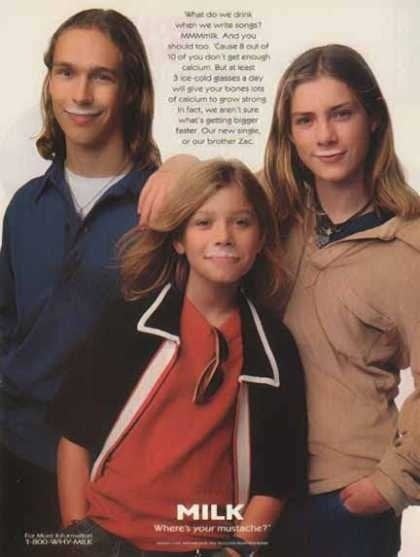 got milk? Ads From The 90s