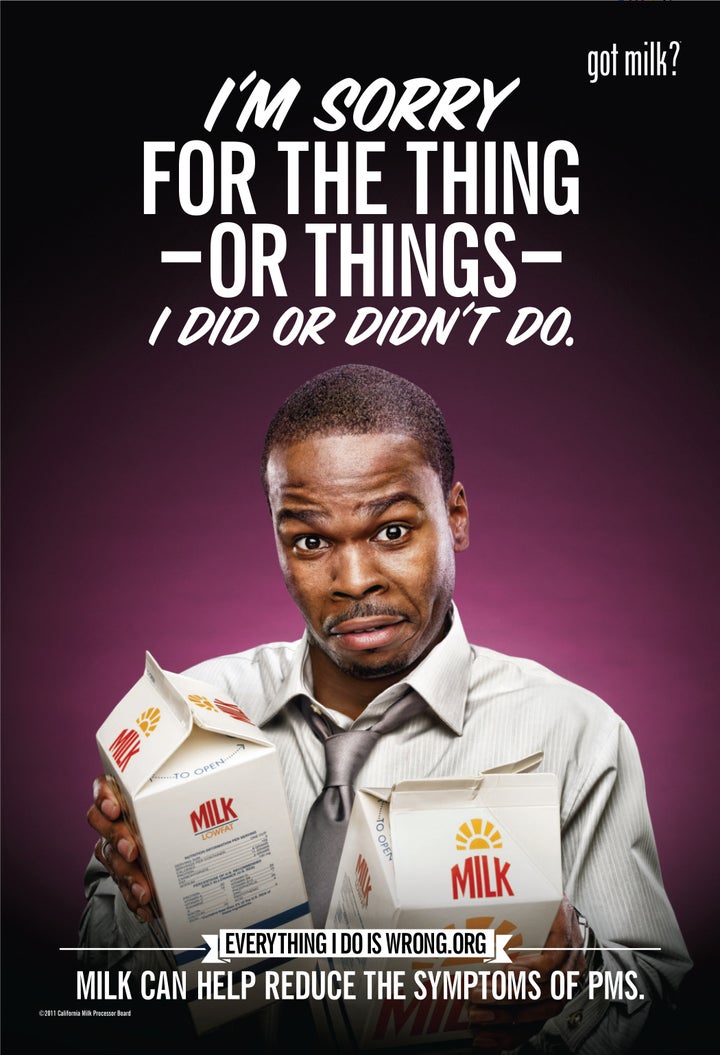 SACRAMENTO, Calif. -- The dairy group that created the "Got Milk?" campaign is back with a new marketing strategy that already is generating plenty of buzz.
The California Milk Processor Board is encouraging men to buy more milk for their wives and girlfriends, which the campaign says will help them fend off the symptoms of premenstrual syndrome.
However, the statewide campaign launched this week entitled "Everything I Do Is Wrong" was drawing criticism online for ads saying men are the real PMS sufferers as their wives and girlfriends behave strangely every month.
The campaign's website has a color-coded "current global PMS level," a "video apology enhancer" and a "mistake verification system" wrapped around pictures of puzzled men.
The board's executive director, Steve James, says the Internet, radio and billboard campaign is meant to encourage open conversations between men and women about an awkward subject.
"It was certainly not meant to be offensive. None of the humor is aimed at women. The humor is aimed at how clueless men are in dealing with emotional situations," James said Tuesday. "All of the humor is built around men's cluelessness."
Through the end of August, billboard ads will appear throughout California showing confused men holding cartons of milk accompanied by tag lines such as "I'm sorry I listened to what you said and NOT what you meant," or "I apologize for not reading between the RIGHT lines."
A group of men waved signs with those messages at a rally in Hollywood on Tuesday as part of the promotional campaign, which organizers say will include skits and "PMS-themed comedy shows."
The campaign is based on studies that have found a link between calcium intake and fewer PMS symptoms.
It cites a 2005 study published in the Archives of Internal Medicine that found calcium improved PMS symptoms in more than 1,000 women. The study received some funding from GlaxoSmithKline, which manufactures calcium supplements.
The board also refers to a 1999 study published in the Journal of the American College of Nutrition that found calcium could relieve symptoms such as irritability, depression, anxiety, social withdrawal, headache and cramps. Its author also served as a consultant to and had financial ties with the drug maker.
Sheri Zidenberg-Cherr, chairwoman of the University of California, Davis Department of Nutrition, said she was not aware of any studies that showed calcium could improve the effects of premenstrual syndrome, although the FDA recommends daily consumption.
"I'm not familiar with research supporting that relationship at this time," said Zidenberg-Cherr.
The board has had success in highlighting the link between calcium and PMS before, said James, the executive director. That included a 30-second TV ad in 2005 called "Milk to the Rescue," which featured men stocking up on gallons of milk.
James said even his wife was skeptical about the campaign, but she laughed at many of the jokes on the website.
"It is awkward and it is provocative, but once you let the humor in and you start talking about it, we hope it'll be a healthy thing for couples," he said.
California is the nation's leading milk provider, producing 21 percent of all milk sold in the United States in 2010. Sales of milk in the state have fluctuated only slightly annually from 2006 through 2010, according to the U.S. Department of Agriculture.
The Milk Processor Board is funded through contributions from California dairy processors and is overseen by the state Department of Food and Agriculture.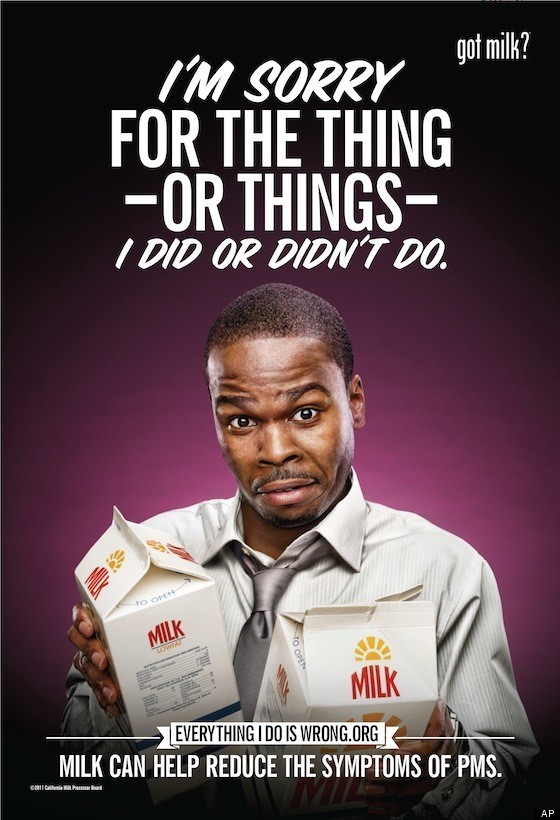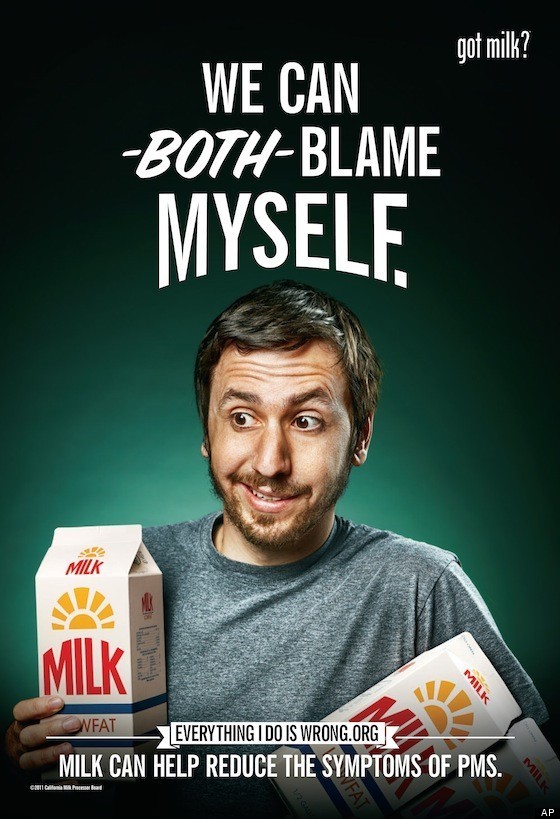 Popular in the Community