You might soon be able to drink your coffee and eat its packaging, too.
Researchers are in the process of developing a biodegradable, edible packaging product made from milk proteins that they hope can replace plastic wrapping on foods like cheese, single serve beverage pods and more.
At a news briefing Monday during a meeting of the American Chemical Society, research chemical engineer Laetitia M. Bonnaillie of the U.S. Department of Agriculture explained the casein-based film could be on the shelves within three years. And according to the ACS, it's actually up to 500 times better than plastic at keeping oxygen from wrapped food.
Bonnaillie noted that casein, a protein readily available in the U.S. due an excess in milk production, already lends its sturdy properties to products like glue, plastic and more.
The innovative packaging concept is good for the environment, provides added protein ― should the consumer choose to eat it ― and cuts down on milk waste.
But what's more? It has the ability to solve one of the world's worst problems: soggy cereal.
Yep, that's right. Bonnaillie explained that the same protein mixture, when sprayed on cereal, can coat each piece with a milk-resistant shield. It would work much the same way sugary material does to help cereal maintain its crunch, but even better.
Bonnaillie said that during one of their tests, the casein kept cereal "much crunchier than the regular sugary coating, so you will have extra protein in your cereal and it will also stay crunchy longer."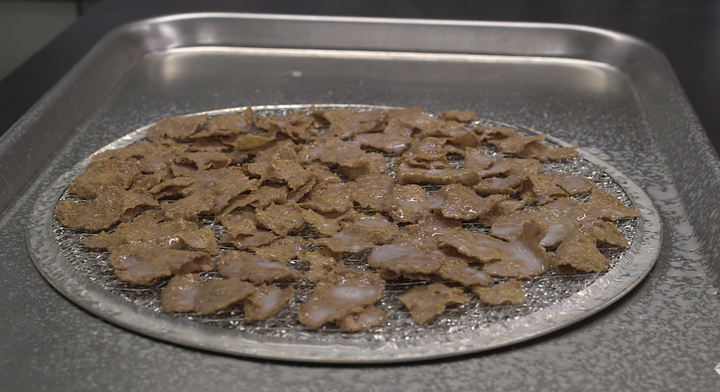 Bonnaillie said the edible milk-based wrappers will still have to be used inside separate packaging to shield it from outside elements, but can no doubt cut down on plastic packaging waste.
Learn more about the product below, and watch a demo on a single serving coffee pod that dissolved completely in hot water:
Related
Before You Go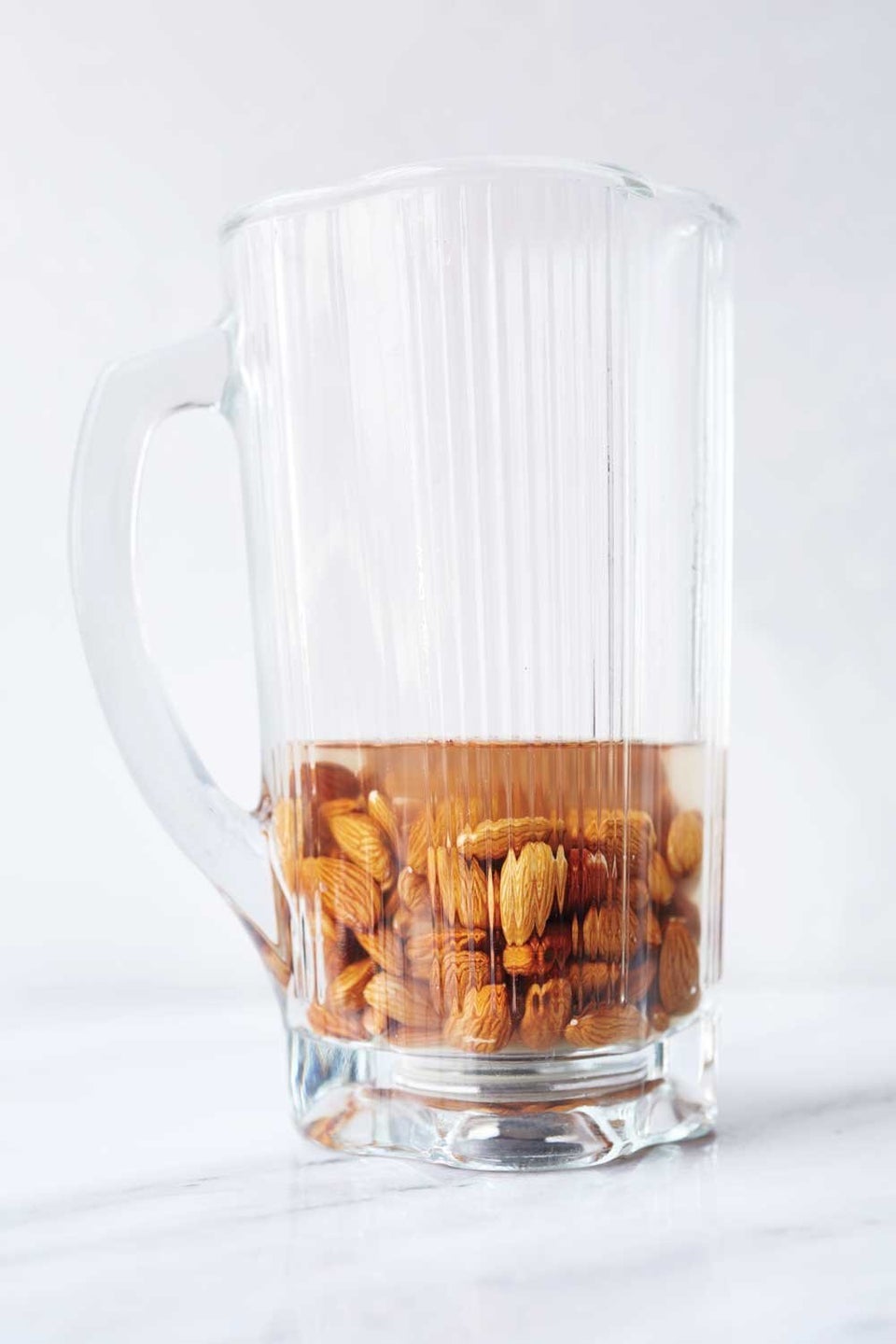 How To Make Almond Milk