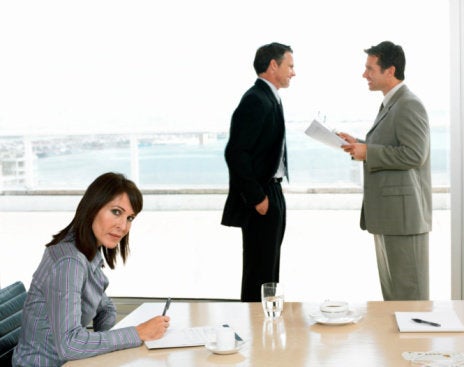 Today Milken Institute's Global Conference was launched in Los Angeles bringing together over 3,000 of the world's brightest minds in business, finance, policy, education, health, energy and philanthropy for prestigious two day event off educational lectures, panels and interviews on various topics affecting our world today.
I had the privilege of interviewing three visionary women entrepreneurs that have made tremendous contributions in their fields. These, like the visionary women in my book Pioneers of the Possible: Celebrating Visionary Women of the World (Assouline) have learned valuable lessons about success that we can all benefit from. Here I've compiled a short list of the lessons learned from these powerhouses... but first, let me introduce my panelists...
Georgette Moschbacher is the CEO and president of Borghese, a worldwide cosmetic company, who has now partnered with the Costco brand Kirkland retailing nationwide. She is also the author of two books Feminine Force and It Takes Money Honey.
Linda Rottenberg is the CEO and co-founder of Endeavor -- she has pioneered the field of high-impact entrepreneurship, the global phenomenon of using high-growth business to transform economies. Endeavor entrepreneurs have created 150,000 high-value jobs and generate annual revenues of 5 billion. She has been named one of "America's Best Leaders" by U.S. News & World Report and one of 100 "Innovators for the 21st Century" by Time magazine.
Leila Valez is the co-founder and CEO of Beleza Natural, a chain of Brazilian beauty institutes and provider of hair-care products which is taking Brazil by storm... Her institutes to serve up to 1,000 clients per day and women have been known to stand in line for over 4 hours for treatments... The company boosts an impressive yearly revenue growth 30% and Leila Valez is an Endeavor Entrepreneur. She was recently listed in Voce SA magazine as one of its "Entrepreneurs of New Brazil." In 2007 she was recognized as one of Brazil's most influential women. She is also the co-author of the book Success Stories From the Small and Medium Enterprises.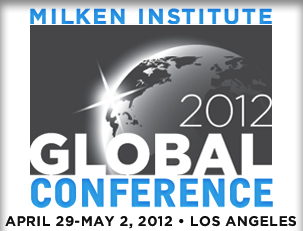 1) Believe That Anything Is Possible
Both Leila and Georgette came from very humble backgrounds. Georgette was raised as the eldest of four children, and lost her father at tender age of seven. From that point forward she was raised my her mother and lived at the edge of poverty. Leila Valez grew up in the falevas of Brazil and at one point worked at a McDonald's. It is impressive that these women were able to build such formidable companies considering their backgrounds. Both attribute a portion of their success the fact that early on they were taught to believe in themselves and that it was possible to achieve even the biggest of dreams. Georgette mentioned how her mother had instilled this belief in her early on, and how it paved the way for perseverance towards her goals.
Linda Rottenberg said that having a big vision is very important in entrepreneurship. It's better to have a vision that is giant sized than one that is too small. The BIGNESS of the vision often attracts other like-minded individuals who can see into the possibilities, and therefore this type of thinking attracts opportunities for growth.
3) Always Develop a Strategy, Measure Your Goals, and Readjust
Along with thinking big, it is important to have strategy and plan. Georgette shared about the importance of being able to measure results and use them to grow and adapt as you move forward in your plans. A real strategy is a living breathing document or game plan , it is something both directional yet flexible, and gives life and captures the vision of your organization. A good strategy adapts to real needs and is able to seize new opportunities as they become available.
4) Don't Let the Word "No" Discourage You From Moving Forward -- Keep Knocking
Leila Valez said she learned early on not to take "No" personally. The other panelists agreed. Linda's early success was due to her tenacity and knack for not letting "no" discourage her from pressing forward. Sometimes "no" is the best news one can hear -- it offers closure. It protects entrepreneurs from creating partnerships with dissimilar goals and expectations, and leaves room for the right person or organization to say "Yes," and to fulfill their important role. Georgette Mosbacher mentioned that this is true for fundraising for philanthropic causes as well as is for venture capital. The lesson to be learned is to keep knocking on doors until the right door opens before you, and not to be discouraged by hearing "no."
5) Hire the Best and the Brightest
This is very important in building a company. A good team is essential to having success. Georgette spoke about the importance of having or being a part of the right team. Human capital is the cornerstone of successful companies that last -- a statement that all three panelists agreed on.
6) Mentorship and Building a Network of Supportive People
Another common theme in the panel was mentorship. Leila spoke about how difficult it was for her to find the right mentors -- and how this is something that endeavor does very well. Having a good mentor can help direct our efforts in the right way and gives us the necessary support and networks that are needed in building companies. However, Georgette noted poignantly that sometimes we find ourselves alone with no one there to mentor us -- and that's okay too. In that situation if you can't find a good mentor, sometimes, you need to be your own role model and "mentor yourself".
Interviewing these pioneering women in their various fields was both tremendously fun and enlightening. Women today are not only changing the world in homes and communities, but in business, politics, and philanthropy, on a global scale. Each one of us has the power to transform the world.
Related
Popular in the Community