SAINT-ALEXIS, Quebec ― Dairy farmer Pascal Thuot's cows wander freely in a huge indoor pen. Gone are the days of restraints and enclosures at his farm in Quebec's Lanaudière region. Milking is done automatically, without human intervention. When cows feel the need to empty their udders, they form a line in front of one of the farmer's milking robots. When a cow enters the small stall, a computer recognizes it by an electronic chip on its collar and can tell whether the cow has been milked within the past few hours.
Thuot decided to modernize his farm in 2014. He built a cowshed without stalls and equipped it with two milking robots. This investment of over C$1.5 million ($1.17 million), which he financed through loans, collects milk from his 110 cows.
Thuot's farm has four other robotic devices to lighten the milk producer's physical workload: two feed systems to drop food onto the ground for the cows, a machine that pushes silage along the center aisle, so that cows always have food, and a milk bar for feeding calves.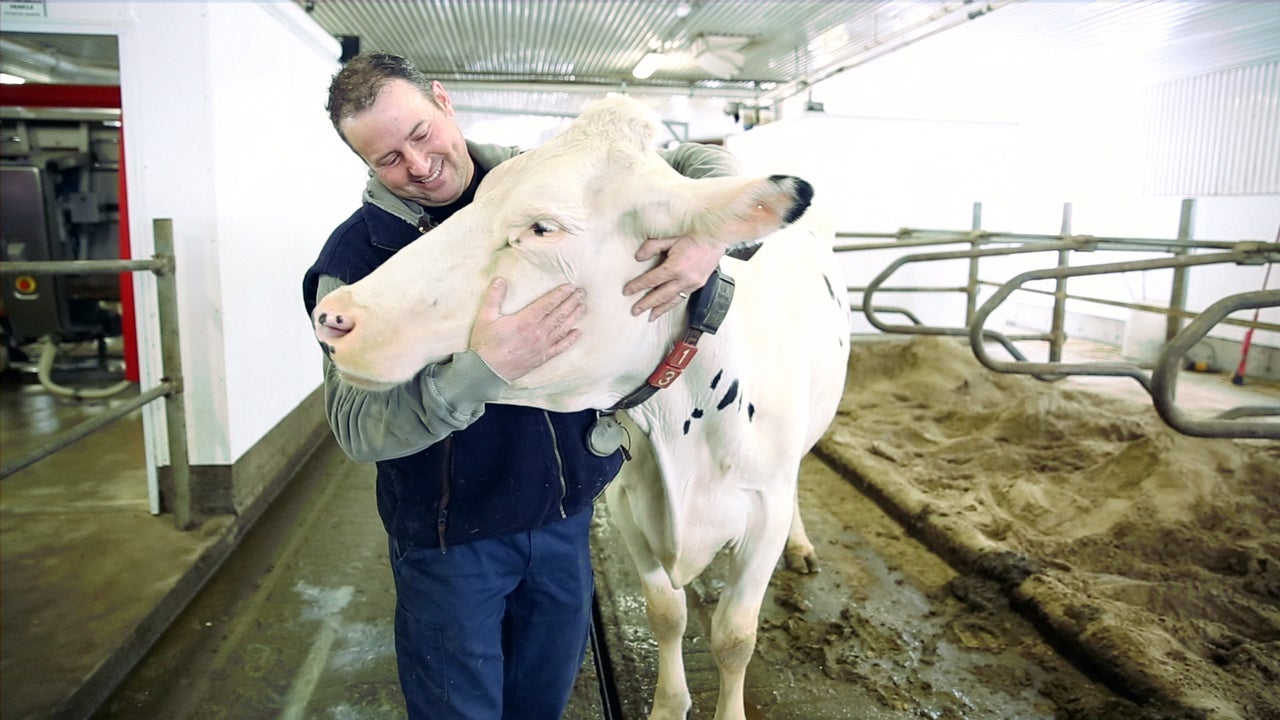 "Since 2010, the [automation] trend has taken off," says Gervais Bisson, an expert in dairy production and milking robots at Valacta, a Quebec-based organization that collects and analyzes dairy farming data across eastern Canada. On average, 150 farms a year are moving to milking robots, he adds.
Dairy farms dominate agriculture in Quebec. According to the Les Producteurs de Lait du Québec, the province's milk producers' union, there are over 5,300 dairy farms across Quebec, more than any other province in Canada.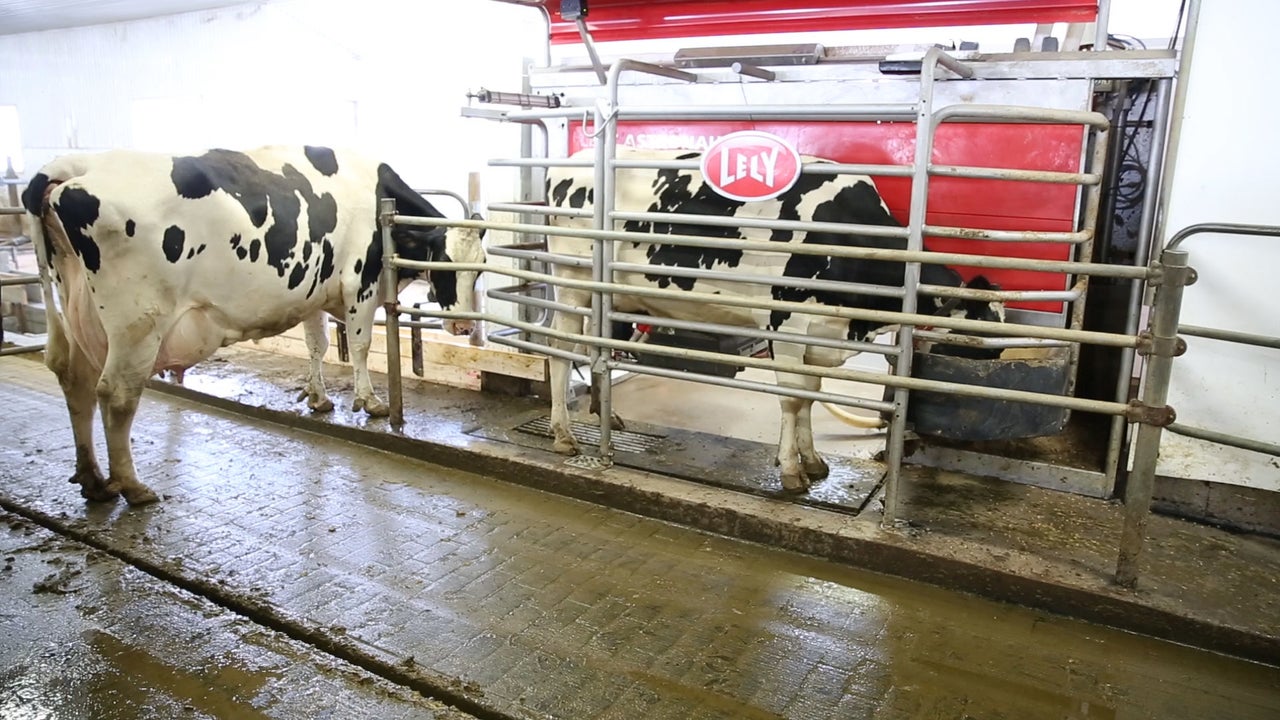 But the sector is in decline. The group's survey of dairy farmers in Quebec found that over the last decade, 23.8 percent of dairy farms had ceased production. Part of the reason, especially for smaller farms, is farmers retiring with no one to take their place.
Automation, say farmers like Thuot and experts, could help reverse the trend. In contrast to other industries, where workers are being displaced by automation, robots can help aging farmers continue to work and can encourage younger people to pursue careers in the industry.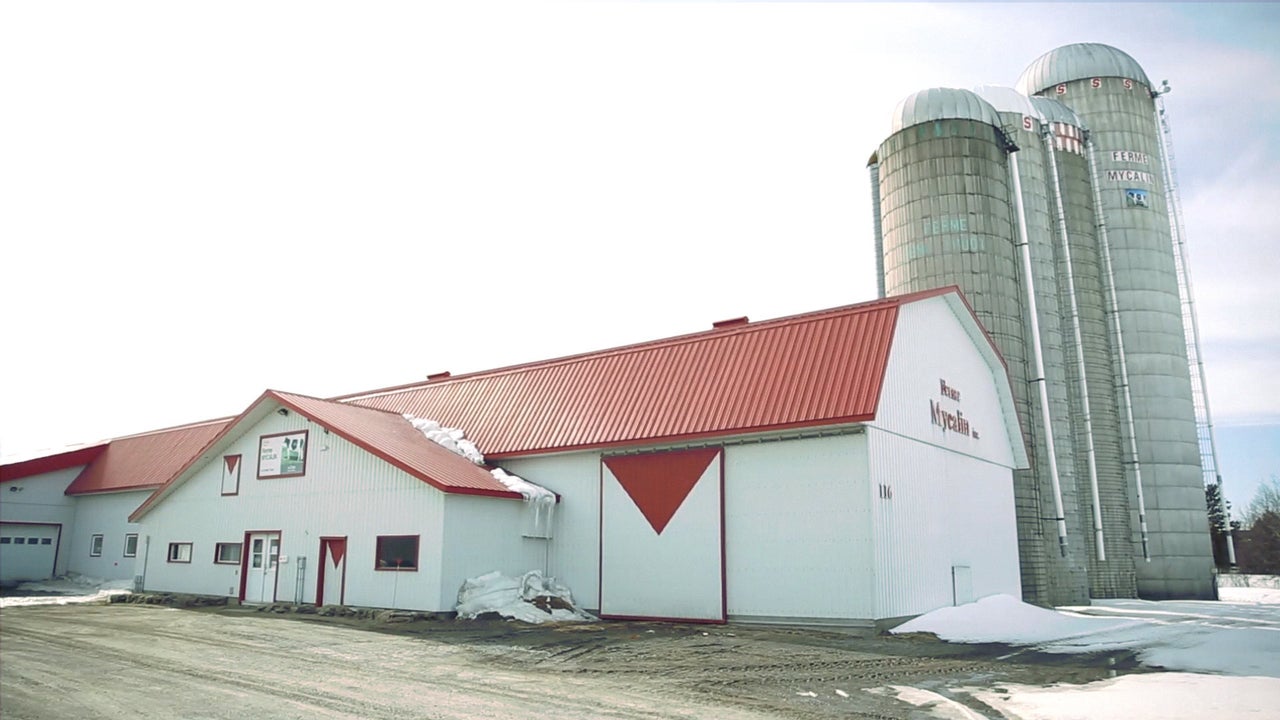 The history of agriculture is a history of families. Farms pass from one generation to the next. In recent decades, however, farm families have been having fewer children, notes Robert Ouellette, employment coordinator at Agricarrières, an organization that promotes careers in farming. And those children often choose careers outside farming. There is a need to attract people outside rural areas to work on farms, he says, and technology can help spark young people's interest in agriculture.
For a start, technology can allow farmers to have more conventional working hours. Before robotic milking systems, producers had to milk their animals each morning around 5 a.m., and each evening until about 7 p.m. Now, milking robots can take care of the chore.
"This brings quality of life to my employees. Their schedules are more flexible than before," says Thuot. "These are schedules like anyone else's, from 8 to 5. We look after the animals better, instead of doing a routine chore that's always the same. I now have people wanting to come and work here, which didn't happen before."
The robotic milking systems also have brought changes to the overall management of the farm. Before, dairy farmers had to monitor the cows daily and manually record their health information. Now, the milking robots automatically record data, such as the amount of milk produced, as well as the cow's temperature, weight, and udder health. They relay this data to the farmer's smartphone.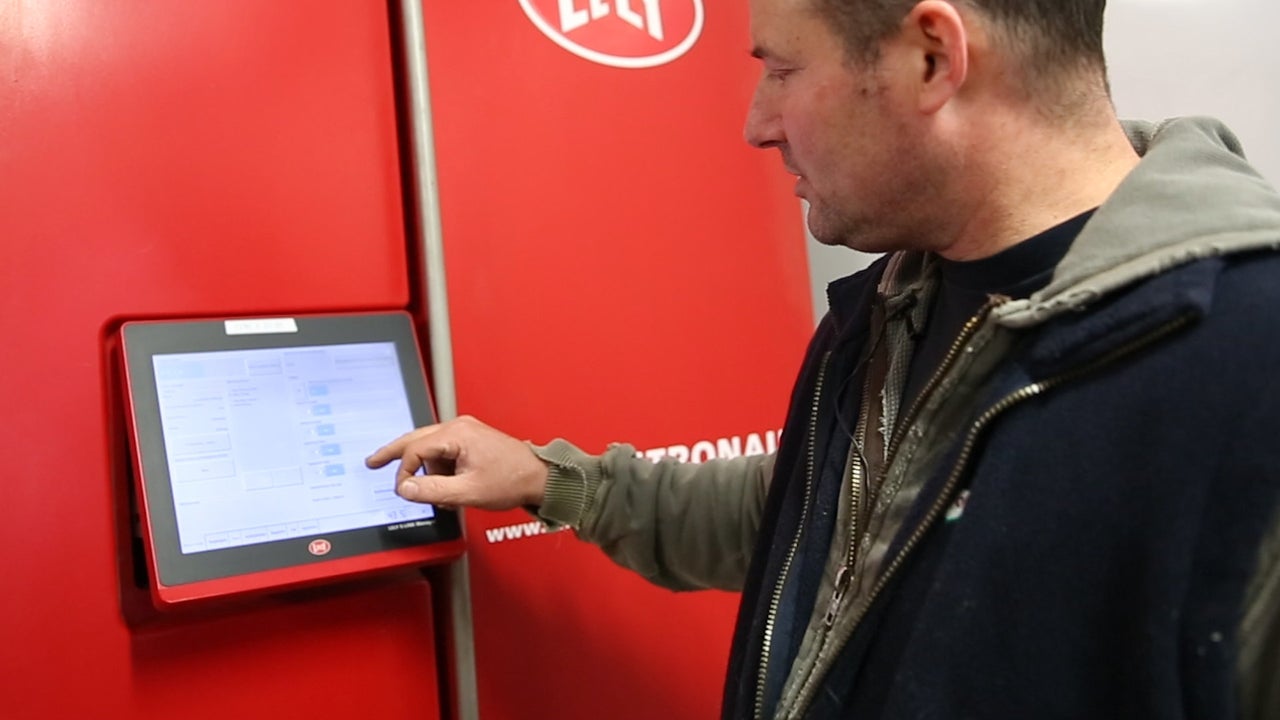 "This information gives producers advance notice about the health of the herd," says Bisson. He adds: "This allows farmers to take action earlier, should a health problem arise. As a result, the animals' health is improved, veterinary costs are reduced, and reproduction is facilitated."
Milking robots also have allowed farms to milk cows three times per day, instead of twice, increasing the milk yield per animal. Since building a new barn with robotic milking systems, Thuot says his herd's milk production has improved about 50 percent.
"Milking cows in enclosures would take up to six hours a day," the farmer says. "Those six hours I no longer have to spend there. I can use them to manage my herd and take care of my animals."
Robotic milking systems can help older farmers, who would like to continue working despite health problems from years of physical labor, which often affect their knees, backs, and elbows. For younger producers who may have been daunted by the physical demands of farming, a labor-saving robot system can encourage them to continue the family farm, according to Bisson.
One obstacle to this robot revolution, however, may be a shortage of workers at companies that install, maintain and repair robotic milking systems. The work requires knowledge of plumbing, mechanics, electricity, and computers, in addition to physical fitness (the machines are heavy). Qualified people are hard to find, says Dominique Jatton, a manager at Technico-Lait Coaticook, a milking equipment dealership in Quebec. "Right now, everybody is building, everybody is making plans. We and the farms need the same workers. This led to a shortage. There is competition."
Thuot's son plans to take over the farm, thanks to the improvements his father made in 2014. "Obviously, young people are used to computers," Thuot says. "They also want quality of life, like everyone their age. We were willing to work hard, because we loved the work and it was the way things were done in those days. I worked less than my parents and my child will work differently than me. This will help a lot with leaving the business to the next generation."
For more content and to be part of the "This New World" community, follow our Facebook page.

HuffPost's "This New World" series is funded by Partners for a New Economy and the Kendeda Fund. All content is editorially independent, with no influence or input from the foundations. If you have an idea of tip for the editorial series, send an email to thisnewworld@huffpost.com
Popular in the Community