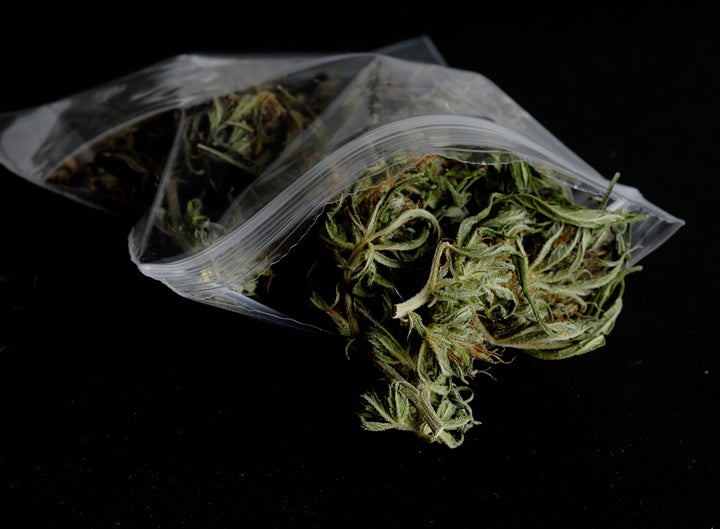 The son of LA's former fire chief Millage Peaks was in federal court yesterday to face bribery charges, according to the Los Angeles Times.
Millage Peaks Jr., 23, admitted to the FBI that he paid TSA officer Dianna Perez approximately $6,000 to help him pass the LAX security check point with 10-15 pounds of marijuana on Sunday. The plot was foiled when an American Airlines baggage handler recognized the powerful scent coming from his luggage and alerted the authorities. Both Peaks and Perez were arrested that evening, and both now face bribery charges that could land them in federal prison for 15 years.
According to a statement released by the FBI, Peaks bought $38,000 worth of marijuana in San Francisco on Saturday, drove down to LAX the next day, and planned to smuggle it all to Boston's Logan Airport -- with the help of Perez, who has been working as a TSA officer for more than seven years.
Peaks admitted to planning similar operations with Perez at least nine times before, paying her $500 per bag for a total of about $6,000. KTLA notes that Perez claims to have been paid only $3,000 in total.
The Los Angeles Times reveals incriminating text messages from the past year that were exchanged between Peaks and Perez:
Text messages from cellphones Peaks turned over to the FBI show he sent a number of text messages to Perez. In a message dated Oct. 7, he wrote: "He made it coo. Thanx soo much. U have no clue how clutch u r. Without u none of this would b possible….Ill have ur 700 Monday maybe earlier."

In another, dated Sept. 30, he wrote: "500$ tom night. Good looks."
Peaks' arrest is a black eye for his family, who are well known as public officials in Los Angeles. His father, Millage Peaks, used to be the Los Angeles Fire Chief until earlier this year. His sister is an officer with the LAX police department, notes KTLA, and both maintain that they had no prior knowledge of the drug smuggling operation.
Related
Popular in the Community