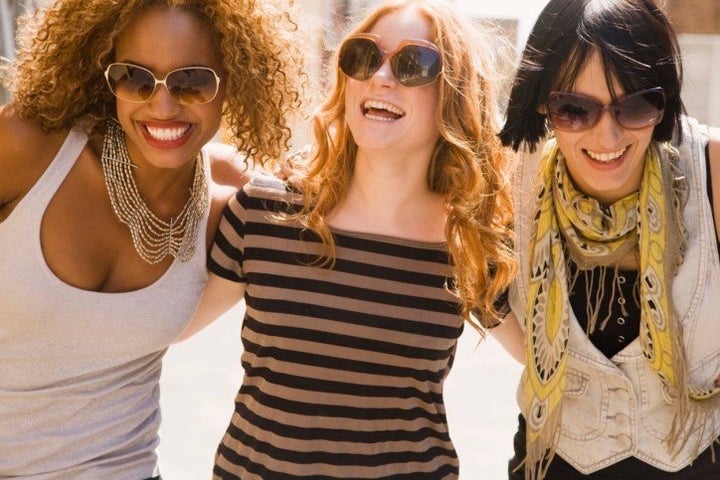 In that vein, today's topic is that much-discussed Generation Y, also known as the Millennial Generation, young adults, under-30s or just "Gen Y." Gen Y is defined loosely by those people born between 1982 and 1991, which makes them (roughly) between the ages of 18 and 30.
About six months ago, The New York Times Magazine broke a feature story about the "new 20-somethings" who seem to be taking forever to grow up -- delaying marriage, changing careers several times, failing to achieve economic independence and other milestones of adulthood. Ever since then, there's been a lot of interest in this age group, both in what's driving their delayed adulthood and what else we know about this demographic.
Here are five new facts about Generation Y:
Living at home longer may not be so bad. While one might be inclined at first blush to condemn Gen Y for failing to get its act together sooner, two new studies suggest that there may be advantages to delayed adulthood. One, from the University of Minnesota, argues that parental assistance in early adulthood actually promotes progress toward autonomy and self-reliance. The researchers found that while almost half of the young adults in their sample received either money for living expenses or lived with their parents (or both) in their mid-20s, only 10 to 15 percent received financial or housing help when in their early 30s. Moreover, as young adult children took on adult roles, such as earning higher incomes or forming families, parental support began to taper, regardless of age. Two sociologists from Oregon State additionally found that living at home longer may also foster closer bonds with one's parents.
Millennials care more about parenting than getting married. A 2010 Pew Research survey found that 52 percent of Millennials say being a good parent is "one of the most important things" in life, while just 30 percent say the same about having a successful marriage. In other words, there is a 22 percentage point difference in the way Millennials value parenthood over marriage. When this same question was posed to 18- to 29-year-olds in 1997, the gap was just seven percentage points. Wow. Pew Research surveys also find that Millennials are less likely than adults aged 30 and older to say that a child needs a home with both a father and mother to grow up happily, and that single parenthood and unmarried couple parenthood are bad for society. Given that we also know that young men are lagging behind young women vis-à-vis jobs, income and graduate degrees, these attitudinal shifts may make a lot of sense. If these smarter, higher-earning young ladies want a kid, they may need to do it on their own.
Gen Y is isolationist. The Brookings Institution recently surveyed more than 1,000 young leaders about their views on foreign policy. Among the more striking findings was how solidly isolationist this group was in its foreign policy leanings. A full 58 percent of young leaders say that America is "too involved in global affairs" and should focus more on issues at home rather than things like building a stronger military or reducing poverty in the rest of the world. I found these results to be particularly fascinating in light of a recent study by the University of Michigan Institute for Social Research, which found that college students today are 40 percent less empathetic than they were in 1979. According to the findings, today's students are generally less likely to describe themselves as "soft-hearted" or to have "tender, concerned feelings" for others. They are more likely, meanwhile, to admit that "other people's misfortunes" usually don't disturb them. In other words, while this is far the most connected generation vis-à-vis technology and the like, all that connectedness doesn't seem to be translating to genuine concern for the world and one another.
Generation Y is changing its workplace priorities. While the initial take on Gen Y was that it was coddled, lazy and work-averse, that may turn out to be wrong. It's true that 40 percent of 18- to 29-year-olds either lack a job or underemployed. But according to an article in The Miami Herald, those who are working seem to be embracing a new, more humble and realistic attitude towards work, one fueled by the hard reality of the recession. In today's harsh new economic climate, Millennials realize that they can't make the demands for raises, promotions, time off and training that they might once have done only a few years back. Nor are they reaching for the brass ring; they're happy to do their best, wherever they are on the corporate ladder, and recognize that it may take a while to reach the top. This sea change is consistent with a recent article in The New York Times noting that Millennials are embracing different kinds of careers these days, often "doing good" in the public sector (where the jobs are) rather than trying to score high-paying, high-powered jobs in the corporate sector.
Gen Y is more confident and optimistic. Another Pew Study, this one released last year, found that 18- to 29-year-olds remain optimistic, despite a job-killing recession, two wars and the threat of terrorism. In light of all the negative publicity around this generation, I, for one, was quite happy to hear this
Related