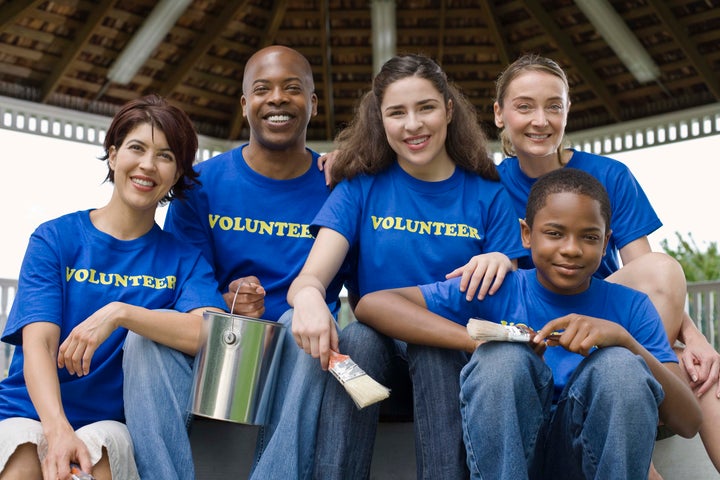 UPDATE: Voting Closed Nov. 24, 2012, 12 a.m. EST. Winners announced Nov. 27, 2012.

This fall, The Huffington Post and the Heartfelt Foundation teamed up to launch the IGNITEgood Millennial Impact Challenge, a nationwide search for ideas to make the world better through service. And we couldn't have been happier with the response. From D.C. to Washington State, more than 200 social innovators under the age of 30 answered the call and submitted their ideas for action.

Our selection committee pored over the entries and selected five winners for the "Judges' Choice" award, each to receive $10,000. The selection committee also selected the 10 finalists for the "Readers' Choice" award. So now it's your turn to get involved (if you haven't already).

Beginning November 14, 2012, support your favorite start-up using our voting tool below (only one vote per IP address is counted). The five finalists that earn the most votes between now and November 27, 2012, will be named winners of the "Readers' Choice" award and each take home a $10,000 prize to help their community-focused projects scale-up nationwide.

So, what are you waiting for? Take a minute today to ignite some good in your community tomorrow.
Net Literacy
Daniel Kent, age 24, Carmel, IN
Net Literacy is a student-founded digital literacy nonprofit where students comprise 50% of the board of directors. Students bridge the intergenerational digital divide by helping senior citizens learn the skills to be engaged, empowered, and informed citizens in today's digital society. These teen volunteers use "straight talk" to teach thousands of younger elementary and middle school students how to use the Internet safely through in-school presentations and public service announcements. Net Literacy's social entrepreneurs have updated over 900 computer labs in schools, libraries, senior centers, community centers, youth organizations, and other nonprofits. While serving their communities and reducing the digital divide, these students learn valuable leadership, job, and life skills and have the opportunity to earn college scholarships. Since 2003, Net Literacy has increased computer access to 200,000 individuals, repurposed over 20,000 computers, and received awards from two American Presidents.
BOULD
Shane Gring, age 26, Denver, CO
BOULD is pioneering a tuition-based service-learning program that equips the next generation of building professionals with the experiences and tools to launch green careers,while simultaneously building affordable green homes for low-income families. BOULD is partnering with 1,500 Habitat for Humanity affiliates across the United States to transform their affordable-housing projects into green "learning laboratories." By 2015, BOULD will have trained more than 1,600 LEED-certified professionals, prepared to tackle the environmental challenges of today and tomorrow. They will also have assisted in the construction of 250 green-affordable homes that will save low-income families over $50,000 in reduced utility costs over a typical mortgage.
Educate Lanka Foundation
Manjula Dissanayake, age 30, Silver Spring, MD
Educate Lanka Foundation (Educate Lanka), founded in 2007, is a nonprofit that believes education is a fundamental human right. Educate Lanka empowers underprivileged students in Sri Lanka with education through a peer-to-peer micro-scholarship model, which features a technology platform to make giving back easier for philanthropists worldwide. It also provides community-level liaisons, who serve as mentors and monitor the progress of student participants. One hundred percent of sponsor funds are transferred directly to Educate Lanka students—the nonprofit aims to fund nearly 3,000 by 2015. Educate Lanka plans to replicate this successful model in other developing countries across the world starting next year.

La Poderosa Media
Alejandra Zambrano, age 26, Winona, MN
La Poderosa Media is a citizen-sector organization working to encourage empathy and collaboration in underserved communities through community-based visual-arts programs. At-risk youth are recruited to pursue media projects like short films, social documentaries or photo essays, which not only support creative expression, but also empowers them with them multimedia skills. Since 2006, La Poderosa Media has conducted 11 workshops in Latin America, including Panama, Argentina, the Dominican Republic, and Ecuador. The organization has provided more than 1,500 hours in class instruction and digital-media training; its 250 students have produced 15 short films and one historical documentary.
Watsi
Chase Adam, age 26, San Francisco, CA
Watsi is the first global crowdfunding platform for healthcare, enabling anyone to donate as little as $5 to directly fund medical treatments for people in need. Since its launch two months ago, Watsi has processed over 700 donations totaling more than $25,000 in life-changing medical care for 26 patients around the world. Watsi donors have fully funded treatment for a 9-year-old girl in Nepal with severe burns, an 18-year-old boy in Ethiopia with a heart defect, and a 52-year-old woman in Guatemala with cancer. Watsi's emphasis on social giving allows donors to volunteer, share stories, and track their impact online. In a world where one billion people cannot afford medical care Watsi is revolutionizing the way everyday people participate in the fight for global health.

Empower Women in Africa
Lori Schippers, age 26, Ashby, MA
This project fights poverty and gender inequity by bringing education and economic opportunity to girls and women in rural Africa. Instead of depending on international aid and donors to deliver change, the nonprofit partners with Peace Corps volunteers and local community leaders to help women become small-scale entrepreneurs who make and sell reusable cloth menstrual pads and conduct educational outreach to teach about the pads and puberty. Women earn an income producing cloth pads, and teen girls, who would previously have dropped out of school or missed class because of menstruation, earn the opportunity to afford women's-health products and earn an education. Pads are distributed through two partner schools and have reached more than 2,500 young women in Namibia, Uganda, Tanzania, South Sudan, Ethiopia, and Kenya.
Re-Nuble, Inc.
Tinia Pina, age 28, Lorton, VA
Re-Nuble is a social-impact start-up helping to turn other people's trash into community treasure. It develops organic-recycling facilities that source organic food waste from local businesses including restaurants, hotels and landscaping companies and transforms it into all-natural fertilizer and clean, renewable energy, which is then sold for local agribusiness, horticultural users, and utility companies. Re-Nuble is currently in operation in the D.C. metro area, but hopes to reach other Mid-Atlantic cities, including Baltimore and Philadelphia, within the next three years. Healthier food, fewer pollutants and cleaner communities fueled by renewable power—that's Re-Nuble's dream.

ENVenture
Aneri Patel, age 27, Raleigh, NC (working in India and Uganda)
ENVenture is tackling health, sanitation, and underemployment challenges in developing countries by supporting young entrepreneurs. ENVenture's fellowship and mentorship program offers young innovators business training in partnership with local community-based organizations to help them launch and operate sustainable businesses. Young entrepreneurs will create working supply chains in remote villages to market and sell thousands of safer, low-carbon products like solar lights, improved cookstoves, water filters, and energy-saving fuel briquettes.
Semilla Nueva
Curt Bowen, age 25, Boise, ID
Semilla Nueva is a nonprofit that helps rural communities, and Guatemalan farmers in particular, increase their incomes, gain economic independence, and protect their lands with technical assistance and collaborative agronomy. Semilla Nueva breaks cycles of poverty with a farmer-to-farmer solution. They then help village and local governments form their own education programs to continue teaching the community. The nonprofit trains community leaders—called promotores—to experiment with new growing technologies, track their findings and share their results to help farmers in the region cut costs, increase yields, and earn more income. Instead of breeding dependency with more aid, Semilla Nueva leaves communities empowered and on the road to independence.

Shining Hope
Jessica and Kennedy Odede, age 26 and age 28, New York, NY
Shining Hope for Communities (SHOFCO) champions gender equality and combats urban poverty by linking free education for girls to a set of holistic community services accessible to all. Founder Kennedy Odede was born and raised in the Kibera slum, where he dreamt of changing the lives of his mother, younger siblings, and community members. With 20 cents of savings, he bought a soccer ball and founded SHOFCO, which has since grown into the largest grassroots organization in the slum. SHOFCO's innovative approach is a comprehensive solution to the challenges of urban poverty and will reach over 36,000 residents this year through girls education, healthcare, clean water, gender violence eradication and support, and economic empowerment. SHOFCO's impact begins with a girl, and is transforming the entire community-- creating a better tomorrow for all of us.

Calling all HuffPost superfans!
Sign up for membership to become a founding member and help shape HuffPost's next chapter