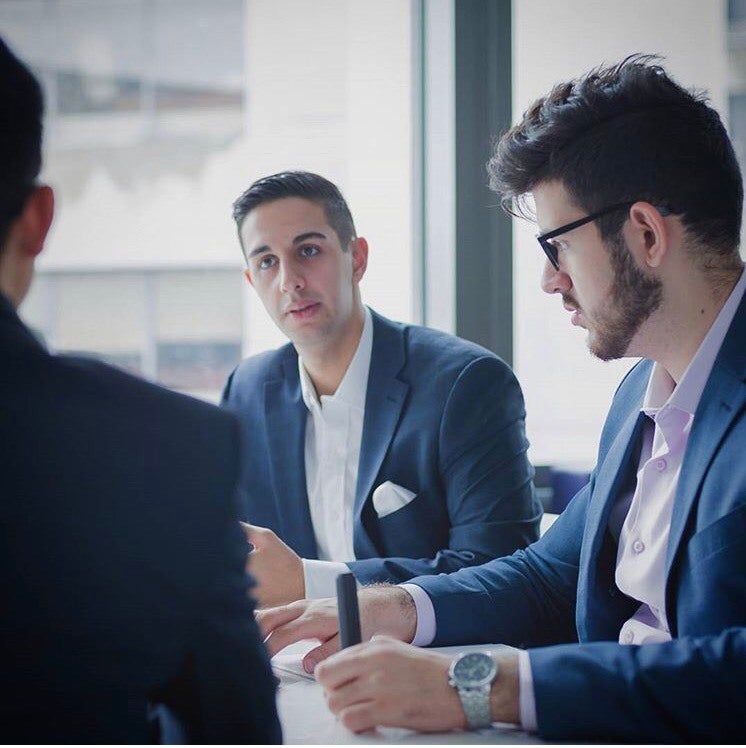 With the negative press surrounding Millennials and post-Millennials, which aren't predicated on facts. The generations are the most socially accepting, driven by authenticity, and are attempting to fight prescription medication abuse. This conversation is with a Millennial entrepreneur who is helping businesses reach the world's two youngest generations.
Jumping Into Business
Kieran Mathew is a 21-year-old who attended the University of Western Ontario in Ontario, Canada. He is the founder and CEO of Amplify Solutions, a marketing firm in Canada which employs students at Universities in Canada to help companies create national campaigns which are attractive to college students. Trends have shown that individuals aged 18-34 are not as interested in cable and traditional radio as older generations. Instead, they are more inclined to favor Netflix or a range of other streaming services.
When asked if he found it difficult to convince businesses to move away from legacy media (Radio and Television) to advertising on digital media Kieran stated, "I have not, simply because we are creating programs for Canadian youth (18-24). The marketing teams I work with understand and recognize that this market isn't spending time on TV and Radio, they are using streaming services and social. Thankfully, my clients trust the data."
Attempting to change corporations advertising habits seems challenging. Before moving further Kieran was asked what motivated him to become an entrepreneur at a young age, "Fear and excitement," was his response. "The job market was tougher than ever and the scariest possible thing for me was getting an entry-level job and sitting stagnant as a name, in a massive corporation for many years," he continued. He also mentioned that he was more than willing to take the risk in order to be successful.
Kieran would go into detail concerning the growth of Amplify Solutions:
I built the business from a one man operation to a national brand with over 60 employees in 7 months.  While my executive team work with national brands in telecom, banking, alchohol-bev, retail and more, we train and equip our on-campus teams to serve mid-market, regional businesses, attaining high-learning marketing exposure while studying. We are working to mitigate the recent graduate difficulty of needing work experience to attain further work experience.
Public View On Millennials
Kieran responded firmly when asked what he thought about the constant negative press surrounding Millennials and post-Millennials:
It is amusing. Apparently we are all lazy. Things are not as easy for us as they were for our parents. The baby boomers make things slightly more difficult by never retiring. Yes, Millennials are lazy. Yes, Millennials are also smarter, more educated and vastly more successful than baby boomers. As in any generation there are millions of successes and millions of failures. We aren't that different, our environment is.
The two youngest generations grew up with technology and having a wealth of information at their fingertips. That ability also has changed how companies need to communicate with their target audience. Kieran feels that becoming popular on a social network is the most important aspect in appealing to these consumers. He would comment, "It's funny, a famous celebrity could wear a garbage bag in downtown LA tomorrow, the next day Gucci and Supreme team up to sell garbage bag tops for $500 and the day after, 250 people are lined up outside a pop-up shop to buy it. The product is almost irrelevant right now, and many will find the money to buy it."
"If you can build the hype around a brand through a well known influencer or at a micro-scale among a group of Millennials within a social network, others catch on," he added.
Effective Marketing Strategy
As mentioned earlier Amplify Solutions works with students at college campuses around Canada. Kieran feels there are a number of benefits to working with these individuals including creativity and the willingness to learn, "Students have not been thrown into a system that strips creativity and innovation as many big corporations do. They bring a fresh perspective and a positive one as they are excited about what the future may hold. The best part, they know they are not experts; they want to learn and improve," he continued.
That creativity is vital for companies who rely on experiential marketing campaigns, when asked if he would encourage other companies to look into the strategy Kieran quickly responded, "Yes, absolutely. That being said, the brands must ensure that they have the right people representing the corporation. Whether on a campus or in a city, find influencers which effectively represent your brand's consumer archetype, reach and engagement will be better."
"The average 20-year-old North American views 15,000 marketing messages a day. It is extremely difficult for anyone to cut through that noise to drive conversions. You do not need to try and penetrate such a saturated market in-person, and this is where the most meaningful connections are often made," Kieran responded when asked why he feels experiential marketing is effective with younger generations.
To keep up with Walter's journalism you can follow him @GentlemansHall on Twitter
Calling all HuffPost superfans!
Sign up for membership to become a founding member and help shape HuffPost's next chapter
This post was published on the now-closed HuffPost Contributor platform. Contributors control their own work and posted freely to our site. If you need to flag this entry as abusive,
send us an email
.