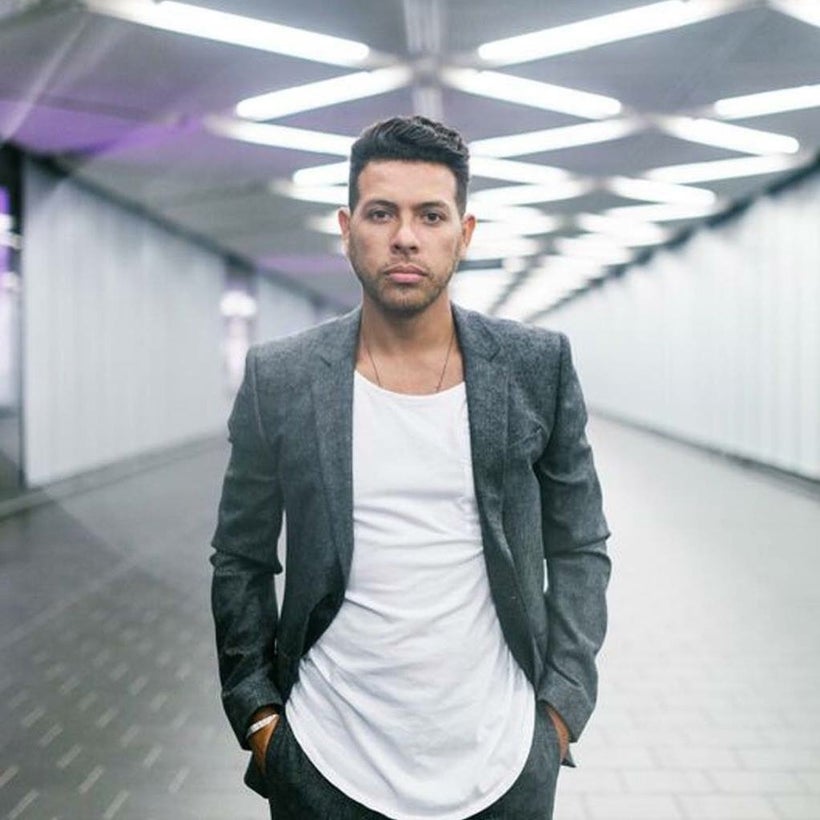 Yesterday, a dream came true for Gerard Adams. After over a decade of hustling and grinding, the "Millennial Mentor" finally gave a TEDx talk at the New Jersey Institute of Technology (NJIT). The theme of the event was collaboration and innovation, and Adams' talk was titled Entrepreneur Against the World. Though much of the talk was spent exploring his life story, Adams' focus was on more than just himself: It was an opportunity for him to positively impact the community of Newark he holds so close to his heart.
Adams passionately delivered his story, taking the enraptured crowd on a journey through the ups and downs of his life. He highlighted the guiding influence of mentors , as well his parents' nurturing role in shaping him into the man he is today. The guiding quote throughout Adams' talk was "not everyone can be an entrepreneur, but an entrepreneur can come from anywhere." And he leads by example.
Even before Adams dropped out of college and became an entrepreneur superstar, he had long been challenging the the status quo. He recalled a story where a teacher asked the class "Who deserves to be paid more, a doctor or Patrick Ewing?" Everyone else in the class said "doctor", while Adams was the only dissenter. When the teacher asked "Why?", Adams responded with "Patrick Ewing can fill up Madison Square Garden." This kind of thinking is what has helped Gerard found multiple million dollar companies and take his rightful place as an entrepreneurial thought leader.
The message is clear. Tap into your leader within. You have to believe in yourself, because If you don't, who will? Once you've found the values that drive you as a leader, stay true to them. Whether the values come from your parents, like it did for Adams, or from role models, maintaining that integrity will keep you motivated and moving through all of the ups and downs on your own journey. When you find this leader within, fight like hell to get your success. "By any means" is one of Adams' favorite phrases. Stay determined, stay hungry.
Step Up as an Entrepreneur
Another story Adams shared was from early in his career. While working with a nanotech battery company, he filled a room with investors and high expectations only to be met with crushing disappointment when the tech didn't work. In these low moments, which we all face at one point or another, you can give up or rise up. The only place to go is forward.
Paradoxically, after selling Elite Daily for $50 million, Adams hit a low point. He once heard Tony Robbins say "Success without fulfillment is the ultimate failure." This hit close to home, and he knew he needed to do something greater, something more fulfilling. This burning need was the catalyst that led him to create Fownders, a business accelerator in inner cities. Today, Fownders' first franchise is operating in Newark, NJ, teaching entrepreneurs how to take their idea from 'seed to scale'. Fownders began six months ago, and is thriving as a space for collaboration, innovation, mentorship, education and resources.
The goals are to grow the local startup ecosystem by inspiring the next generation of entrepreneurs to start businesses earlier. In turn, this will establishing Newark as a hub for innovation. The grand, ultimate vision is to spread this message of positivity and creation, bringing Fownders to inner cities across America and around the globe. Fownders is a space that allows entrepreneurs to find the leader within, step up and create positive impact where it is most needed. Remember what Adams has said: "Not everyone can be an entrepreneur, but an entrepreneur can come from anywhere."
Calling all HuffPost superfans!
Sign up for membership to become a founding member and help shape HuffPost's next chapter
This post was published on the now-closed HuffPost Contributor platform. Contributors control their own work and posted freely to our site. If you need to flag this entry as abusive,
send us an email
.