A poll of young voters released Wednesday bore what on the surface seemed like terrible news for Democrats: A majority of millennials likely to show up at the polls said they were backing the GOP.
In the Harvard Institute of Politics survey, Americans ages 18 to 29 said they preferred a Democratic Congress to a Republican one by a 7-point margin. But a smaller group who said they definitely planned to vote favored Republicans by a 4-point margin, 51 percent to 47 percent.
During the last midterm election, Harvard polling found Democrats significantly ahead on the same measure, meaning the new findings represent a massive, 16-point rightward swing since 2010 -- itself not exactly a banner year for the Democrats.
"In contrast to where we were four years ago, the youth vote is very much up for grabs politically," Harvard Institute of Politics Polling Director John Della Volpe told reporters during a conference call Wednesday.
Some of the change comes from a swing among independent voters, who preferred the GOP by 19 points, up from 5 points in 2010. Much of the difference, however, has to do with voter turnout: In 2010, young Republicans were only a little more likely than young Democrats to say they'd definitely vote. But this year, Republicans had a 12-point advantage.
Overall, 26 percent of the 18- to 29-year-olds polled said they would definitely vote. While another 38 percent of those polled said there's at least a 50/50 chance they'll turn out, history suggests many of those people may not end up voting. In 2010, about 24 percent of young Americans actually made it to the ballot box. It's also true that Republicans overall tend to have an enthusiasm advantage in midterm elections.
But despite Harvard's findings, other polls have not found a similar shift.
Finding comparable data from other surveys can be tricky, since likely voters under 30 make up a slim fraction of most polls. But several national surveys still give Democrats a double-digit lead. As NBC'S Mark Murray notes, NBC/Wall Street/Annenberg surveys this fall -- which give the GOP the advantage overall -- have Democrats leading by 10 points among likely voters age 18-29, close to the results in 2010.
A compilation of Pew Research's national polling in September and October, shared with HuffPost, also shows Democrats ahead, 57 percent to 38 percent, among young likely voters asked whether they'd vote for a Republican or a Democratic candidate. Reuters/Ipsos' online tracking polls since September give Democrats an overall 18-point lead over Republicans on the same question among likely voters age 18-29.
Della Volpe said it is difficult to know what to make of the variations, but he cautioned that the Harvard poll results, like NBC'S, don't necessarily predict which party millennials will end up voting for. It's "a directional question about what party they prefer Congress," he said via email, adding that millennials' support for a divided government may also be a factor.
One theme that's more consistent across the Harvard poll and other recent surveys is a sense of disenchantment with politics in general. Millennials continue to look more liberal than other age groups, but they give low marks to both parties in Congress. They're also no longer significantly more likely than older generations to approve of president Obama.
Some Republicans hope that change leaves them an opening in the future, even if young voters don't swing that far right in the Tuesday election.
"This midterm, while unlikely to be a Millennial-led blowout for the GOP, may hold the seeds for a Republican Party eager to re-capture a share of the youth vote in 2016 and beyond," GOP pollster Kristen Soltis Anderson wrote in the Daily Beast.
The Harvard poll surveyed 2,029 Americans ages 18 to 29 between Sept. 26 and Oct. 9. The poll recruited participants by phone and mail, and then surveyed them online.
Before You Go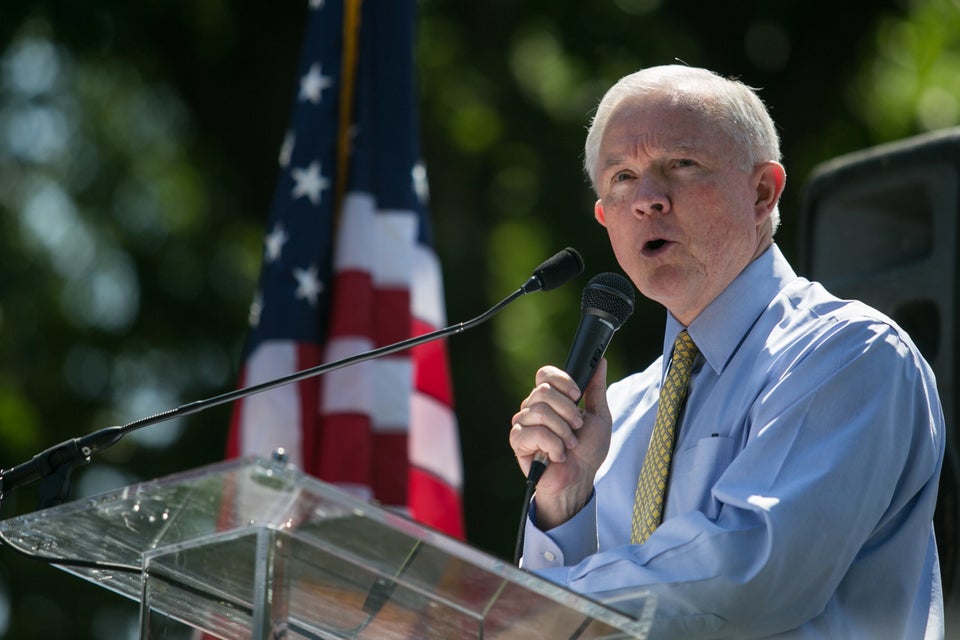 Senate Seats Up For Grabs In 2014
Popular in the Community