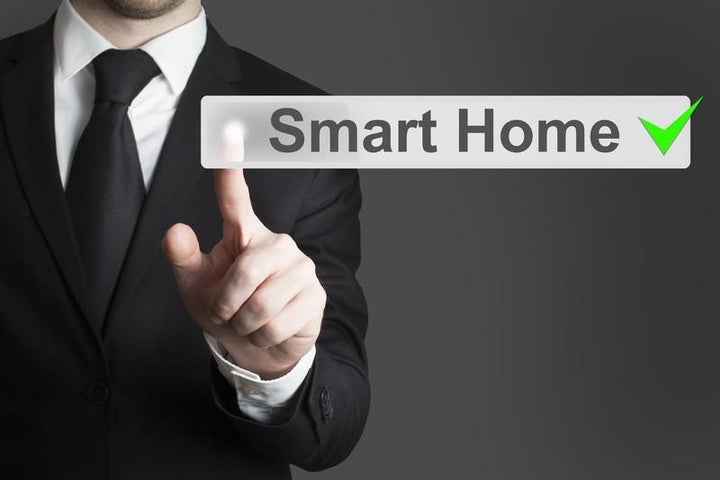 Recent surveys of younger generation renters, especially those starting families, is that they want a secure home in a secure neighborhood. They also prefer homes close to where they work, even if farther away from family. However, the main common theme throughout rental home preference surveys is technology.
These younger renters have grown up with technology. They are on their smartphones and tablet computers most of the day. This is how they communicate with each other, and many even allow their friends to track their whereabouts to know when they're in the same area so they can meet up.
Upwardly mobile young professionals are often employed in technology-related jobs as well. They have grown up with high tech gadgets, computers, cameras and more. It just makes sense that they want smarter homes that use technology to make their lives easier and safer. If you own rental properties, it's smart on your part to think about adding some technology to them. Surveys show that this group of renters will pay more for it, so it can be cost and cash flow effective.
You don't have to jump in with both feet and go full smart home technology crazy. Since much of the technology relies on wireless service, you can install the items and have instructions for renters in how to program them with their chosen Internet and WiFi service. Most of them will have no problem getting the refrigerator to talk to them or turn the lights and other appliances on and off.
In fact, people have become particular about their preferred Internet providers and the speed and bandwidth they need. Some move and keep their accounts, so they have a preferred vendor. Many work from home as employees or freelancers. Of course, if a tenant wants to have a certain provider bring cable into the unit that is not already installed, you can make the lease term at least a year. It shouldn't be a problem, as they are obviously dependent on their service.
One thing you can do to make the home more secure for the tenant and your property as well is to install one of the wireless Internet-connected floodlight systems that communicate over the Internet to smartphones. This is another of those things you'll have to provide instructions for, but they'll figure it out if it is important to them. Taking a cue from vacation rental units, a book of instructions for all smart devices in document protectors works well and will be ready for the next tenant. You don't have to spring for any of this stuff and can still bring a little high tech to your tenants.
One survey, though it was done by a lock manufacturer, found that the majority of millennial renters prefer keyless entry systems. These can be buttons with codes or remote keyless systems like on many automobiles today. Changing the entry codes between tenants is fast and easy, making them feel more secure.
None of this is necessary, but it can help you to attract a securely employed tenant with the ability and desire to pay higher rent to get these smart home features and convenience.
Enjoy this wisdom and have a great week!