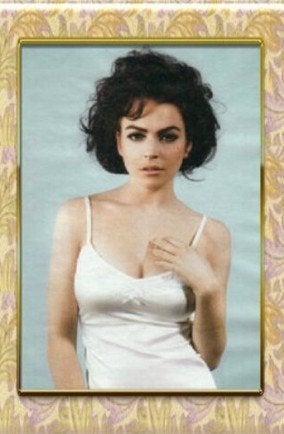 It's Friday, and you have run out of good Turkey stories to tell your millennial co-workers. (Yes, it is cute that you dressed your dog as a Pilgrim, but we already saw the photos five times.) So, now you are in dire need of "Trending Topics" to bring up with the just-graduated-from-college receptionist or the social media strategist as you slowly ride the elevator down to your secret smoke break. No problem. We've got your back. Here are topics to trend-drop during your next office-related awkward silence.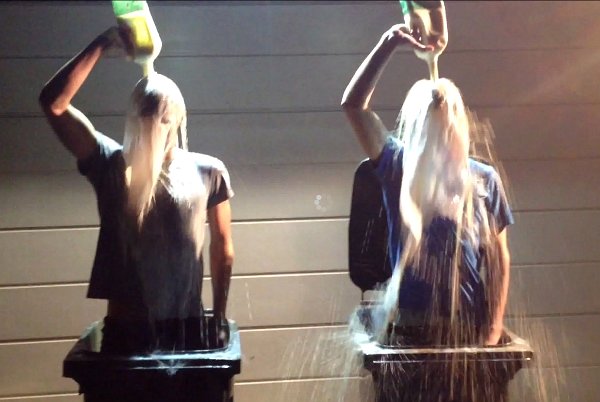 First it was planking. Then it was owling. Now, according to The Guardian, milking is all the rage with English students. What is milking, you ask? No, it's not sneaking onto grassy knolls and milking cows, and sadly, it's not doing White Russian body shots--though that doesn't seem like totally the worst idea. Instead, milking is the practice of pouring a half-gallon of milk on your head in strange places like the middle of the street or your living room, and filming it so you can post it on YouTube. Though this "craze" hasn't generated many videos up yet, it's likely that post all the recent media attention we will be seeing a flurry of copycats jumping on this trend soon.
Krispy Kreme -- Christmas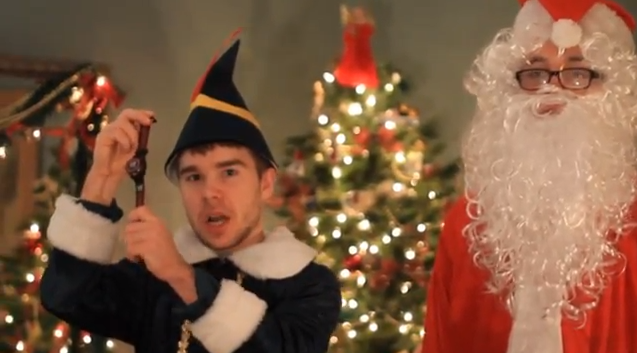 Next trending topic is the viral rapper Krispy Kreme's latest video, Christmas. Relatively new to the viral scene -- Krispy Kreme's first upload was spring of this year -- the young rapper captivated fans with his snotty nose and his screaming lyrics. Already Mr. Kreme boasts more than 200,000 channel subscribers, his videos have been watched nearly 37 million times, and he has appeared on the likes of Tosh.O. In his latest video he appears dressed up as an elf and rapping his Christmas wish-list which includes John Cena's pajamas and touching a cute girl's butt. This hump day, do your co-workers a favor and give them the gift of laughter by sharing this trending video.
Irony is trending... or not trending, depending on your reaction to Christy Wampole's controversial essay "How to Live Without Irony." The crux of Wampole's essay -- for those who like their thought-pieces in Twitter-sized bites -- is that for kids these days "irony is the primary mode with which daily life is dealt." Wampole finds this problematic, worrying that because of their ironic façade, Gen Ys will not be capable of leaving behind an authentic legacy. Reactions to Wampole's essay have been vehement and mixed. Some feel that she is speaking "six years too late," and that the truly trendsetting Millennials have already moved into a mode of embracing authenticity as seen by their love of home brew and pickling. Others argue that "authenticity" and "irony" are dual sides of modern existence, and to say it is the age of either is to ignore the cyclical nature of history. Some folks -- and mainly commenters that start off with sentences like "Having lived a long time, but being new to this thing they call the 'Internet'..." -- think that Wampole is right, and Millennials are truly the most spoiled generation to ever microblog their lives away. We're not taking sides, but instead suggest you temper your opinion for one minute and have a conversation with someone under 30 before you make up your mind.
While the online commentators were debating whether this was the age of irony, millennials were dressing up like Lindsay Lohan in the various stages of her life (pre-car accidents and post) and sipping pink champagne as they watched her star in the Lifetime movie Liz & Dick. Though the premiere got only solid ratings, Millennials can't stop talking about the movie, which critic Tim Goodman accurately called "an instant classic of unintentional hilarity." In the group, Millennials toasted Lohan's lack of British accent and pondered if her inner monologue only consisted of "Whatever...whatever...whatever." None-the-less we all clapped at the end and posted key quotes on Facebook immediately after. (I'm looking at you "Slut on a Hot Tin Roof" sign.) When it was over, we even considered watching it a second time. After all, we millenials grew up with Lohan, and to us she is the plastic girl we adored, who wouldn't give us the time of day. So, now we mutually root for her failure and success -- happily accepting whatever the outcome is. So quick, watch one of the reruns and the next time you see a young co-worker slurping down coffee in the kitchen tell them what your favorite moments of unintentional hilarity were.