We are almost there, but not quite.
That is the conclusion of a new report about Gender and the Workplace released today by the Pew Research Center. If the goal is parity between men and women at work, the good news is that Millennials -- those between the ages of 18 and 32 -- have closed the divide more than ever before. Women in that group now earn 93 cents for every dollar earned by men, the narrowest gender wage gap since measurement began. (The average wage gap across generations is 84 cents to every dollar.)
Other good news? Women in this age group are at least as focused as men on their careers and are somewhat more likely to have completed college. In addition, relatively few -- only 15 percent -- say that they believe they have been discriminated against personally at work.
But when asked about the future, Millennial women are wary. Seventy-five percent say the U.S. must continue to change if gender equality in the workplace is to be a reality (compared with 57 percent of Millennial men). Just over half of those women (51 percent) say that society favors men over women (when the question is asked of older age groups, 55 percent of women say the same). They are more likely than men to reject being "the boss or top manager" and they assume that should they choose to have children, that would limit their ability to get ahead at work.
Millennials believe these things because the only role models they have -- the women in the cohorts directly ahead of them -- experience these obstacles. The Pew Study polled 2,002 adults, of whom 810 were considered "Millennials," while the others were across older age ranges. Of those, women with children under the age of 18 living at home spent less time at paid work (23 hours per week) than both women without children and than men with or without children.
Similarly, across age groups, mothers were three times more likely than fathers to say that "being a working parent made it harder for them to advance." And despite all evidence pointing to a growing involvement of fathers in their children's lives, this study found that while half of working mothers (51 percent) report taking "a significant amount of time off from work to care for a child or family member," only 16 percent of working fathers say the same.
Millennials have declared that they hope to do things differently -- to find meaningful work that they enjoy, to value flexibility and impact over money, to look past gender and create balanced, equal lives. And yes, for the moment, they are well on their way, with women closer to parity than any previous generation. But over the past 30 years, other generations of women have also started out strong, then seen their prospects and wages fall over time when compared to men. What this data shows, then, is that today's women have gotten the best start in history, but there is still much obstacle-clearing left to be done.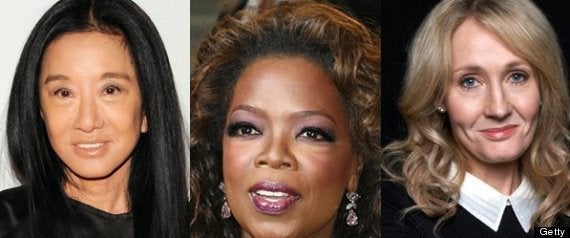 7 Influential Women Who Failed Before They Succeeded
Popular in the Community