A recent SurveyMonkey poll of more than 5,000 American adults over the age of 18 found that overall 39 percent of women had a favorable view of Ivanka Trump. But those numbers changed when SurveyMonkey considered the age of the women participating.
Just 21 percent of women between the ages of 18 and 34 reported having a favorable opinion of Trump. But as women's ages increased, so did their feelings of positivity towards the First Daughter.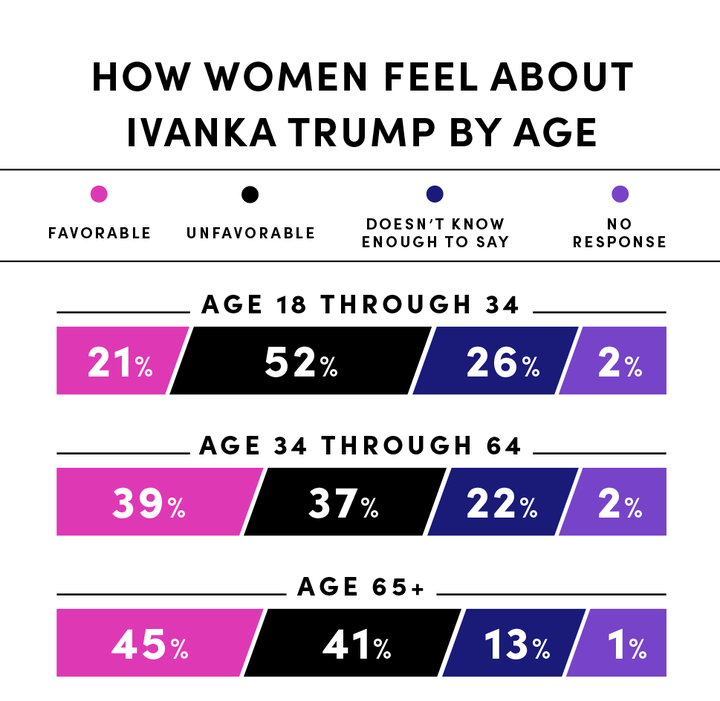 In a recent interview with Gayle King, Trump said that she will be "advocating for the economic empowerment of women" in her White House role ― but in a way that "most people will not actually know about."
In the 18-34 age range, 32 percent of men had a favorable opinion of Trump, and, as with women, those numbers only increased with age.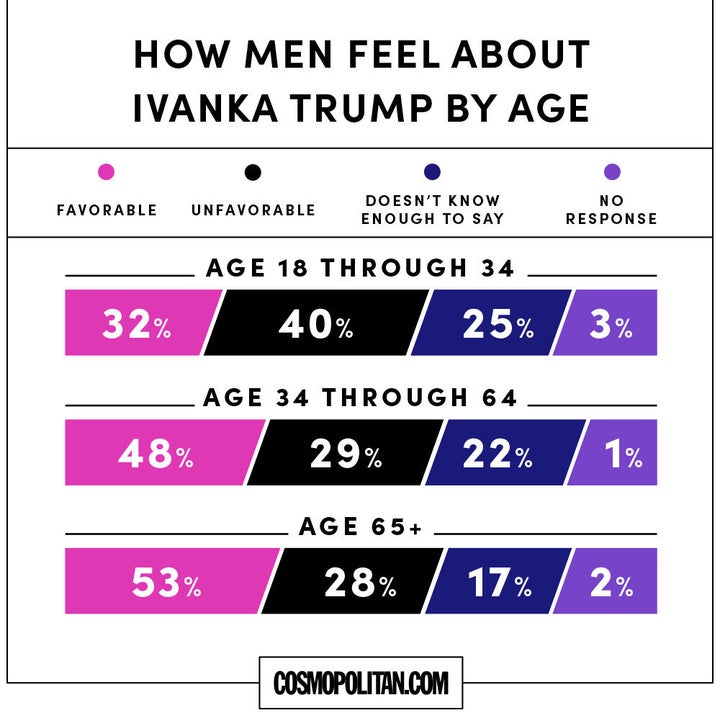 Political affiliation was also a strong and unsurprising indicator of people's feelings about Ivanka Trump. According to the poll, 67 percent of Republican women aged 18-34 have a favorable opinion of Trump, but 73 percent of Democratic women in the same age group had an unfavorable opinion.
CLARIFICATION: An earlier version of this article implied that Cosmopolitan and SurveyMonkey conducted the poll together ― SurveyMonkey conducted the poll independently and shared the results exclusively with Cosmopolitan.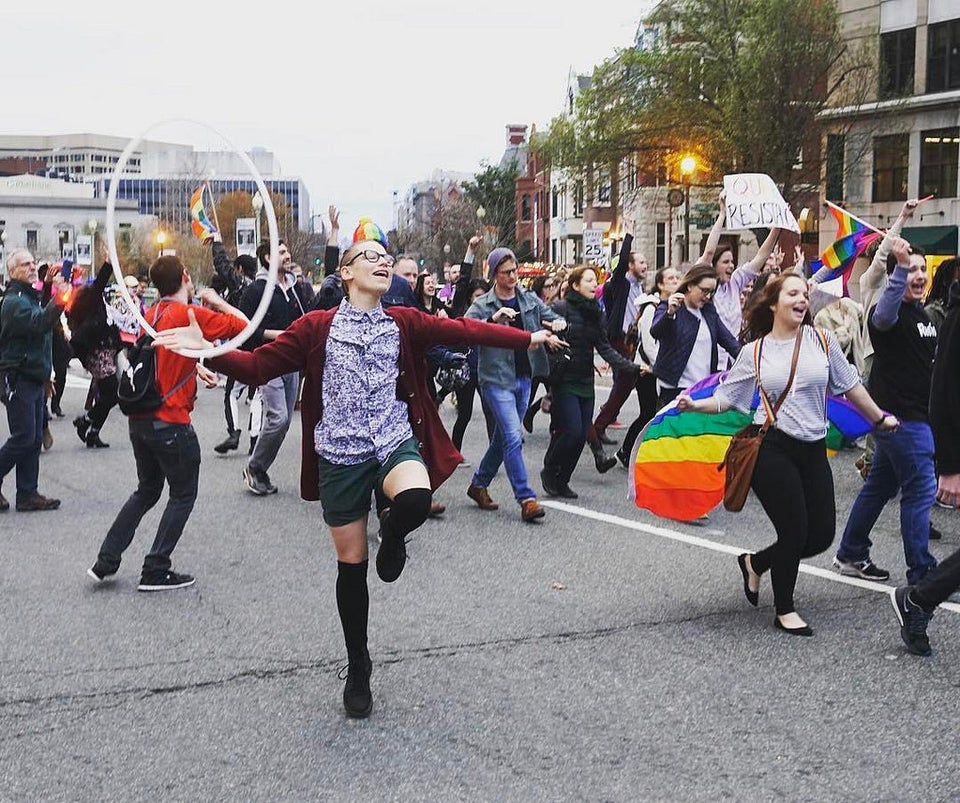 Dance Protest Outside Ivanka Trump's House