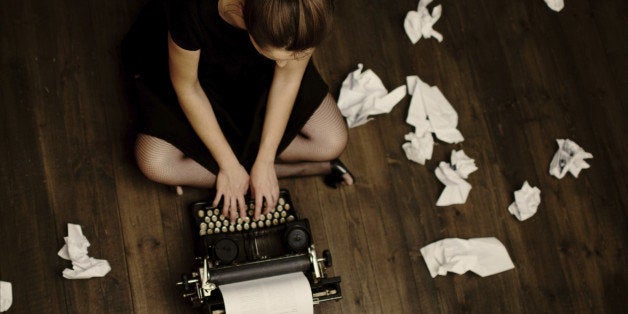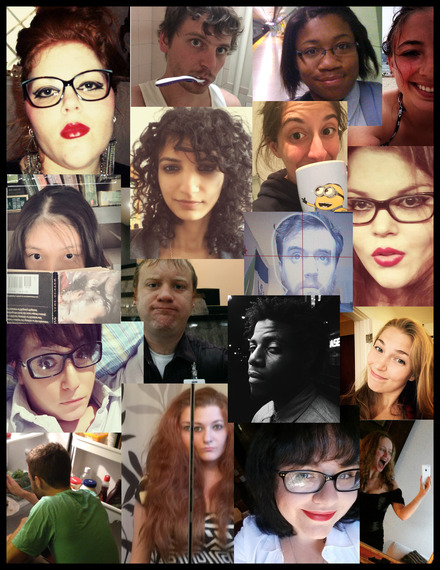 Writers on writing is always a popular subject. There are probably thousands of articles and books, and listicles and Pinterest boards devoted to the words of King and Morrison and Ishiguro and, inevitably, Emerson -- and this is, perhaps, as it should be. These are writers looking back over their long and triumphant careers, their greatest successes. They've made it; they've achieved what so many long to accomplish, and this is why readers and writers compile endless lists of quotes about the dreams and motivations and muses of the Greats.
But we rarely hear about writers at the start of their journeys -- the ones just beginning to strive publicly, instead of in the quiet confines of their mind. Margaret Atwood famously said, "Reading and writing, like everything else, improves with practice. And, of course, if there are no young readers and writers, there will shortly be no older ones. Literacy will be dead."
And so, in the spirit of moving forward, of looking to the future of literacy and literature, I asked the young, millennial-aged storytellers included in the forthcoming Songs of My Selfie: An Anthology of Millennial Stories (Three Rooms Press, April 2016) to share their views on writing--to put into words just why they write.
Here's what they have to say: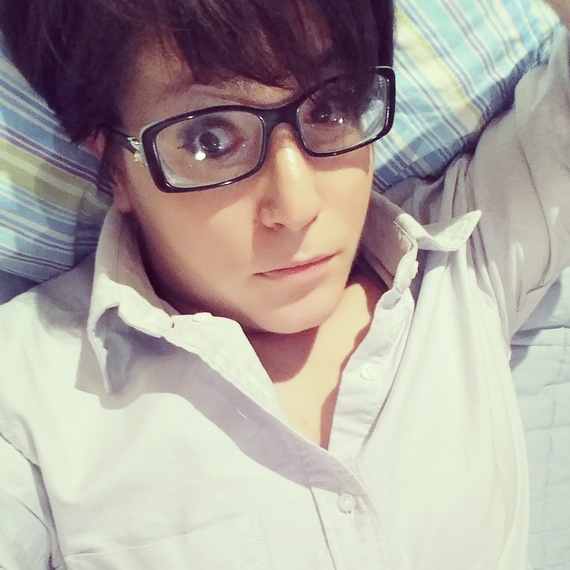 I believe in the power of words, and how important it is for anyone who has ever struggled at any given point in their lives to have a favorite novel or author to turn to. In the same way my favorite authors have shaped and influenced me--how their work speaks to me so personally and intimately, without them ever having met me--I write to give back through literature the same way I have learned, been comforted, and been influenced by it.
Writing sets off a spark in my heart, and I'm going to start a fire.
Tiffany Ferentini is a New York-based writer and editor, and a graduate of Manhattanville College's Master of Fine Arts in Creative Writing program. Tiffany has served as an editor of The Manhattanville Review, and is the current Project Assistant for Monkey Business International and the Community Coordinator for AWP's LGBTQ Caucus. Their short fiction and poetry have appeared in The Gambler and Off the Rocks, the LGBTQ Anthology of Newtown Writers Press. They can be found on Twitter @ferenteeny.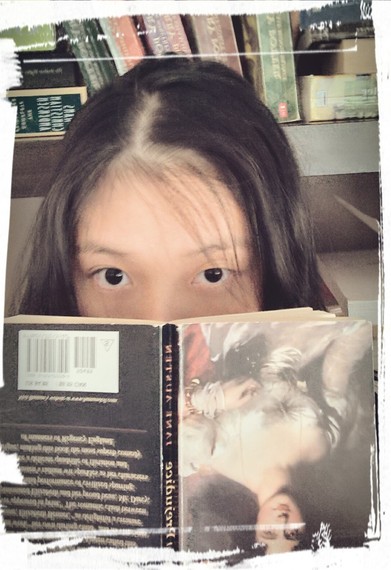 I read somewhere once that writing fiction is telling lies that tell greater truths, truths that transcend our everyday reality to get to the core of the human experience.
I write because I see people around me--my own life even--whose stories need to be shared so that other people can understand and learn from their experience. Stories that question their truths and immortalize their evanescent lives, perhaps. And because I just love to tell stories. It's a part of how I see and process the world around me--it's a part of who I am.
Xingyue Sarah He is currently a student at the University of North Carolina at Chapel Hill. She studies English and creative writing, both in prose and script form. She enjoys writing about disabilities and illnesses and also hopes to bring a new voice into the canon of Asian-American literature. She has previously published a short story in UNC Chapel Hill's literary magazine Cellar Door, and is hoping to publish many more works to come.
3. Aaron Thorpe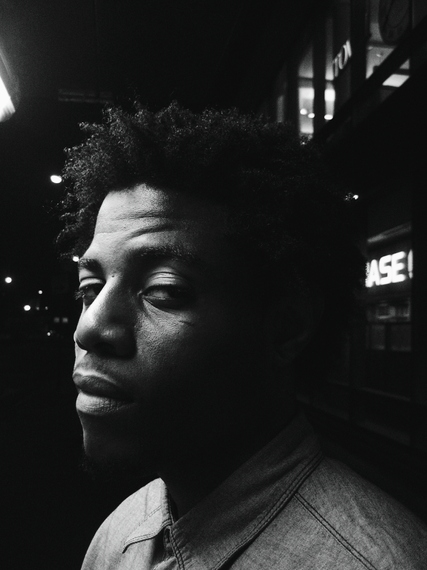 Modern society's overwhelming interconnectedness dilutes any notion of truth or objectivity. The man in the fine suit speaking deliberately at the podium tells us one version of things (his assorted staff of experts and advisers lined up behind him, ready to corroborate every word) while the dissident blogger taps out another, conflating the assumed independence of the Internet with journalistic integrity.
In my mind, literature is and always has been a reconciliation of these two narratives. I write to explore how sociopolitical institutions affect our perception of reality and, consequently, individual human lives.
Aaron Thorpe is a New York native living in Georgia. He is an alumni of Borough of Manhattan Community College, where he also worked as an English tutor for two years. In 2013 he received the W.W. Norton Award for Excellence in Fiction. Currently, he is a grassroots organizer for Bernie 2016. For more of his work, visit his blog at cockroachesandbutterflies.wordpress.com.
4. Ifra Asad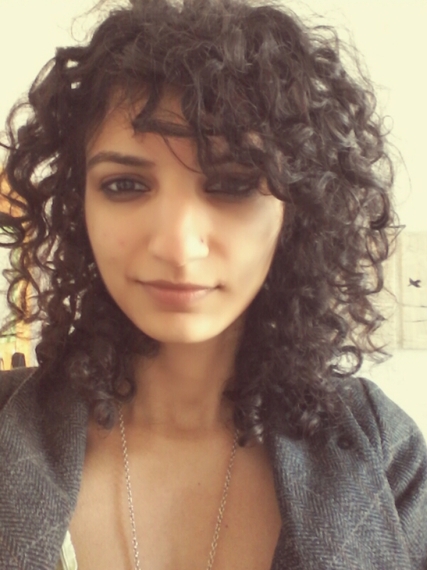 I write because, without it, I'm white noise. Without it, I'm a blank, unregistered face in a busy train station, and I'm indiscernible. Without it, I have nothing to patiently, forgivingly, untangle the wires in my brain, to alleviate the constant itch. Without it, I'm hurtling through a mindless-day-to-day haze, forgetting that anything is beautiful.
And with it, I have a constant, excellent friend. We share our joys and our sadness, our anxieties, our little things, our crankiness, our manic happiness, we scale flowering meadows, take solace in our quiet and heated rooms.
I write because it helps me exist.
Ifra Asad is originally from Karachi, Pakistan. She did her undergraduate studies in Creative Writing from Franklin and Marshall College in Lancaster, PA, and her MA in Comparative Literatures of Africa, Asia, and the Middle East from SOAS, University of London. Her dissertation focused on late twentieth century Urdu short stories, and her fiction has appeared in Bicycle Review. Since then, her interests have turned to activism; she currently works at Women Living Under Muslim Laws, a transnational solidarity network.
5. Tyler Barton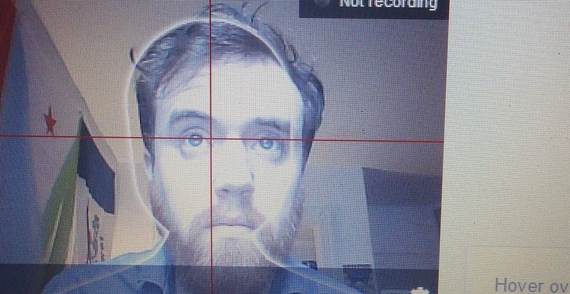 Right now, the most fun I can have is to try to make my own words make me feel something. Although the unexpected emotions are gold, laughter is always my goal. When you can make yourself laugh it's the best of both words: you're the comedian and the audience. It just feels good.
So basically, it's totally selfish why I write. There are more harmful ways to spend your time, is how I justify it I guess. If my stories can make others laugh, or make others feel unexpected and complicated emotions, well then it's more than feeling good, then it's a bonus, then its rewarding, then you're building community.
I don't think there's anything different about millennials in terms of desiring community--and--it's like--maybe we need it the most?
Tyler Barton is a teacher and workshop leader from southcentral Pennsylvania. He is the fiction editor of Third Point Press and an MFA candidate at Minnesota State University. His stories have appeared in Matter Press, Whiskey Paper, Knee-Jerk Magazine, and elsewhere. Links to many of these stories can be found at tsbarton.com. Follow him @goftyler.
These answers should sound familiar. Millennial writers are seeking what writers have always been in search of: comfort and connection, reasons for existence and answers to the unanswerable. They will keep reading and writing and they will keep improving, and inexorably, they will become old writers and readers--and, hopefully, will urge on the generation that comes next.
Related
Popular in the Community