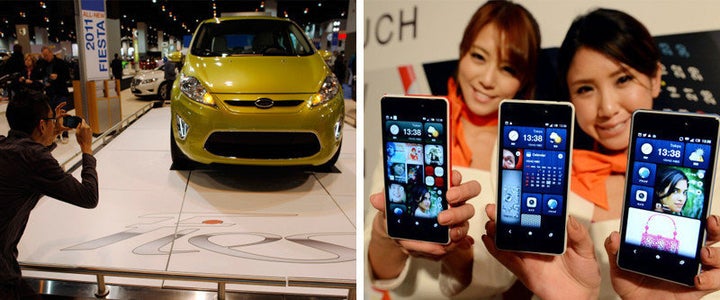 Every other age group in the survey said losing their car would have the greatest negative impact on their life, except millennials. Thirty percent of people ages 18 to 34 said giving up their mobile phone would have the greatest negative impact on their life -- two to nearly three times higher than any other age group in the survey. A plurality of young adults, 35 percent, identified their computer as the piece of technology they couldn't live without.
More than any other age group, millennials said they make a conscious attempt to reduce the amount of time they drive by carpooling, taking public transportation, riding a bike or walking, according to the study. Millennials were more likely to communicate with friends online than to see them in person, and more likely to order online than to drive somewhere to buy something.
Zipcar surveyed 1,015 adults in December 2012, 303 of them between the ages of 18 and 34. Sure, Zipcar has a stake in promoting the sharing of cars over car ownership, but plenty of statistics support their survey's findings.
In 1985, 38 percent of all new cars were purchased by people age 21 to 34, but that fell to 27 percent in 2010, the Atlantic reported. Four out of five millennials said in the Zipcar survey that the high cost of gas, parking and maintenance has discouraged them from owning a car.
"What I have heard a lot is that the cost of getting licensed, purchasing, insuring, maintaining and fueling a car has become an impediment to use of a car. Prices have increased a fair bit since the mid 1980s for all facets of car ownership and operation," UMTRI research professor Ray Bingham said in a 2011 publication of Research Review. "Cost pushes people to seek out transportation alternatives."
Popular in the Community